In search of the 'immortal membrane'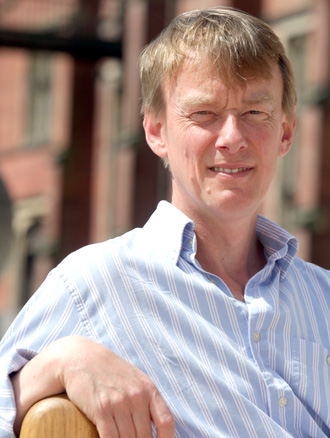 Experts at Newcastle University are leading a £4.6m research project to develop the next generation of long lasting 'immortal' membranes.
Funded by the Engineering and Physical Sciences Research Council (EPSRC), the five-year project will explore the potential of new materials to replace existing industrial membrane systems.
With more than 15 per cent of all energy in the world used to 'separate things', from sewage down to microscopic nanoparticles, membrane technology is a vital part of many industrial systems.
Despite this, innovation in membrane technology has been limited, with many still being made from traditional materials and systems which are often short-lived, require regular cleaning and are costly and energy intensive.
The new virtual membrane centre – SynFabFun ('From membrane material synthesis to fabrication and function') – led by Newcastle University and involving experts from the universities of Bath, Imperial, Edinburgh and Manchester, will bring together the country's leading experts in the field to develop and implement new membrane systems and techniques.
Project lead Ian Metcalfe, Professor of Chemical Engineering at Newcastle University, said: "Understandably, industry is often reluctant to adopt new systems because the long-term reliability of the membrane can't be guaranteed.
"What we are trying to do is change the way we approach this problem by subjecting the new membranes to the equivalent of 30 years of use – pushing them to their limit – but in a much shorter timescale.
"Our aim for the next five years is to develop the 'immortal' membrane – or at least one that will outlive the lifetime of the industrial plant or particular piece of equipment where it is being used.
"This is a really exciting opportunity and puts the UK at the forefront of research in this field."
The programme will look at improving membrane performance in four main industry sectors important to the UK and worldwide: Energy, Manufacturing, Pharma and Water. In all these industries, membranes have the potential to, and in some cases already do, provide a lower energy alternative to existing separation technology, requiring significantly smaller capital costs.
It is supported by a number of significant industry partners including Johnson Matthey, Evonik, GSK, BP, Pervatech, Bluestone Global Tech, Anglian Water, Severn Trent Water, Thames Water and Scottish Water whose engagement in the projects will enable the research to have a direct impact across the UK industry.
The project is part of a £70m announcement being made today by the EPSRC for equipment and projects at 18 universities across the UK.
EPSRC Chief Executive Professor Philip Nelson said: "Put simply, world-class projects like this help to make the UK the best place in the world to research, discover and innovate. This investment will fuel the UK's technological progress, help address the challenges of today and tomorrow, and contribute to a strong economy."
published on: 19 March 2015