Newcastle University Medical School ranked Top 50 in the world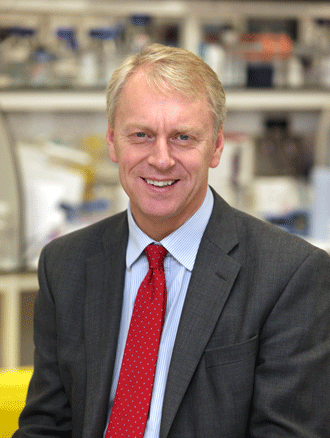 A highly respected international ranking of research performance has confirmed Newcastle University as one of the leading universities for medicine in the world.
Newcastle University's Faculty of Medical Sciences is ranked in the Top 50 in the world for biomedical and health sciences in the latest edition of the Leiden Ranking.
The ranking measures the scientific performance of over 700 major universities worldwide with the largest number of publications in international scientific journals covered by the Web of Science database.
Professor Chris Day (pictured), Pro-Vice-Chancellor of Newcastle University's Faculty of Medical Sciences and consultant hepatologist at Newcastle Hospitals NHS Foundation Trust, said: "The Leiden Ranking 2015 places Newcastle University 44th in the world based on the quality and influence of its research in medicine and biomedical sciences. Our strong position in the ranking highlights the impact of our medical and biomedical research on a global scale.
"The fact that we are 44th out of 714 institutions globally for biomedical and health sciences reinforces Newcastle University's long-standing reputation for being one of the best places to study medicine, dentistry and biomedical sciences in the UK and in the world."
Scientists and clinicians from Newcastle University's Faculty of Medical Sciences are continually pushing the boundaries of medical research and leading pioneering studies all over the world in diverse areas including liver disease, ageing and mitochondrial disease.
For example, earlier this year Newcastle University was granted permission by the UK Government to pioneer a ground-breaking IVF-based technique to reduce the risk of the devastating mitochondrial disease. Just last week, the liver team were awarded 6 million euros to study the causes of non-alcoholic fatty liver disease that affects more than a quarter of the UK population.
published on: 26 May 2015