Hatton gems on show
Published on: 18 January 2016
A selection of the most important paintings, drawings and sculptures from the Hatton Gallery's collections will be on display until the end of February.
The Collection exhibition is intended as a fitting celebration before the Hatton Gallery closes for a £3.5million redevelopment, and features artwork from the early Renaissance period to the late 20th century and includes prints and drawings by artists such as Francis Bacon, Richard Hamilton, Victor Pasmore, Kenneth Rowntree and Eduardo Paolozzi. It is the first time in many years that some of the works have been displayed.
Julie Milne, Chief Curator, Tyne and Wear Archive and Museums, said:
"This is a fantastic opportunity for visitors to have an in depth view of the full range of the Hatton Gallery's unique collection, including some recent acquisitions and rarely seen works before we close for a major renovation."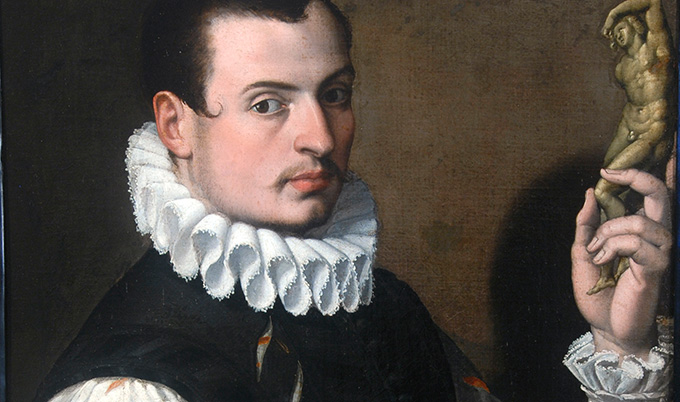 Rich heritage
The Hatton Gallery's collection is made up of a wide range of pieces differing in scale, medium, subject, style and period. Three galleries will show artwork in the specific media of drawing, printmaking and sculpture. There is also a section devoted to artists who have been associated with Newcastle University's Fine Art Department and a room looking at People & Places.
The root of the art collection goes back to the early 20th century when over 1,000 items were donated to the gallery by William Henry Charlton. The main period of collecting was between 1952-1968, led by Lawrence Gowing and Kenneth Rowntree, who were Heads of the Fine Art Department at that time. They acquired 'old masters' from the 13-17th centuries as well as 20th century British Art. These acquisitions were made very much with the intention of benefitting the students of Newcastle University.
New era for art
When the exhibition ends, the Hatton Gallery will be closing its doors temporarily to undergo a major transformation, made possible by the Heritage Lottery Fund. When the gallery reopens in 2017, it will be a vibrant and modern exhibition space bringing about a new era for art and learning in the city.
Gallery improvements will include conserving the architectural and historical elements of the building whilst modernising the gallery to allow for flexible exhibition facilities, a dedicated multi - purpose learning space, improved lighting, a new picture store and conservation and reinterpretation of Kurt Schwitters' iconic Merz Barn Wall.
Professor Eric Cross, Dean of Cultural Affairs at Newcastle University, said: "The Hatton's history is entwined with some of the most influential artists of the 20th century and offers visitors a distinctive experience. The redevelopment of the Hatton Gallery allows us to offer new and exciting opportunities for visitors, artists and students, strengthening the Hatton's significance and reputation for contemporary art, regionally, nationally and internationally."
Collection will run until Saturday 27 February 2016.
The Hatton Gallery is managed by Tyne & Wear Archives & Museums on behalf of Newcastle University. It is located on Newcastle University's campus, just a 5 minute walk from Haymarket Metro and bus station. The gallery is open Monday to Saturday 10am-5pm, and entry is free.
---
Latest News