Award-winning author to visit Newcastle University
Published on: 25 January 2016
Award-winning author Sarah Waters will be coming to Newcastle University in February to talk about her book 'The Little Stranger'.
Giant book club
The event is part of the One Book reading challenge, an initiative run by the Booker Prize Foundation. It is the sixth year that Newcastle University has been involved with the project, which encourages students at universities across the UK to engage with the very best of contemporary literary fiction.
Regardless of their chosen field of study, students at universities taking part in the One Book project are given a winning or shortlisted Man Booker Prize novel to read and discuss, followed by a visit from the author to the institution to talk about the book.
Professor Linda Anderson, Director of the Newcastle Centre for the Literary Arts, said: "This is a wonderful opportunity for our students to engage in reading and thinking about a particular novel, to talk with each other about it and have the opportunity to ask the writer questions. It's like a giant book club for the University, an activity that brings everyone together.
"We're very lucky this year to have Sarah Waters visiting us. The event itself, which is also open to the public, is bound to be very popular."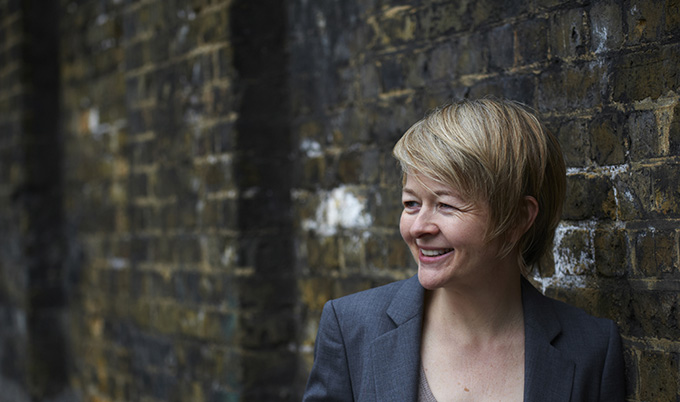 Shortlist success
Shortlisted for the Man Booker prize in 2009, 'The Little Stranger' was Water's third novel to be nominated for the award, following her earlier novels, 'Fingersmith', which was shortlisted in 2002 and 'The Night Watch' which was put forward for the honour in 2006.
Set in rural Warwickshire in the 1940s, the novel begins with Faraday, a country doctor, being called to treat a patient at Hundreds Hall, a crumbling Georgian mansion which has been home to the Ayres family for over two centuries. Over time, Dr Faraday develops a friendship with the Ayres, who are struggling to keep pace with the social upheaval of post-war Britain. Soon afterwards, a series of strange and apparently supernatural events take place, leading to tragedy.
In the run up to Water's talk, 3000 copies of 'The Little Stranger' have been given away around campus. Students have started to take part in reading groups and online discussions to explore the book's themes, and more activities are planned.
Sarah Waters will be in conversation with Jackie Kay from 6pm on 24 February in the Curtis Auditorium of Newcastle University's Herschel Building. The event is free to attend for Newcastle University students as part of the Booker Prize Foundation's One Book challenge. Members of the public can buy tickets from the NCLA website at www.ncl.ac.uk/ncla/ Tickets cost £6 (£4 concessions).
---
Latest News