Newcastle University students trek Mongolia for charity
Published on: 9 February 2016
Students from Newcastle University have completed a challenge of a lifetime after spending a 16-day trek on horseback in Mongolia.
Friends Tomos Davies, Jack Morphetand and Joshua Hosford, all aged 21, rode 250 miles unsupported from a town called Moron to the top of Lake Khosvgol Nuur - the 14th largest lake in the world.
The expedition took 28 days in total, and was supported by the Mark Evison Foundation, which provided the team with a grant of £5,000 towards its cost. The charity's mission is to promote in young people their own personal, mental and physical development through challenge.
Tomos, from London, who is studying Agriculture with Animal Production Science, said: "The experience has benefited us hugely. We have not only learnt many new practical skills in both an equestrian and expedition sense but also strengthened our mental skills necessary for expeditions.
"We had some difficult moments surviving on less than 1,000 calories a day; staying up all night to ensure no one stole our horses and the difficulty with the language barrier, but all of these really encapsulated what this was all about – an old fashioned adventure.
"This challenge has made us keener than ever for future expeditions and we hope this acts as a springboard to achieve that."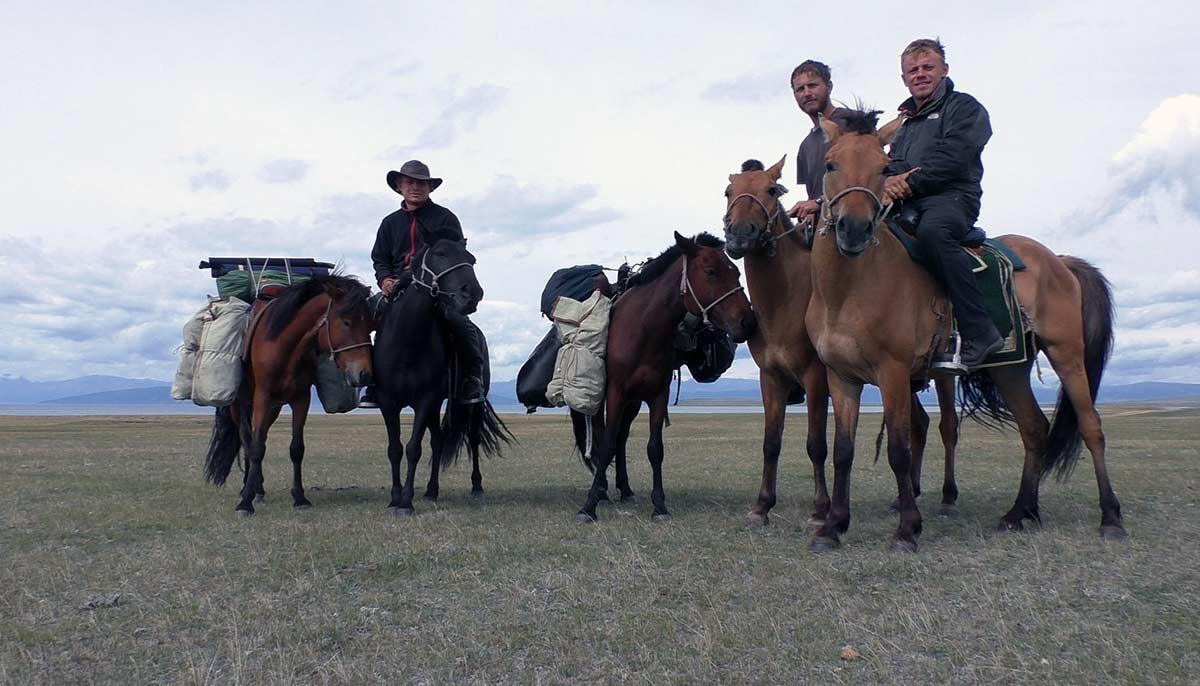 Exploring Mongolia's desolate steppe
The trio had planned to circumnavigate the lake but it took longer than we initially thought to source and buy the horses which delayed their departure by five days. This forced them to change their plans, but it also meant they ended up riding for nearly 50 more miles across the Mongolian steppe.
Jack, of Cumbria, added: ''Going through an alien wilderness on horseback is something so far detached from modern day lives, but is something that all three of us crave to be doing. So to tread alongside Mongolian nomadic footsteps and live under conditions they do is something of a dream come true.
''Riding horseback on temperamental Mongolian horses around Hovsgol National Park did not come without its twists, turns and hidden dangers. Ever since we told the natives about what we wanted to do, we were told that we would have our horses stolen from us. This, alongside a limited time to reach our goal, deemed the trip to become an endurance adventure rather than the journey we had originally planned for.
"Lack of food and night watches took it out of all three of us, with an average of 4-hours sleep a night in freezing temperatures, which contrasted so heavily to the drought like conditions we faced during the day.
''I wouldn't change anything that happened on the trip. Exploring the untamed natural world with friends is something that cannot be beaten by any material gains or wealth. This experience has given me insight and I'd like to think a little knowledge on what it really means to live wild, using the land to your advantage and growing along the way.''
An awe-inspiring country
Joshua, of Dorset, an Agriculture with Animal Production Science BSc Honours student, said: "I enjoyed the trip hugely and definitely learnt a lot about the skills needed to survive in the wild and about how to travel long distances on horseback. What also made a big impact on me, as I'm sure it did the others, was the insight it gave us into the nomadic way of life.
"For these people what we were doing seemed crazy, so many aspects of our trip, most notably the independence of not having a guide and buying our own horses, made our task a lot more difficult. This was the point for us as we wanted a challenge. It seemed mad to them because their way of life is incredibly difficult and requires so much hardiness that doing things to make it harder is understandably difficult for them to fathom.
"The sheer resilience of these people to make a living on these largely barren plains was amazing when especially considering their geniality and generosity. I would love to go back and explore more of what is an awe-inspiring country in every way."
The team is now raising funds for the Mark Evison Foundation. They have now made a short documentary of the trip.
Dr Margaret Evison, Executive Trustee of the Mark Evison Foundation said: "The team have done amazingly well with their project especially considering all the early challenges they faced at the start. They have come back with not only a new set of practical skills but also a sense of real adventure which is something the charity encourages wholeheartedly."
After the expedition, the three friends sold the horses back to some of the locals at the top of Lake Khosvgol Nuur.
To support their effort please visit https://www.justgiving.com/Chomping-at-the-bit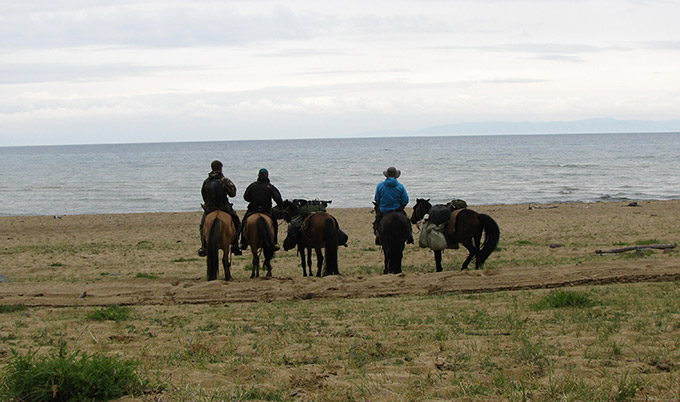 ---
Latest News