New season of Insights public lectures starts
New series of Insights public lectures gets underway
Published on: 3 February 2016
The destruction of ancient sites and what can be done to protect cultural property during armed conflict will be the focus of the first in the new series of Insights public lectures.
The talk will be given by Professor Peter Stone, UNESCO Chair in Cultural Property Protection and Peace on Thursday 4 February. In his talk, Professor Stone will ask whether the past always has to be a victim of conflict or if it might be used as an agent of peace instead.
Other highlights of the new programme include 'Do you know what you are eating? The science behind food fraud' to be given on Tuesday 9 February. Following a number of recent scares, including the horsemeat scandal of 2013, consumers are more aware of food fraud. Paul Brereton, Head of Agri-food Research at Food Science Ltd, formerly the Food and Environment Research Agency, will discuss the 'arms race' that has always taken place between fraudsters and scientists and give a live demonstration of how food fraud can be detected.
Later in February, the remarkable life of Gertrude Bell will be in the spotlight. Bell led a bold, risk-taking career which embraced archaeology, mountaineering, languages, writing and politics and she played a major role in the political settlement that led to the creation of Iraq. Coinciding with a major exhibition about Bell at the Great North Museum: Hancock, Newcastle University's Professor Helen Berry will explore the contradictions and paradoxes in Bell's life from the perspective of women's history.
The programme also includes Emma Sky, who served in Iraq longer than any other senior military or diplomatic figure. She will provide unrivalled insight into the lessons that can be learned from this most contentious of wars.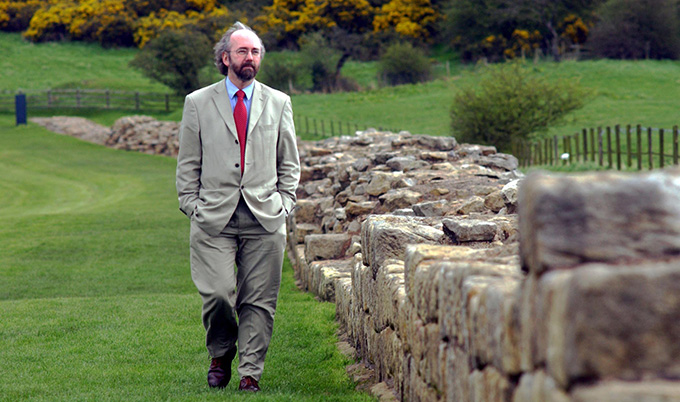 Expert insight
Professor Vicki Bruce, chair of Insights public lectures, said: "The spring Insights programme yet again provides a great opportunity to get an expert view on a range of topical issues.
"I am especially pleased that our programme gets underway with Peter Stone's talk on cultural property protection. His work over the last decade has had a major impact in encouraging the military, governments and other policy makers to take cultural property protection more seriously.
"The programme will also feature 'New voices of sustainability' - presentations from young researchers from our Faculty of Science, Agriculture and Engineering, and I'd urge people to get along to hear how our students are helping shape new ideas on sustainability through their research."
All Insights public lectures are free to attend and most take place at 5.30pm in the Curtis Auditorium of the university's Herschel Building.
---
Latest News