Guardian University Awards
Top honours at the Guardian University Awards
Published on: 17 March 2016
Newcastle University's IVF technique to protect future generations from the risk of mitochondrial disease has received a Research Impact Award by The Guardian.
Held in Central London, the Guardian University Awards 2016 recognised the pioneering work led by Professors Doug Turnbull, Mary Herbert and Alison Murdoch. The IVF technique offers hope to families who risk passing mitochondrial diseases down the female family line.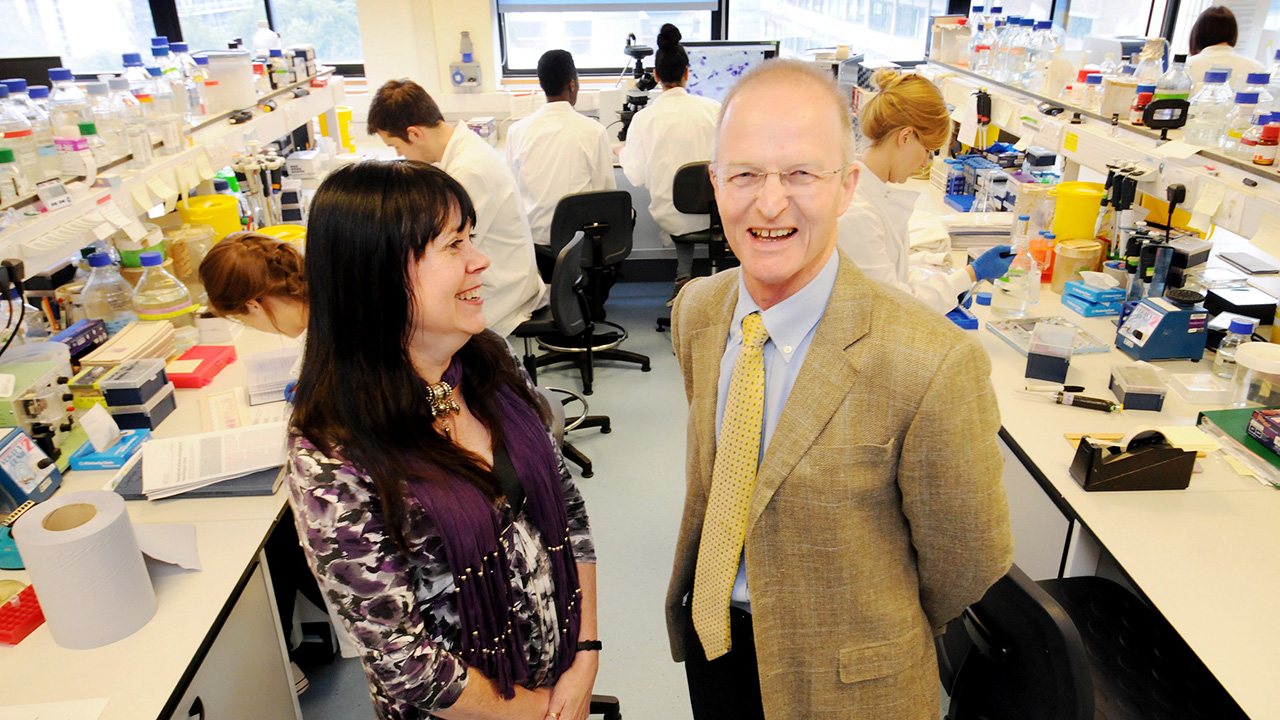 Mitochondrial diseases
Each year, around one in 6,500 children are born with severe mitochondrial diseases. The technique developed by scientists at the Wellcome Trust Centre for Mitochondrial Research at Newcastle University is known as 'mitochondrial donation'. It involves removing faulty mitochondria inherited from the mother and replacing them with the healthy mitochondria of another woman. The nuclear DNA, containing 99.9% of genetic material from the mother and father, remains unchanged.
Last year, the UK became the first country to approve laws to allow the use of the ground-breaking IVF-based technique to reduce the risk of mitochondrial diseases.
University recognition
The Research Impact wasn't the only category featuring the University. A project inspired by the childhood game Kerplunk which is being used to slow the flow of water after heavy rainfall was runner up in the Social and Community Impact category, while Newcastle University Business School's Global Experience Opportunities programme (GEO) was runner up in the Employability category.
The awards, running for its fourth year, recognise excellence in Britain's best universities and set the benchmark for higher education excellence. This year's ceremony was introduced by Judy Friedberg, Guardian universities editor, and hosted by Paul Sinha.
Judy Friedberg said: "University professionals around the UK have been collaborating and innovating to change lives on their own campuses, in their regions, and around the world. We're delighted to be able to recognise their vision and their hard work."
---
Latest News