Peter Stone Qatar conference
Newcastle academic highlights importance of protecting the past
Published on: 4 March 2016
Protecting historically important sites during armed conflict is integral to the wellbeing and security of communities, Professor Peter Stone OBE will tell a leading international conference.
The Newcastle University heritage expert will discuss 'Culture under attack' at the International New York Times' 'Art for Tomorrow' conference in Qatar next week.
The event brings artists, architects and leading museum directors together with urban developers, policy makers and financiers. Among the themes it aims to explore is the role of art and culture in developing or regenerating a nation's or city's identity.
One of the UK's leading specialists in protecting cultural property during armed conflict, Professor Stone is the UNESCO Chair in Cultural Property Protection and Peace. He is also Chair of the UK Committee for the Blue Shield, the cultural heritage equivalent of the Red Cross.
He will discuss the reasons why archaeological sites and historic buildings are destroyed during conflict, what can be done to prevent such damage and how cultural property protection can help lay the foundations for peace.
Professor Stone said: "In any conflict, there are not just the human casualties but also casualties in terms of the cultural property and heritage of a society. Its destruction, and the associated trade in illicit antiquities, strikes at the identity, cohesion, well-being, and economic potential of affected communities and undermines opportunities for intercultural dialogue. It robs the world of its past."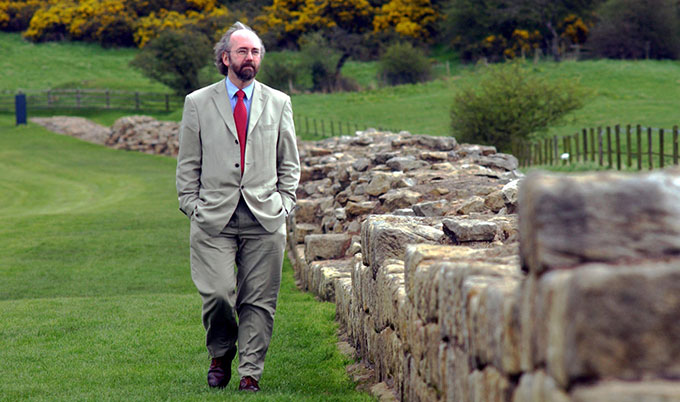 Tools for peace
Professor Stone is currently working with a number of national and international military organisations to promote the protection of cultural property during conflict. He is also collaborating with UNESCO World Heritage sites worldwide to investigate how they can be used as tools for peace.
This builds on his earlier work to develop a four tier approach to cultural property protection. This provides a framework for heritage experts and the military to work together to ensure the safeguarding of historical sites at four key stages of conflict: immediately pre-deployment; during conflict; during post-conflict stabilisation and in the long term.
Professor Stone added: "More often than not, it is simply accepted that cultural property such as buildings or artefacts of historical or religious significance will be 'collateral damage' during conflict. However, almost every military theorist since Sun Tzu, writing in China more than 2,500 years ago, has argued it is bad military practice for an army to destroy or loot the cultural property of their enemy since it provides the motivation for retaliation and continued conflict.
"Working with the military and those directly affected by conflict at these sites will help to increase understanding of the importance of cultural property. This means that cultural property can be included in pre-conflict planning and the right steps are taken to ensure its protection."
The International New York Times' 'Art for Tomorrow' conference takes place in Doha, Qatar 12-15 March.
Professor Stone explains about his work in this Impact case study.
---
Latest News