Famous five line up for folk
Published on: 27 April 2016
Graduates from the Folk and Traditional Music degree nominated for prestigious BBC Radio 2 Folk Awards.
Folk graduates in the spotlight
Newcastle's folk and traditional music graduates were in the spotlight once again at the BBC Radio 2 Folk Awards (27 April 2016).
It was a great achievement for our folk alumni, many of whom still have strong connections to the University. Several graduates have since become course tutors and two of this year's nominees – Dan Walsh and Emily Portman – are also planning to share their expertise with students from next year.
Best album at the awards, held at the Royal Albert Hall, went to The Unthanks for Mount the Air. The band's fiddle player Niopha Keegan is a folk and traditional music graduate.
Banjo player Dan was nominated for Best Musician of the Year while fellow graduate Damien O'Kane's Areas of High Traffic was up for Best Album.
Singer, writer and concertina player Emily, who won Best Original Song at the awards in 2013, was in the running for Folk Singer of the Year. Her latest album, Coracle, was described as 'a marvellous, original work' by the Observer and she is fast becoming an influential member of the UK folk scene.
She also had another nomination for Best Traditional Track with The Furrow Collective's The Unquiet Grave. The collective boasts three Folk and Traditional Music graduates alongside Alasdair Roberts – Emily, Lucy Farrell and Rachel Newton. They approach traditional ballads with a bold, improvisatory twist: storytelling takes centre stage, backed by harp, guitar, viola, concertina, banjo, musical saw and rousing harmonies.
These three graduates also perform together live as The Emily Portman Trio in prestigious venues such as the Queen Elizabeth Hall in London and Celtic Connections in Glasgow.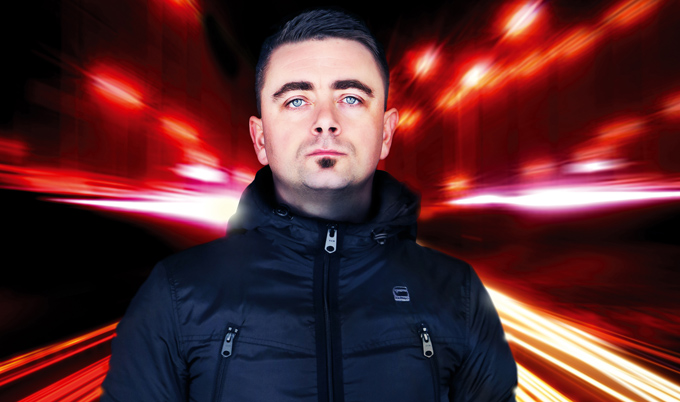 Dan Walsh
Described as an 'unique and eclectic musician', Dan, who graduated in 2009, is considered one of the finest banjo players in the UK as well as being a superb singer, songwriter and guitarist. He has made three critically acclaimed solo albums and his latest, Incidents and Accidents, was lauded as 'absolutely terrific' by Mark Radcliffe on BBC Radio 2.
"I'm really pleased to get the recognition as the last couple of years have been pretty relentless, doing gigs all over to get my music out there," says Dan, who taken aback to be in the same line up as folk legend Richard Thompson. "By the same token, I don't attach too much to it as I'll just keep doing what I'm doing regardless – it only serves to make me want to get even better."
Dan says playing in Newcastle's pubs and clubs during his degree was a 'great learning curve' as a performer and is looking forward to returning to the city on 20 May, for a gig in The Mining Institute.
He now tours worldwide and having made his name with duo Walsh and Pound, Dan is now a member of the award winning Urban Folk Quartet. He has also made guest appearances with Joss Stone, the Levellers and Seth Lakeman.
Damien O'Kane
Damien, who was one of the first students to graduate from the Folk and Traditional Music degree in 2005, can turn his hand to banjo and guitar and is also an accomplished arranger. He first went on stage at 13 with his parents and siblings in the O'Kane Family Band.
Then one day he made a life-changing decision to help Kate Rusby out with some music she had been asked to provide for the Jam & Jerusalem TV series. Not only has it been a joyous musical partnership ever since – it also resulted in marriage and two daughters!
"There are so many incredible albums that come out every year that to be recognized in the top five is amazing," said Damien. "Whatever happens tomorrow I feel like I've won already as it's such a lift to your profile to be nominated.
"Everywhere I go I still talk fondly about the folk degree – it's such a good course, both academically and on the performance side. When I began I had no real aspirations to be a professional musician. After years of working in a crappy job and not doing much music I simply wanted to get away from home and have a change of scene. But music called me back and here I am."
Nominees for the BBC Radio 2 Folk Awards are chosen by a panel of music industry representatives, including broadcasters, journalists, festival organisers, record company directors, agents and promoters. It was broadcast live on 27 April 2016 on BBC Radio 2.
---
Latest News