Newcastle Poetry Festival
Festival promises the best in contemporary poetry
Published on: 8 April 2016
The Newcastle Poetry Festival is set to return for its second edition, bringing together the finest talent from the UK and abroad for a weekend of readings, workshops and discussion.
Distinguished voices
Taking place from 5-7 May, the Newcastle Poetry Festival presents some of the most distinguished international voices in contemporary poetry, including poets based in the North East and some of the very best emerging poets from the UK.
With an eclectic programme bringing together the likes of Carolyn Forché, Sean O'Brien and Fleur Adcock with Matthew Dickman (pictured), Sarah Howe and Mark Waldron, the festival sees formal verse sit alongside video poetry, seasoned veterans mingling with emerging talents and new work presented while exploring the legacy of seminal texts.
Prominent themes emerge from the programme, including celebration – on the 50th anniversary of the publication of Briggflatts by local legend Basil Bunting, the Festival will also include the awarding of the annual prize in his honour.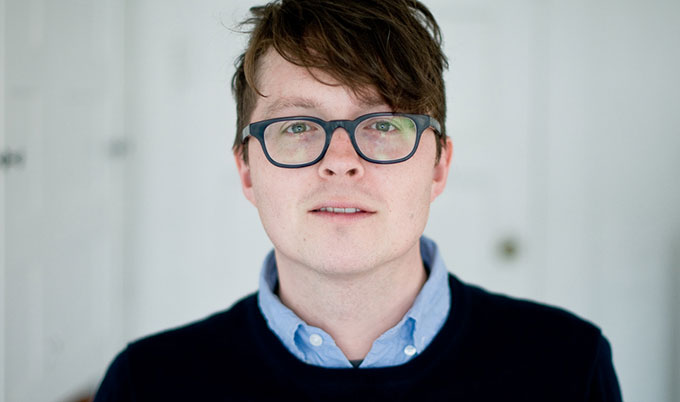 Celebration and collaboration
Artistic collaboration is also at the heart of the festival as poetry and art collide with tremendous results through engagement with film and landscape. The social relevance of poetry is also evident through Carolyn Forché's 'poetry as witness', as well as events that look at the medium's influence on urban regeneration and even the unlikely conjunction between poetry and policing.
Highlights include:
- Northern Landscapes: Picture Poem: a collaboration between local poets and PhD students in Fine Art and Creative Writing at Newcastle University, offering a reading from the poets involved alongside an exhibition of visual work
- A panel discussion on Poetry and Urban Regeneration in partnership with the Arts and Humanities Research Council
- Don Share and Stephen Burt on the work and legacy of Basil Bunting on the 50th anniversary of the publication of Briggflatts
- Poetry workshops with young poets Kayo Chingonyi and Sarah Howe
- Christy Ducker's All Eyes: The Poetry of Policing, a collection of poems written in collaboration with Northumbria Police, reflecting on her experiences on patrol with Newcastle officers at night
The Newcastle Poetry Festival is organised by the Newcastle Centre for the Literary Arts. Professor Linda Anderson, Director, commented: "Since the days of the Modern Tower and the establishment of Bloodaxe Books in the region, the North East of England has established itself as a centre for contemporary poetry.
"The Newcastle Poetry Festival builds on and further enhances that reputation, bringing international talent to the city to read alongside the UK's best new and established poets, commissioning new work and inspiring innovative cross-arts performances and exhibitions.
"The weekend will be a major celebration and Newcastle the perfect destination for anyone who loves poetry."
For full listings and tickets, visit the Newcastle Poetry Festival website.
Image of Mathew Dickman © Ian Orion
---
Latest News