New technique increases kidney transplant success
Published on: 18 May 2016
A father-of-two has received a life transforming transplant thanks to a new way of assessing donor kidneys.
Brian Richards is living life to the full just two months after his operation at the Institute of Transplantation, based at Newcastle's Freeman Hospital.
The 61-year-old was the first patient in the North East to receive an organ involving a pioneering technique, which takes donor kidneys with a high chance of not working well after transplant and assessing whether they can make urine normally when given blood, oxygen and nutrients on a specialist perfusion machine outside the body.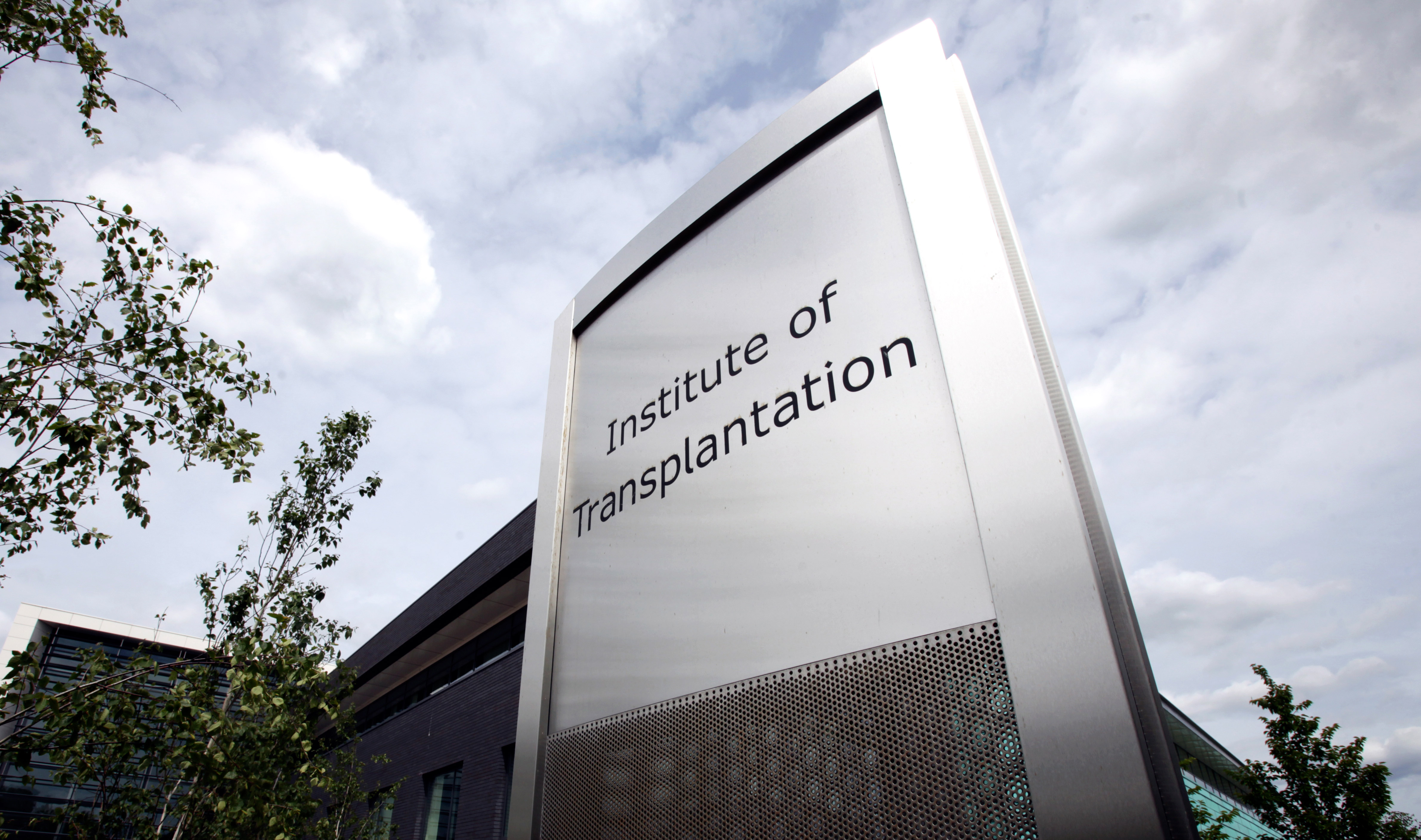 Exciting development
Mr Richards was diagnosed with polycystic kidney disease three years ago, an inherited condition in which fluid-filled cysts develop in the kidneys leading to serious organ damage.
Colin Wilson, Transplant Surgeon at the Freeman Hospital, carried out Mr Richards' operation in March this year.
He said: "This is a very exciting development for our patients waiting for a kidney transplant.
"Everything went smoothly with the kidney perfusion and Brian was discharged 10 days after his transplant with no complications.
"His new kidney is working well and he has not required any dialysis since the operation."
Kidney perfusion technique
The technique, which warms the kidney to body temperature to assess how well it's working before a decision on transplantation is made, was developed by Professor Mike Nicholson from the University of Cambridge.
Professor Nicholson is now working closely with the team at the Institute of Transplantation to increase the supply of donor kidneys for transplantation.
This medical advance was made possible by funding from Kidney Research UK, Northern Counties Kidney Research Fund and the National Institute for Health Research (NIHR).
Mr Richards, from Washington, Tyne and Wear, said: "I was the first patient at the Institute of Transplantation to receive a kidney using the perfusion technique.
"I am feeling really well and full of life. I've had no complications following my operation and I've not had any rejection of the organ.
"I was not apprehensive about being the first patient in the North East to receive a kidney using the perfusion method as I was told there was a higher chance of the organ working straight away without the need for dialysis.
"I'm over the moon because I did not want to have dialysis as I know this impacts significantly on your life and, therefore, I'm delighted that I have not had to have this."
Improving transplant success rates
Researchers at Newcastle and Cambridge Universities are working together to improve the availability of all types of organs for transplant with funding from the NIHR to establish a Blood and Transplant Research Unit in Organ Donation and Transplantation.
Elaine Davies, Director of Research Operations at Kidney Research UK, said: "We are delighted that the first Newcastle patient has been able to benefit from this ground-breaking approach to kidney transplant.
"This could not have happened without the investment that Kidney Research UK has made in Professor Nicholson's work over the last decade.
"We are continuing this support through a substantial award to fund a randomised clinical trial and are delighted that the Freeman Hospital's participation in this is now up and running."
The Institute of Transplantation harnesses the clinical and research expertise of staff within the Newcastle upon Tyne Hospitals NHS Foundation Trust and Newcastle University and operates as part of the Newcastle Academic Health Partners. This collaboration working with Northumberland, Tyne and Wear NHS Foundation Trust brings together world-class expertise to ensure patients benefit sooner from new treatments, diagnostics and prevention strategies.
---
Latest News