Knighthood for pioneering neurologist
Published on: 11 June 2016
Doug Turnbull, Professor of Neurology who has devoted his career to the treatment and research of devastating mitochondrial disease, has been awarded a Knighthood in the Queen's Birthday Honours.
Doug, from Gosforth in Newcastle, started work as a junior doctor in 1976. Since then, he has made the understanding of mitochondrial disease his life's work - caring for over 1000 patients and their families, dealing with the effects of a genetic disorder that at its most severe causes blindness, heart failure and ultimately death.
Doug's work was also recognised in 2012 when he and his colleagues were awarded the coveted Wellcome Trust Centre status, one of only nine in the UK. As Director, Doug has built an internationally renowned team of clinicians and researchers, with patients opting to travel from all over the country to be under his care.
While the treatments he and his colleagues at Newcastle University provide have improved the quality of life for hundreds of patients, preventing these disabling genetic diseases is crucially important for families. Certain forms of mitochondrial disease are passed down from mother to child. Mitochondrial donation, a new IVF technique developed in the Wellcome Trust Centre for Mitochondrial Research, offers women with mitochondrial disease the chance of having healthy children.
Doug has worked tirelessly with patients, patient organisations and policy makers to champion Mitochondrial Donation, and these efforts were rewarded last year when the UK parliament voted to allow this ground-breaking treatment to be offered to patients.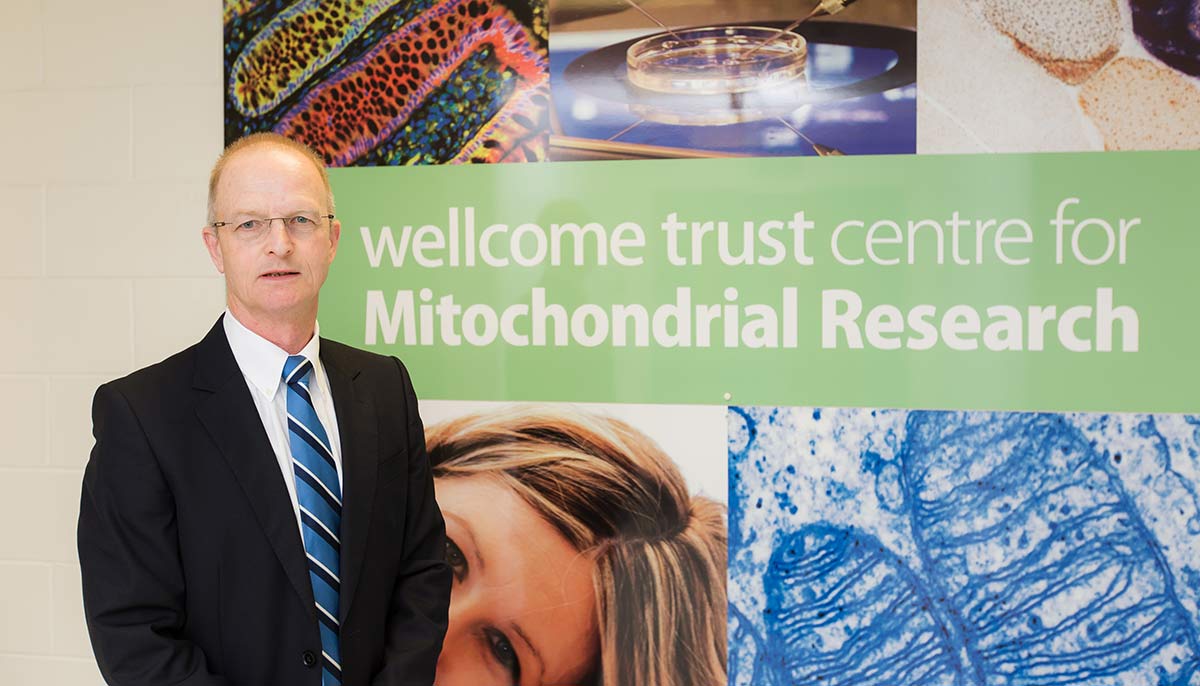 Inspiring future generations
Under his inspiring leadership, Doug has trained over 40 PhD students who have progressed to work in this important area in Newcastle University and across the world.
He developed and leads the NHS National Highly Specialised Services for Rare Mitochondrial Diseases of Children and Adults and is Director of the Newcastle University Centre for Brain Ageing and Vitality, supported by the MRC and BBSRC. He is an Honorary Consultant Neurologist at Newcastle upon Tyne Hospitals NHS Foundation Trust. He is also an NIHR Senior Fellow and has sat on, and chaired, several Wellcome Trust Panels/Committees during his career.
Doug has been recognised by the Royal College of Physicians on several occasions: awarded the Goulstonian Lecturer (1992), the Jean Hunter Prize (2003) and the Sims Royal College of Physicians Lecturer (2004).
Doug said of his honour: "I am delighted to receive this knighthood. I am priviledged to work with a dedicated group of colleagues and we all work together to improve the lives of patients with mitochondrial disease."
Professor Chris Brink, former vice-chancellor of Newcastle University, paid tribute: "Doug Turnbull is a brilliant scientist and clinician who has dedicated his career to understanding and treating a disease that blights the lives of families across the world. Few researchers do work of such ground-breaking importance that the law is changed in order to accommodate its implementation - but this is exactly what Doug has achieved.
"He has also led a hugely successful Wellcome Trust Centre which has attracted doctors and researchers to work alongside Doug and his team, developing a new generation of pioneering clinicians. It is a mark of the significance of Doug's achievements that he has been honoured in this way and we are all very proud of him at Newcastle."
Patients first
Away from the lab, Doug devotes countless hours supporting a UK-wide patient network. This includes talks to families, presentations to charities including the Lily Foundation and Muscular Dystrophy, as well as answering around-the-clock queries from patients.
Liz Curtis is CEO of the mitochondrial disease charity, the Lily Foundation, she said: "I set up The Lily Foundation after losing my 8 month old daughter Lily to a mitochondrial disease in April 2008.
"When your child is diagnosed with a condition for which there is no effective treatment and no cure, it is truly heart-breaking. We learned through our doctor about the research that Doug was undertaking in Newcastle and our doctor spoke of Doug as the 'Guru' of mitochondrial disease research. In fact, I am sure that anyone affected by mitochondrial disease will know of Doug Turnbull.
"The Lily Foundation is delighted to be able to support the research work at Newcastle University, to be involved in ground breaking science is very exciting, but also to be able to say to our families that we work alongside Doug Turnbull is fantastic for us as a charity and gives us huge credibility.
"Doug has given up his time to support The Lily Foundation in other ways too. He has attended and spoken at our Annual Charity Ball, and spent time talking with supporters and families. He has involved us in his patient information days in Newcastle, in public awareness engagement events and encouraged our participation in the public consultation for the new IVF Treatment 'Mitochondrial Donation' that could help many of the families we support have a healthy child.
"It is an extremely exciting time for anyone connected with mitochondrial disease and this is down to Doug and his team and the work that they have pioneered in Newcastle with the support of The Wellcome Trust.
"We at the Lily Foundation believe he goes above and beyond what would be expected from someone in his position. It is incredibly clear to us that his passion and dedication for his work comes from the heart and that his primary focus is his patients. This is a very special trait in a doctor and is what makes him stand out above the rest."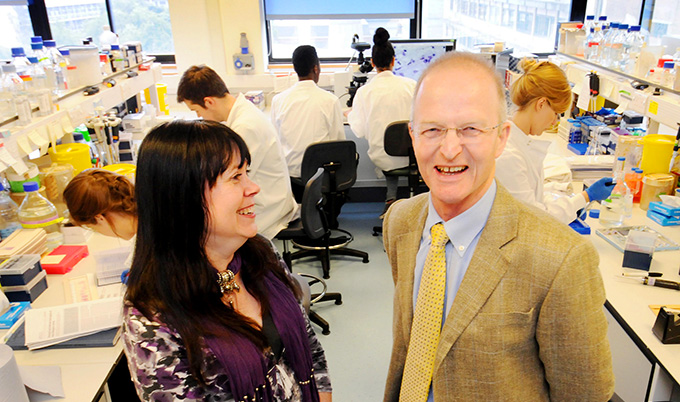 ---
Latest News