Summer music festival 2016
Summer Music festival set to get underway
Published on: 10 June 2016
A Night at the Movies and Twisted Opera are just some of the highlights of this year's Summer Music Festival.
Student showcase
The five-day annual event, organised by Newcastle University music students, kicks off on Tuesday (14 June) with a free concert. Bespoke Folk, a showcase for talented folk and traditional music students and headlined by Pons Aelius, will take place at The Strawberry pub, in Newcastle city centre.
On Wednesday, ICMuS Introducing will highlight some of the best contemporary music, from the acoustic to the avant-garde and the electric to the experimental. The free event will take place in Bar Loco.
Improvisation and exploration will bring a modern perspective to Leoncavallo's Pagliacci in the Twisted Opera event at the Pink Lane Jazz Café on Thursday .
Chamber music from early Renaissance Viol compositions to contemporary ensembles will be performed at St Thomas the Martyr Church on Friday.
The festival concludes with Newcastle University Chamber Orchestra bringing the sounds of the big screen to life during A Night at the Movies on Saturday.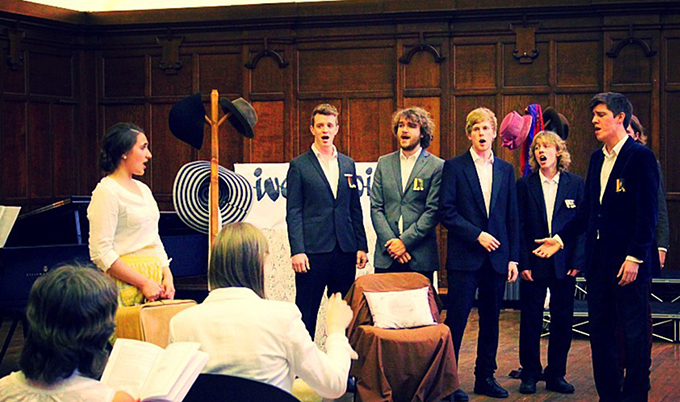 Best yet
Festival chairman Callum Elliott said: "We're really proud of the line-up for this year's festival.
"We think it's the best yet. We have a more diverse programme, more venues and two free events. I wouldn't miss it - even if I didn't have a hand in organising it.
"A Night at the Movies is definitely not to be missed and if you like folk music you should definitely check out Pons Aelius headlining at Bespoke Folk. Keep your ears open for Haythen Mohammed at the ICMuS Introducing event too. You'll be happy you did."
Dr Simon McKerrell, Head of Music at Newcastle University said: "The Summer Music Festival shows just how talented our students are. This year's line-up is really impressive and I'd urge anyone who is interested in music to go along and see some of the best up and coming musicians."
---
Latest News