Newcastle University's Vice-Chancellor responds to EU outcome
Published on: 29 June 2016
As the political fallout from the EU referendum continues, the fog is none the less beginning to lift somewhat regarding the new reality.
First and foremost, on behalf of the University, I would like to assure all our EU staff and students that their presence and contribution is valued by all of us. The University is unswerving in its commitment to a continuation of substantial numbers of European and international staff and students in our academic community. We will do our utmost to ensure that we and the sector broker the best possible arrangements in the new dispensation for those who are here already and those we hope will in future come to join us.
Speaking as an immigrant myself, I can say that I have found Newcastle – the city and the University - a welcoming and nurturing environment, and I have every expectation that this will continue.
Speaking as an academic of some 40 years experience, and as a Vice-Chancellor of 15 years, I can only repeat what I have said many times on public forums, that quality needs diversity. A university is a place of learning, and we learn more and better when we have a diversity of people and ideas than in a strictly homogeneous environment.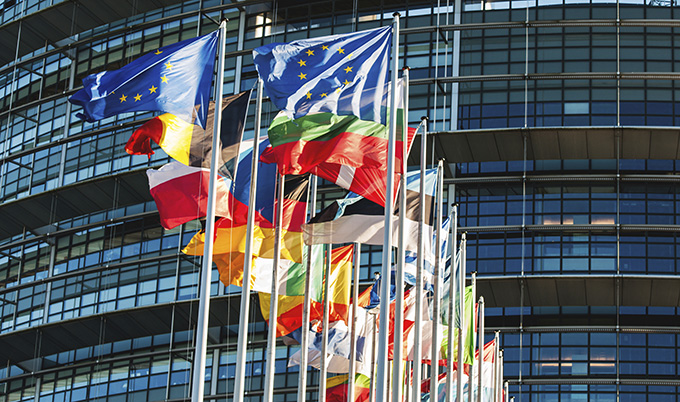 Reassurance to EU students
I want to reassure all 1,205 current EU students, as well as the likely intake for September 2016, that we will continue to charge home UK fees for the duration of their current study programme with us. On Monday we received reassurance from the Student Loans Company that all current EU students, including those starting in September this year, will continue to have access to student loans for the duration of their programme of study. In addition, Newcastle University Senate have approved a resolution that we will also only charge home UK fees to all EU students from the September 2017 intake for the duration of their study.
We have just under 600 members of staff from the EU, and for many of them the key question will be their residence status as and when the UK formally leaves the EU. This is unlikely to be earlier than two years from the time when the UK invokes Article 50 of the Lisbon treaty. None the less, uncertainty in the interim will not be good for us. We will therefore join with UUK and the Russell Group in pressing for this matter to be resolved as soon as possible, and we will make the case for continued and guaranteed residence rights for current EU staff.
This is a big decision for the country, with many consequences, but I would like to assure you of my absolute resolve that our academic values will not be eroded. The continued presence of international students and staff, international mobility and international collaborations are, and will remain, a core part of what our academic life at Newcastle is about.
Professor Chris Brink
Vice-Chancellor: Newcastle University
Read the Universities UK statement on the outcome of the EU referendum.
---
Latest News