Newcastle University investing £30 million in sport
Published on: 15 July 2016
Newcastle University is investing over £30m in new state–of-the-art sports facilities and launching a new sport and exercise science degree to further boost its position among the top in the country.
The University's governing council has agreed the investment to secure Newcastle's place as one of the top sporting universities in the UK.
Pro-Vice-Chancellor, Learning and Teaching, Professor Suzanne Cholerton said: "This investment exemplifies the significant commitment from Newcastle University to providing excellent opportunities for our students to engage in sport. These new facilities alongside our existing top class professional support will serve to enhance the outstanding sporting talent at Newcastle University and attract gifted sportsmen and women to study at our world-class university.
"We have seen outstanding performances this year with Newcastle University finishing 9th in the British Universities and College Sport (BUCS) rankings, and this investment will enable us to provide amenities to ensure we continue to support our top-performing teams and individual athletes."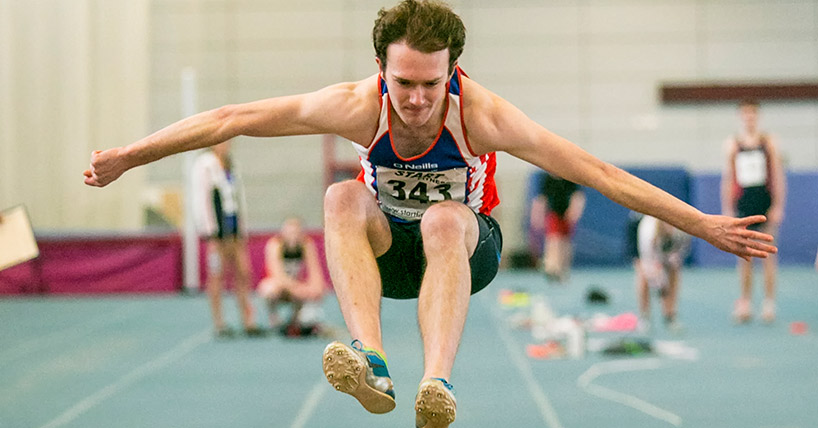 BSc Sports and Exercise Science degree
The university's outstanding performances on the sports field will soon be backed up with a new undergraduate BSc Sports and Exercise Science degree programme. Led by Emma Stevenson, Professor of Sports and Exercise Science, applications are already being received for the first intake in September 2017.
She said: "Drawing on our expertise in the Faculty of Medical Sciences, the degree has a strong science focus. We cover the disciplines that underpin human health and exercise performance including exercise physiology, nutrition, psychology and biomechanics.
"The practical application of the science is also an extremely important part of the degree programme. The new facilities will provide students with the opportunity to work with Team Newcastle athletes applying their knowledge to enhance performance in a professional setting.
"Uniquely, as a National Centre of Excellence in biomedical research, we will be able to provide expert teaching at the cutting edge of the subject."
Proposed sports facilities
The planned development of the existing sports centre at Richardson Road includes an eight court sports hall, four squash courts, a strength and conditioning suite and two exercise studios providing more opportunities for all students including Team Newcastle athletes to both train and play.
The exercise physiology and biomechanics laboratories, environmental chamber and gait track will ensure that students on the BSc Sports and Exercise Science Programme have access to state-of-the-art teaching and research sports science facilities. The site is already being redeveloped to provide high quality student accommodation.
At the Cochrane Park Sports Ground, it is planned to create two artificial turf pitches, update and extend existing changing facilities and provide flexible social, meeting and office space.
Outline planning permission to extend the Sports Centre was approved in December 2015 and full applications for the developments are intended to go to Newcastle City council at the end of the month.
Colin Blackburn, Director of Sport at Newcastle University said: "Our vision is to build Newcastle into one of the top sporting universities in the UK. Our sports teams under the banner 'Team Newcastle' performed well across the board in all sport in the last year, with outstanding performances from our basketball, fencing, rowing, rugby union, squash and water polo clubs. This ensured that Newcastle University finished 9th in the British Universities and College Sport (BUCS) rankings."
---
Latest News