Fixing Dad: the diabetes diet that brought Dad back
Published on: 20 July 2016
Professor Roy Taylor reflects on how he came to help two sons save their father from diabetes, as featured in the film "Fixing Dad" shown on BBC 2.
Fixing Dad is a classic. A battle against the odds: A battle to avoid amputation, a battle to persuade Dad and a battle with general beliefs about type 2 diabetes. Mark Twain once observed that the funny thing about common sense was that it is not very common. However, Anthony and Ian, Geoff's sons, applied common sense to each one of a long series of challenges.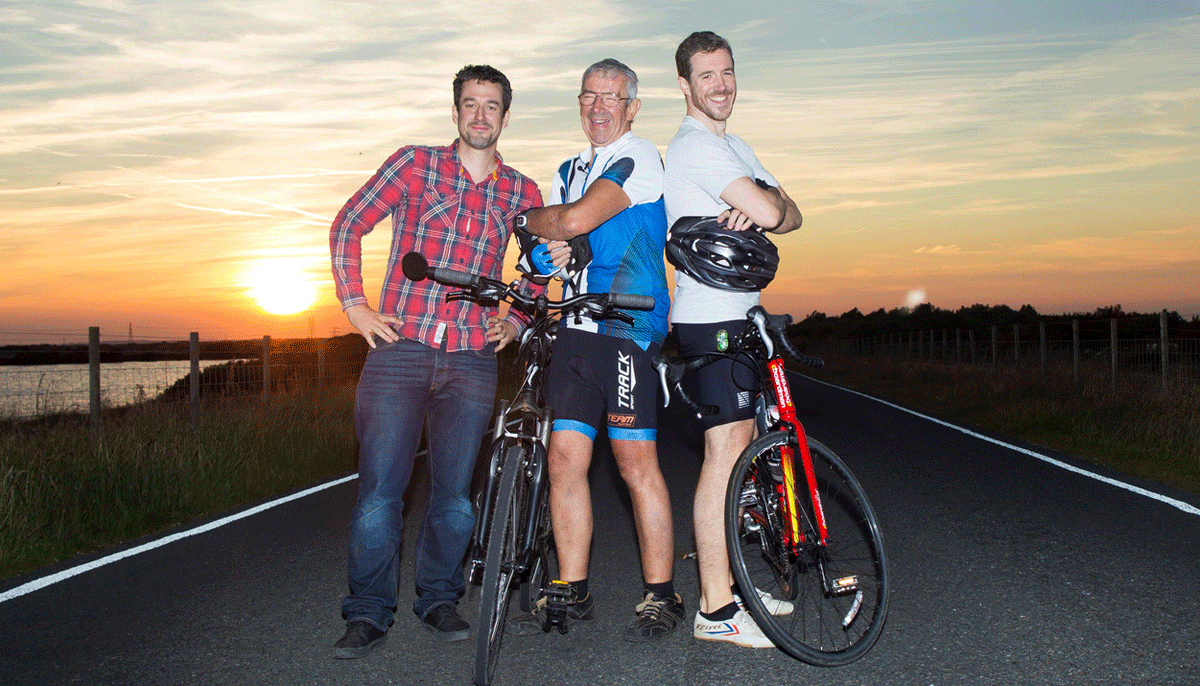 A success story
On hearing that their Dad's type 2 diabetes may possibly lead to the need to amputate one of his feet, they asked a very basic question. Can the diabetes be cured? Routine treatment for diabetes could offer improved chances but not return to health. They searched for information, read about the Newcastle research on reversing type 2 diabetes then set about persuading Geoff that his only hope lay in losing weight and taking his health into his own hands.
After contacting me to discuss just how sure I could be about long term reversal of diabetes, a visit was arranged to the Newcastle Magnetic Resonance Centre. Importantly, that was with the full support of Geoff's GP. By the time Geoff and sons came to Newcastle, he had already lost considerable weight. The main purpose of the visit was for Geoff to hear directly from me about what was going on inside his body. That could simply be explained, and the knowledge is important as it maximises motivation to achieve the goal. Folk always want to know what any 'treatment' is doing to them. The special scans confirmed that the levels of fat in liver and pancreas were already out of the diabetes range, and all attention had to be paid to the long term achievement and maintenance of target weight.
Food restriction is vital but how about the exercise?
The exercise programme which Anthony and Ian cajoled their Dad into following is interesting. For most people of middle age who have put on weight, the only way to get the weight off is restriction of calories from food and drink. Exercise is not central to losing weight, and can make it more difficult. However, after initial weight loss, people find that they are able to walk further, and often return to hobbies long since abandoned. Geoff's achievements in physical activities and particularly long distance cycling are heroic. But look under the surface. They are also auto-motivating due to the great feeling of well-being that activity and physical fitness provides. When you get a buzz out of exercise you want to keep doing it.
What now?
Some of the headlines about Fixing Dad ask why this is not recommended as NHS management of type 2 diabetes. It is so important to separate out what we know from what we do not yet know. Also, medical science has to move slowly and certainly.
The Newcastle research has demonstrated beyond doubt that early type 2 diabetes is potentially able to be reversed. It has also shown what is going on in the liver and pancreas to explain this. Type 2 diabetes is simply a condition of having too much fat on the loose inside liver and pancreas. Not all scientists are yet ready to accept this simplification. But we know that if an individual is absolutely determined to get rid of his or her type 2 diabetes then this can potentially be done.
However, we do not know whether advising everyone to follow the practical and simple programme would be a good thing overall. What if weight loss, then losing interest and putting on weight actually made things worse for some people? A change in management to be applied across the NHS requires clear information that the new treatment is better than the existing treatment when used for everyone in routine practice. It takes time to carry out a definitive study. But watch this space. Diabetes UK has funded a £2.4 million study (DiRECT) which will answer the question. It is running in Tyneside and across Scotland in conjunction with Prof Mike Lean in Glasgow. The study is now fully recruited and by autumn of next year the first year results will be available.
How about you?
Dad is fixed. But not everyone has two amazing sons to take things in hand. How can you avoid getting into the same situation in which Geoff found himself? The first question is do you really want health? There are other priorities, some of which may be pressing at different times of life, and we are most certainly not preaching about what 'should' be done. At present , this is a personal health matter based on information, not a public health thrust.
If a person wants to remain as healthy as possible, then the usual trend in our society for people to put on weight during adult life has to be recognised. And reversed. Grasp the nettle. The most sure way to avoid diabetes is to make sure that your waist measurement returns to that when you were 21 (assuming that weight was OK then). Our research shows that everyone has a threshold above which diabetes becomes likely. The Personal Fat Threshold explains why some people develop type 2 diabetes even though they do not look overweight. But a little bit of excess weight around the middle is a good reflection of what is going on inside the liver.
Get out that inch tape.
Professor Roy Taylor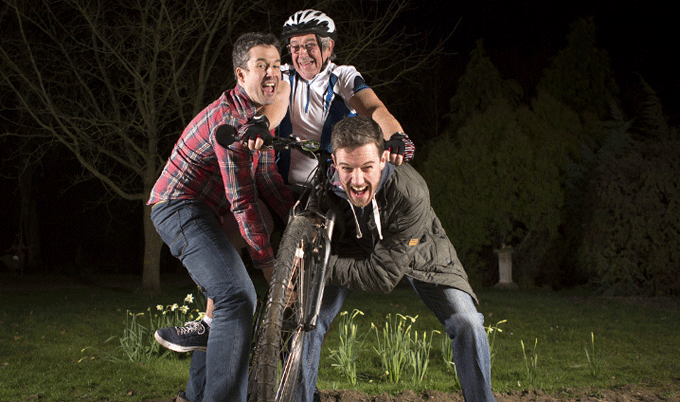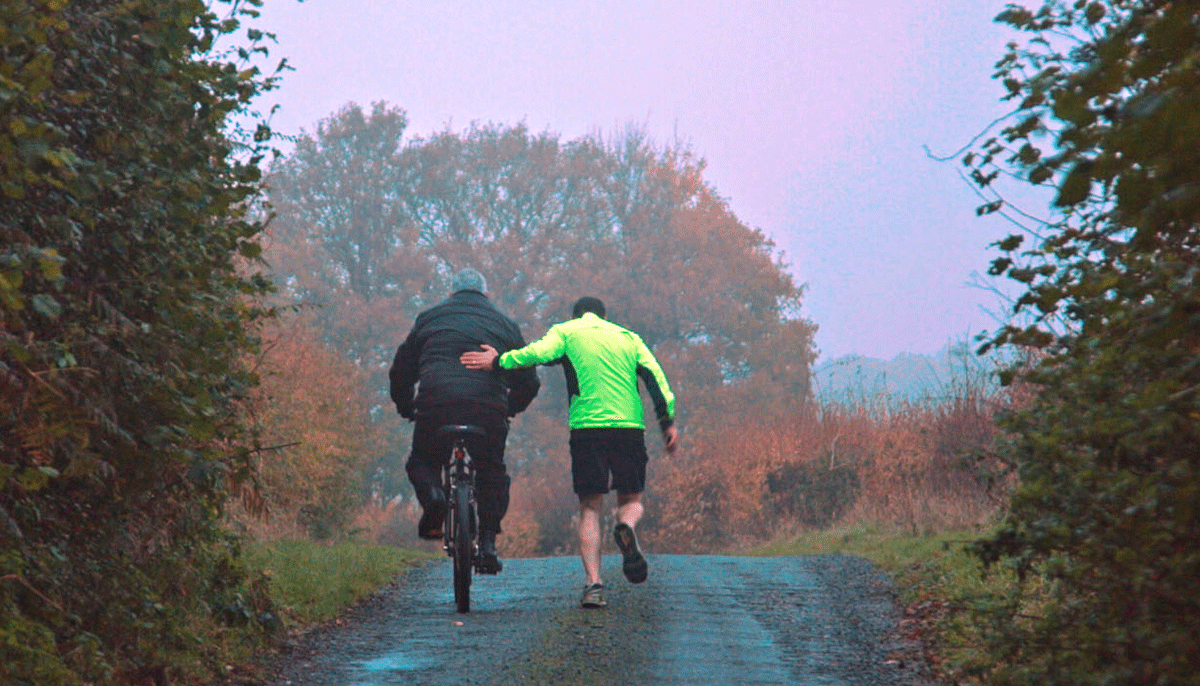 At sunset pictures:BBC/Fixing Dad Ltd/Angus Whitington
At night pictures: BBC/Fixing Dad Ltd/Ian Whitington
Pushing Dad on bike: BBC/Fixing Dad Ltd/Ian Whitington
---
Latest News