Honorary award for influential leader in earth science
Published on: 11 July 2016
Professor of Geological Sciences James Syvitski is to be recognised for his work by Newcastle University.
Professor James Syvitski, past-chair of the International Geosphere-Biosphere Programme, is to be recognised for his work by Newcastle University.
Widely regarded as a world leader in Earth-system science, Professor Syvitski will be presented with an Honorary Doctor of Science in Sustainability and will give this evening's bi-annual Jack Jeffrey lecture at Newcastle University.
With over half of the population of the planet living on the coasts, Professor Syvitski's areas of expertise are a priority for international research programmes and include research on rivers, deltas, polar environments, sediment transport and continental margins.
As Executive Director of the Community Surface Dynamics Modelling System, he leads an international effort in 68 countries to develop, support, and disseminate integrated computer models to the broader geoscience community. He has also acted as an adviser to the US and Canadian governments and various energy, mining and environmental companies.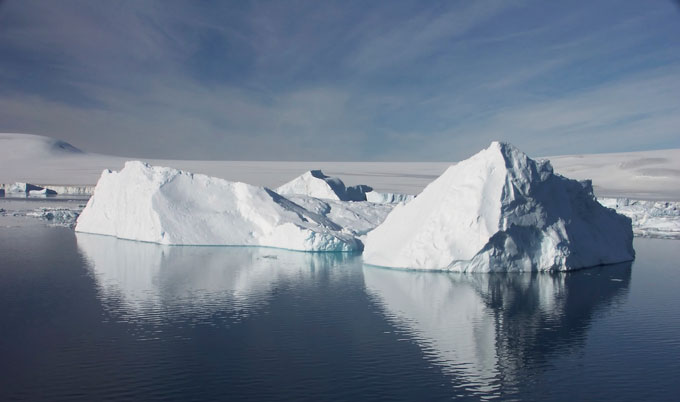 Professor Helen Berry, Newcastle University, said:
"Professor James Syvitski is one of the world's leading authorities on climate change. An oceanographer and geologist by training, he has developed 'big data' to model the movement of sediment and global changes that are taking place to coastlines and deltas.
"A senior figure among chief scientists advising the United Nations and President Obama's advisory committees, he has championed the idea of the Anthropocene – that humanity has intervened and altered the earth's systems since the 1950s to such an extent that we have created a new geological era.
"We are delighted and honoured to welcome James to Newcastle University, where he will be receiving an honorary doctorate from our Chancellor, Sir Liam Donaldson."
Public lecture
Newcastle University has a long tradition of awarding Honorary degrees to individuals who have distinguished themselves in their chosen field – people who, through talent, endeavour and determination have made a significant contribution to society – and Professor Syvitski's work also reflects the values and research expertise of the University through its societal challenge theme of Sustainability.
He is one of five leading figures who will receive honorary degrees from Newcastle University this week.
They are Brian Alderson, author, Honorary Doctor of Letters; Anne Longfield OBE, Children's Commissioner for England, Honorary Doctor of Civil Law; Professor Sir Eric Thomas, Honorary Doctor of Civil Law and Robin Sengupta, Honorary Doctor of Medicine.
Professor Syvitski's lecture 'Welcome to the Anthropocene – a brief history of how humans are shaping the planet' – starts at 5.30pm in the Curtis Auditorium, Herschel Building, Newcastle University.
Members of the public, staff and students are welcome to attend and admission is free.
For more information: 0191 208 6093 or visit www.ncl.ac.uk/events/public-lectures
---
Latest News