Inspiring the next generation of engineers
Inspiring the next generation of construction engineers
Published on: 19 July 2016
Students from the region were given an insight into the basics of architecture and sustainable design as part of a new scheme to address the serious shortage of young British talent in the industry.
The 120 students from Marden High School, Whitley Bay, visited Newcastle University's £58m Urban Sciences Building on Science Central to learn about sustainable design, architecture and planning.
Organised by Turner and Townsend as part of the 'adopt a school' programme, the students are undertaking a Design Engineer Construct (DEC) qualification, designed to inspire the younger generation to consider a career in construction.
Pam Moderate, Sustainability Programme Manager at Newcastle University, explained: "We were delighted to welcome students of Marden High School to Science Central.
"This field trip is a fantastic opportunity to share with young people the importance of architecture and design to sustainability which we are demonstrating at Newcastle University."
The programme provides students with the opportunity to understand more about the industry through project-based learning. While on the programme, the students learn about the roles within a project team, sustainable design, architecture, planning, project management and procurement, and Business Information Modelling.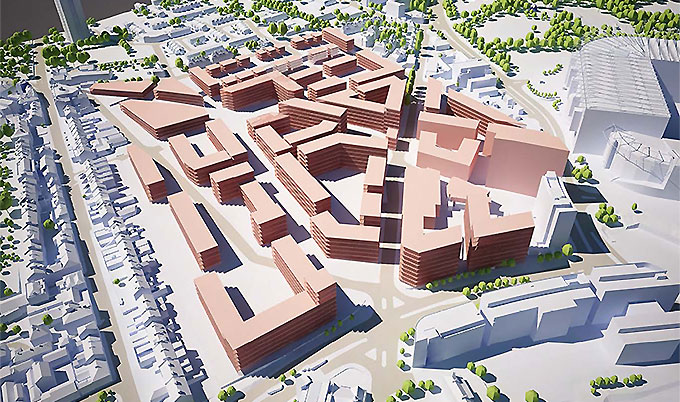 Opportunities for young people
The Urban Sciences Building is Newcastle University's flagship project on Science Central and will be the hub for international research into digitally enabled urban sustainability.
Based in the heart of the city, it will house the University's School of Computing Science and become a living laboratory underpinning research to make urban centres more sustainable for future generations.
Dave Marshall, Assistant Head Teacher at Marden High School, said: "This partnership will lead to several exciting opportunities for the students at Marden High. It marks a significant step in our ambition to inspire and support students in STEM related subjects through business partnerships and university links."
Paul Connolly, Managing Director at Turner and Townsend, said: "We are proud to be working with two such high-performing institutions. Turner & Townsend is committed to investing in opportunities for young people across the country to learn about the built environment and the construction industry."
---
Latest News