Doctoral Training Partnership
New social sciences training partnership announced
Published on: 26 August 2016
Newcastle University is part of a new multi million pound Doctoral Training Network providing the highest quality training in social sciences for postgraduate students.
Doctoral Training Partnership
Newcastle, along with universities of Durham, Northumbria, Sunderland, Teesside, Ulster and Queen's University Belfast, make up the new Northern Ireland and North East (NINE) Doctoral Training Partnership (DTP). The scheme, commissioned by the Economic and Social Research Council (ESRC) will provide training for students across a broad range of subjects.
The new partnership – which includes Northern Ireland in the programme for the first time - is one of 14 across the country and has been accredited for six years. It is led by Durham University and will replace the original Doctoral Training Centre which was delivered by Newcastle and Durham.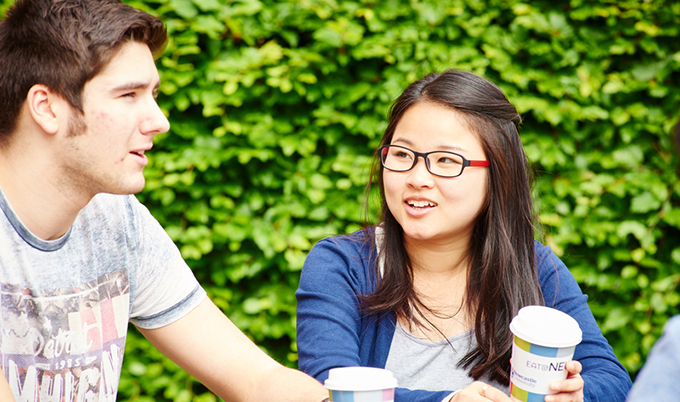 Truly innovative
From October 2017 students will benefit from being able to access the highest quality training in the social sciences, supplying the next generation of social science researchers with the skills, curiosity and creativity to be truly innovative. Around 500 students nationally will benefit from the £4.7m scheme.

The training focuses on providing skills such as:
• working in interdisciplinary teams
• communicating research ideas and findings clearly
• working alongside international partners
• being equipped to undertake high-quality analytical work
• handling different forms of data
• collaborating with others
Expand our portfolio
Professor Peter Hopkins, Academic Director of the ESRC Doctoral Training Centre for Newcastle University, said: "This is great news for the social sciences at Newcastle University and we are really pleased to be working with our new partners.
"This new DTP enables us to both continue much of our existing doctoral training in key social science disciplines as well as to expand our portfolio to include training in the interdisciplinary areas of: media and society; children, youth and families; and conflict, security and justice.
"We're looking forward to working with our social science colleagues at Newcastle and our new partners to help the next generation of researchers develop their skills."
Professor Jane Elliott, ESRC Chief Executive, said: "Our new Doctoral Training Network will assure our students' futures as research leaders by providing them with valuable skills including capabilities in communication, project-management and collaboration within and beyond academia."
---
Latest News