4ward North Clinical PhD Academy
£5 million boost for clinician researchers
Published on: 20 September 2016
The Wellcome Trust has awarded £5m over the next five years to the Universities of Newcastle, Manchester, Leeds and Sheffield to create the 4ward North Clinical PhD Academy.
The Academy, in collaboration with The Francis Crick Institute in London, will award and oversee 25 Wellcome Trust fellowships to allow the best early career clinicians from around the country to get high quality training in research by undertaking a PhD. Additional bursaries and awards are also available to help the next generation of clinician researchers make the all-important step up to become research leaders of the future.
The international selection panel at the Wellcome Trust was particularly impressed by the innovative way in which the four universities had come together to create a single collaborative entity in which the fellows will access the best of the combined research supervision, cutting-edge facilities and career mentorship.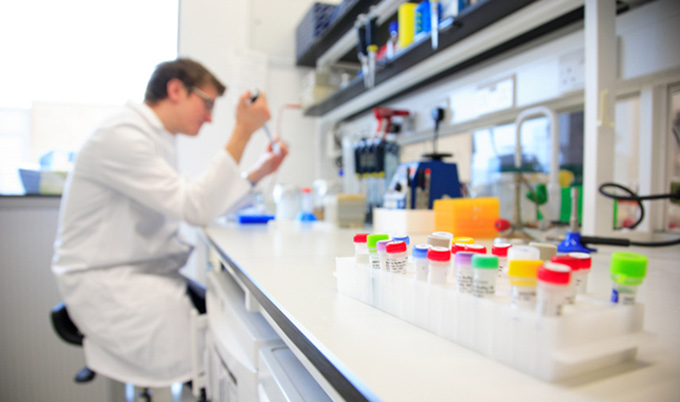 Combining strengths in biomedical and healthcare research
Professor Andrew Fisher, Dean of Clinical Medicine at Newcastle University, who led the bid with colleagues from Manchester, Leeds and Sheffield, said: "We are delighted to have backing from The Wellcome Trust for our plans to deliver a research training academy for clinicians in northern England. Our four Universities have been working together for nearly two years to develop these plans. By coming together and in partnership with the Francis Crick Institute, we have the chance to deliver an exceptional research training experience to doctors from around the UK."
Sir Keith Peters, who helped establish the collaboration with the Francis Crick Institute, said: "As the Francis Crick Institute opens its doors at its new campus, it is wonderful to join up with this exciting research opportunity in northern England. Inspiring the next generation of clinicians to undertake research in the best settings is critical and it is a pleasure to be part of the Wellcome Trust 4ward North Clinical PhD Academy."
---
Latest News