Vice-Chancellor to be honoured with Freedom of the City
Published on: 9 September 2016
Newcastle City Councillors unanimously voted to bestow the freedom of the City on Professor Chris Brink.
From time to time the City Council decides to bestow honorary freedom on an eminent individual. The honorary freedom is then conferred by the Lord Mayor at a special ceremony. At a full council meeting on Wednesday 14th September, the decision was made and announced on Twitter.
It is the highest honour that the City can give and the names of all the honorary freemen are carved into the walls of the Banqueting Hall in the Civic Centre.
Notable honorary freemen include Robert Baden–Powell, founder of the Scout movement; former Prime Minister William Gladstone, prominent South African and British Commonwealth statesman General Jan Smuts and anti-apartheid revolutionary and former South African President, Nelson Mandela.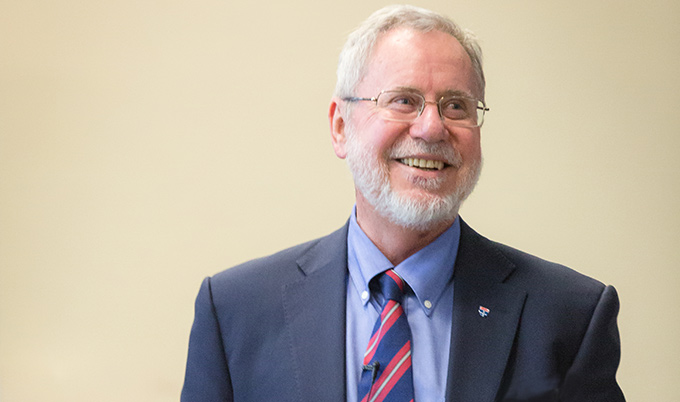 Major commitment to working with the City
Professor Brink said: "To be recognised personally in this manner by the City which has been my home for the past nine years is a great honour, and to have my name inscribed alongside such eminent other honorary freemen is very humbling. However, I can only really accept this honour on behalf of Newcastle University, whose staff and students have made such a major commitment to working with the City in pursuit of our vision of a world-class civic university."
---
Latest News