International honours for Team Newcastle rowers
Published on: 9 September 2016
Newcastle University's top rowers swept the board at two major international championships.
Sasha Adwani, Emily Ford, James Rudkin and Oliver Varley were part of Great Britain at the World U23 Rowing Championships, in Rotterdam, The Netherlands. Oliver won gold with the lightweight quadruple sculls, while Emily (Seat 3) and Sasha (Cox) scooped silver in the Women's Eight final. James capped off the impressive Team Newcastle showing by claiming silver in the Men's Four event.
In the World Rowing Junior Championships, running parallel to the U23 events in Rotterdam, Sheyi Blackett, who will be starting her studies at Newcastle University London this month, won silver in the Quadruple Sculls final.
Meanwhile, five other members of Newcastle University Boat Club competed in the World University Rowing Championships, in Poznan, Poland. Current students Alex Haynes, Oliver Knight, and James Robson represented Newcastle University. Oliver Knight won gold in the Coxless Four final, while Alex and James finished sixth in their finals.
Alumni Tim Clarke and Tom Ford, who both graduated in 2015, won gold in the Coxless Four and the Men's Eight finals.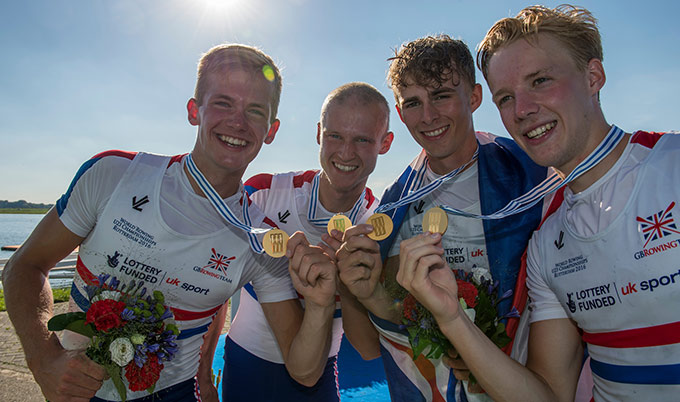 Unbelievable experience
Oliver Varley, who studies for Animal Science, said: "Rotterdam was the result of a long summer together in the quad - preparation would normally be a fraction of the time we had due to the Olympics pushing the event into late August. This allowed us to begin our project really simply and coolly and forget about the pressure of a world championships.
"This set up a solid foundation and attitude that we continued to build on and carry through to the days of racing. Our coach Colin Williamson is much to thank for this approach. Winning was an unbelievable experience and I'm very excited to come back to Newcastle next year and have a larger role in the club."
Fine Art student Emily Ford, said: "It's great to be a silver medallist it's one up from last year's result. The experience was amazing. I was with a great group of girls and we did it for one another."
Sheyi Blackett, who is joining the BSc (Honours) International Business Management programme at Newcastle University London, said: "My experience training for and rowing at the World Championships was extremely rewarding. I trained daily around people who were like-minded in the fact that we all wanted the same thing! That was incredibly reassuring and it made getting along with everyone very easy. Training at times was difficult and demanding but I enjoyed every second because it all contributed to our well-deserved silver at the championships.
"The fact I was away from home and family for the whole summer was challenging. For the first time, I truly got to experience what it was like to be a full-time athlete and I loved every moment.
"I plan to train in London with a very well established boat club where I can keep up my rowing prowess and be able to then represent Team Newcastle at BUCS events which I am thoroughly looking forward too."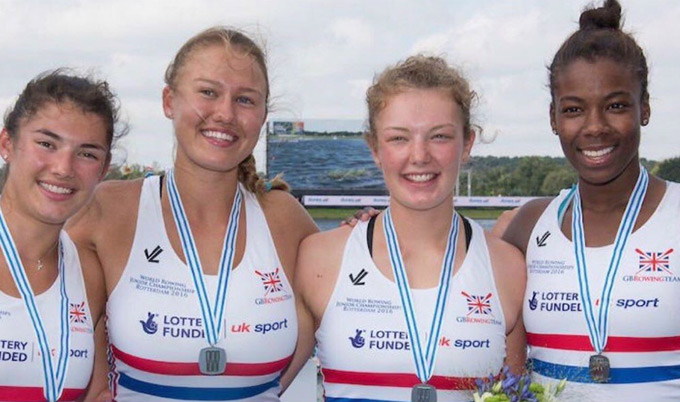 Top university for rowing
Alex Leigh, Rowing Coach of Newcastle University Boat Club women's crews, said: "Emily and Sasha have been two of our hardest working athletes this year, and their success is down to that work. As a cox, Sasha brings a great maturity and level head to the boats she is in. Emily, as squad captain this year, has led by example and trains harder than anyone I know."
Newcastle was the top ranked university for rowing in the 2015/16 British Universities & Colleges Sport (BUCS) league, with Newcastle University Boat Club (NUBC) winning the overall Victor Ludorum on the river Tyne in February and at the BUCS Regatta in May.
Newcastle University has finished in 9th place overall in BUCS for the 2015/16 season. And to further boost its position among the top in the country, Newcastle University has announced it is investing over £30m in new state–of-the-art sports facilities and launching a new sport and exercise science degree.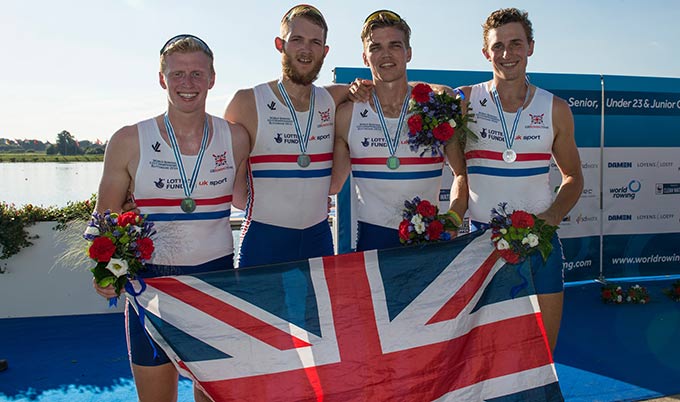 ---
Latest News