Lunchtime concerts return to the King's Hall
Published on: 19 October 2016
Free lunchtime concerts will return to the King's Hall this October when it re-opens following a year-long refurbishment.
The new programme begins on Thursday 27 October, when Prince Bishops Brass will perform a selection of music by English composers.
Newcastle-based folk group Pons Aelius will also be among the highlights of the new season. Formed in 2014, the six-piece band is made up of graduates from the Folk and Traditional Music degree at Newcastle University. The group won a prestigious Danny Kyle Award at the 2015 Celtic Connections festival in Glasgow, and recently made a headline performance in Hall Two, Sage Gateshead.
Professor Eric Cross, Dean of Cultural Affairs, Newcastle University said: "After a great year at Brunswick Methodist Church, we're delighted to be back at the newly-refurbished King's Hall with a varied programme of Lunchtime Concerts.
"Performances by current music students at Newcastle University also return to the King's Hall and it seems appropriate that we will have some of their predecessors performing as part of the new series.
"As ever, there will be an exciting and diverse range of music, covering a variety of genres so there's something for everyone."
Also featured in the new programme will be mezzo soprano Stephanie Marshall and pianist Somi Kim who will perform works by Schubert, Fauré and Michael Head on Thursday 17 November. After making her debut at the Royal Opera House, Stephanie went on to become a company principal at English National Opera.
The following week, on 24 November, fresh interpretations of classic gypsy jazz of the 1930s and 1940s will be on offer when Hot Club du Nord perform.
Lunchtime Concerts start at 1.10pm and student performances start at 4.00pm. All are free and open to the public. For more information about Newcastle University's Lunchtime Concerts and other performances, visit the events page.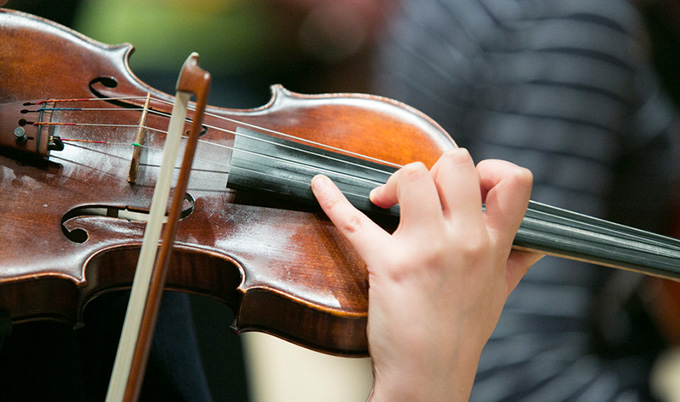 ---
Latest News