Newcastle City Futures takes over Seven Stories for the Big Draw
Published on: 5 October 2016
What will Newcastle Gateshead and Seven Stories look like in 2065?
Ideas for the future
Some of the area's youngest residents will be coming up with their ideas for the future as part of the national Big Draw festival.
On Saturday 8th and Sunday 9th October, young visitors will be invited to add to a large map of Newcastle Gateshead, draw 3D houses of the future and even design a new blueprint for Seven Stories.
The centre is working with Newcastle City Futures, a partnership led by Newcastle University which brings together businesses, academics, government, community organisations and the public to consider the challenges facing Newcastle over the next 50 years.
Researchers from Newcastle and Northumbria universities will be working with children to gather their views about how the place they live should develop.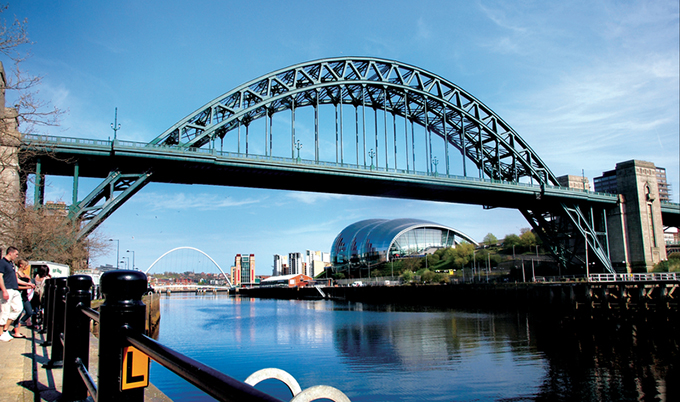 STEAM powered
Newcastle City Futures project leader, Professor Mark Tewdwr-Jones, said: "Newcastle City Futures is continuing to bring different groups together to think about Newcastle's development and we're excited to be participating in this year's Big Draw festival.
"It's important that everyone in Newcastle has the opportunity to shape our city and we're looking forward to seeing what Seven Stories' young visitors think the future holds for Newcastle Gateshead."
On Sunday 9th October, there will be two workshops on urban planning and 3D drawing for children aged eight years and over. All of the Big Draw activities are free with day admission to Seven Stories.
The Big Draw Festival is the world's biggest celebration of drawing. The 2016 theme is The STEAM Powered Big Draw Festival, bringing together Science, Technology, Art, Engineering and Maths.
Kate Mason, director of The Big Draw said: "The Big Draw Festival is for anyone who loves to draw, as well as those who think they can't! Whether organising or participating in a Big Draw Festival event, it is an opportunity to join a global community in celebration of the universal language of drawing."

To find out more about the Big Draw Festival at Seven Stories with Newcastle City Futures, visit: www.sevenstories.org.uk/whats-on
---
Latest News