National Infrastructure Commission
Newcastle academic to advise government on infrastructure
Published on: 14 November 2016
A Newcastle University academic has been asked by the Government to advise on the UK's future infrastructure needs
First ever national assessment
Professor Richard Dawson, from the School of Civil Engineering and Geosciences, will sit on the Technical Panel of the National Infrastructure Commission as it conducts the UK's first ever National Infrastructure Assessment. As well as the Technical Panel, an Analytical Panel has also been established.
Bringing together leading thinkers from across industry, business and academia, the two expert advisory groups will work with the Commission to ensure long-term strategic decision making is at the heart of plans to build effective and efficient infrastructure in the UK. Professor Dawson and his colleagues on the panel will provide a sounding board for emerging thinking and advise on research carried out by, or on behalf of, the Commission.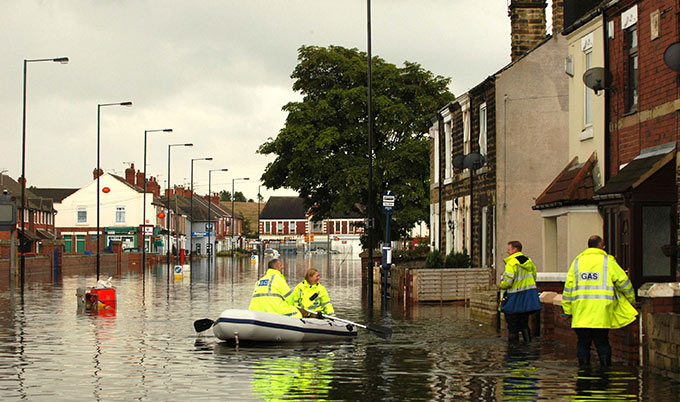 Flooding risk
Earlier this year, Professor Dawson led the Infrastructure strand of the 'UK Climate Change Risk Assessment Evidence Report' published by the Committee on Climate Change. This report identified that increased flooding is the most significant risk to the UK's infrastructure.
"Unless action is taken, the UK's infrastructure will become increasingly susceptible to extreme weather events," said Professor Dawson. "In the long term, projected changes in climate will alter the life expectancy of existing infrastructure, and there's a real danger that this will outpace plans for actions to reduce this risk. It's vital that flooding and other climate risks are accounted for in the design and location of new infrastructure.
"We must take action now to prepare for the further, inevitable changes we'll see in our climate and weather so I am delighted and honoured to be part of the technical advisory panel."
The Commission last month issued a call for evidence for input to the development of the National Infrastructure Assessment, which has been described as "a world first in size and scope" by Deputy Chair of the National Infrastructure Commission, Sir John Armitt.
The call for evidence poses a range of questions including: cross-cutting themes, transport, digital communications, energy, water and wastewater, drainage and sewerage, flood risk management, and solid waste. Submissions are being invited until 10 February 2017.
For more information, visit the National Infrastructure Commission website.
---
Latest News