Royal Society pairing scheme
From lab bench to backbench
Published on: 30 November 2016
Dr Lyndsey Butterworth from Newcastle University will be swapping a lab coat for legislation when she meets MP Chi Onwurah at the House of Commons for a visit to Westminster.
The trip, from November 28 to December 1, is part of a pairing scheme run by the Royal Society – the UK's national academy of science, with support from the Government Office for Science.
During her visit, Dr Butterworth will shadow Ms Onwurah and learn about her work. As well as attending seminars and panel discussions about how evidence is used in policy making, she will also attend a mock Select Committee.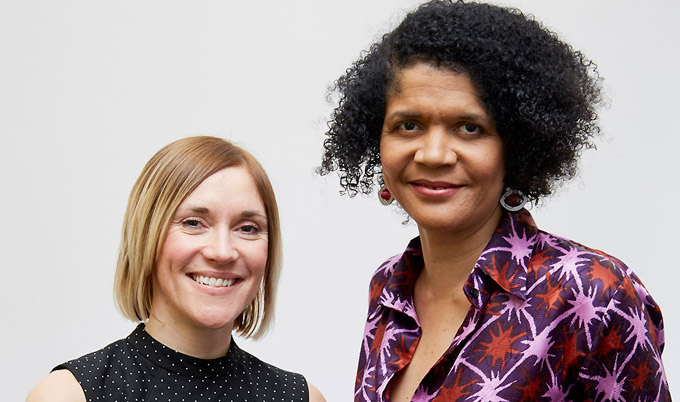 Insight into how policy is formed
The visit will provide Dr Butterworth with a behind the scenes insight into how policy is formed and how her research can be used to make evidence-based decisions.
It will also give Ms Onwurah the opportunity to investigate the science behind her decisions and improve her access to scientific evidence.
The pairing scheme will begin with a reception in Parliament where Professor Brian Cox OBE, FRS, will explain why policy makers and researchers must work together to ensure the UK's excellent science is used to improve people's lives and tackle global challenges.
For example, Newcastle University is leading the development of a pioneering IVF technique to protect future generations from the risk of mitochondrial disease.
Dr Butterworth has been involved in some of the policy work surrounding mitochondrial donation regulations. Last year, the House of Commons and House of Lords voted to legalise the creation of babies using biological material from three people.
Known as 'mitochondrial donation', the IVF technique involves replacing faulty mitochondria inherited from the mother with the healthy mitochondria of another woman.
Dr Butterworth said: "I was very fortunate to be given the opportunity to get involved with some of the policy work that took place surrounding the mitochondrial donation regulations.
"Following this, I now recognise that there is an absolute requirement for policy decisions to be based on accurate scientific evidence and understand that scientists have an important role to play in the decision-making process to ensure this happens.
"I am very keen to learn more about this and believe that the Royal Society pairing scheme will be a fantastic opportunity to do so."
Pairing scheme
The Royal Society's pairing scheme aims to build bridges between parliamentarians, civil servants and some of the best scientists in the UK.
Ms Onwurah will get hands-on experience of scientific research when she dons a lab coat to visit Dr Butterworth at Newcastle University next year.
Ms Onwurah said: "Newcastle University is a great asset to the city and I'm always keen to promote its achievements in Parliament, such as speaking on the ground-breaking mitochondrial donation technique pioneered by Newcastle's medical faculty.
"I was therefore particularly pleased to have Dr Butterworth as my pair and I look forward to exchanging perspectives.
"As an engineer myself, I know what an exciting career science can offer and I hope Dr Butterworth will see how the outcomes of her and her colleagues' work are translated by politicians into ensuring the best frameworks for improving services in the UK."
Each year, 30 research scientists take part in the pairing scheme and make lasting relationships with parliamentarians and civil servants as well as fellow scientists working across many scientific disciplines.
Dr Butterworth added: "I know that Chi Onwurah was supportive of the mitochondrial donation regulations and spoke in favour of the technique in a debate that took place in the House of Commons in September 2014.
"I am looking forward to updating her with current research in this area, but I would also like to provide an overview of the other research we do within the Wellcome Trust Centre for Mitochondrial Research at Newcastle University.
"In addition, I would like to highlight some of the issues our patients face when living with mitochondrial disease."
Expert input to help decision-makers
Sir Venki Ramakrishnan, President of the Royal Society, said: "Expert input can help decision-makers to respond to unpredictable, global challenges like pandemics as well as the more everyday problems like how to provide affordable care for an ageing population.
"By working closely with the research community on their doorstep, UK decision-makers can draw on the best innovative thinking around the world to inform their policymaking.
"The Royal Society pairing scheme, now in its 16th year, gives parliamentarians, civil servants and scientists the chance to build long-term relationships to ensure that excellent research and innovation taking place in the UK is used to improve people's lives."
---
Latest News