Paul Walker appointed to be next Chair of Council
Published on: 18 December 2016
Paul Walker, one of the North East's leading business figures, has been appointed to be the next chair of Newcastle University's governing body.
Mr. Walker, the former chief executive of Sage Group plc and now a major investor in the digital technology sector in both the UK and US, will take on the role at Newcastle University from August 2017.
Currently the chairman of the Perform Group plc – a sports digital media company and also chairman of Halma plc, which is a market leader in specialist Safety, Health and Environmental technologies, Mr. Walker is also a non-executive director of Experian plc. He also sits on the board of US-based Sophos plc which is a specialist in security software technology.
Mr. Walker has enjoyed a long-standing relationship with Newcastle University. He has been a lay member of the University's Council since 2011 and has been the chair of the Science City Partnership between the University and Newcastle City Council, since its inception in 2004.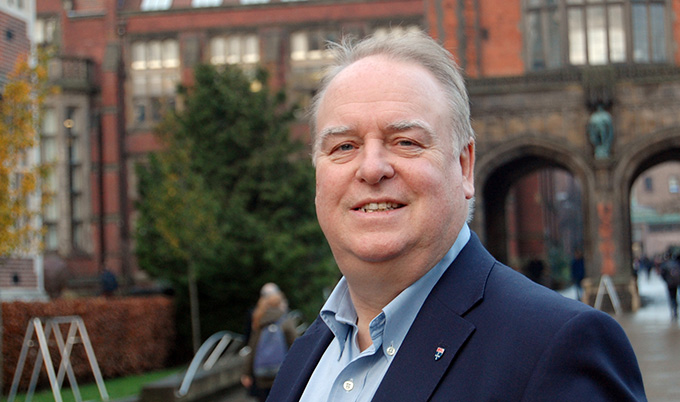 'Many strengths to build on'
He said of his appointment: "I have been privileged to have been involved with Newcastle University for over a decade through Science City and, more recently, as a Council member. During that time I have seen the Science Central site really start to take shape with the £59m Urban Sciences Building nearing completion, the University's National Centres for Ageing and for Data coming on stream and the Core building now fully occupied with hi-tech firms.
"I am looking forward to being more involved in the strategic direction of Newcastle University as its new chair of Council. There are so many strengths to build on: it has a fantastic research profile associated with world-leading advances in the fields of mitochondrial diseases, English, computing science and many other subjects.
"The University's teaching reputation is also strong with consistently excellent feedback from our students both in this country and overseas. However, there are significant challenges to be faced. We need to respond to the implications of Brexit and also the Government's reforms in university teaching and research."
Global experience
Paul Walker will replace Mark I'Anson, who has been the University's chairman since 2011 and steps down in August 2017.
Mr. I'Anson, added: "We are fortunate to have the continued support of Paul Walker at Newcastle University. He is a hugely experienced business leader with significant knowledge of working internationally. This global experience is particularly important to Newcastle University as we develop our overseas presence in Singapore and Malaysia and he will be working closely with the University's new Vice-Chancellor and President, Professor Chris Day in building our international reputation."
Mr. Walker is a graduate of the University of York, where he studied Economics.
---
Latest News