Sir Terry Farrell visiting prof
The man who made Newcastle – Sir Terry Farrell honoured
Published on: 13 December 2016
One of the world's most famous and prolific architects is to be made a Visiting Professor at Newcastle University.
Shaping Newcastle
Sir Terry Farrell, a Newcastle University architecture graduate, is the man behind the MI6 Building in London and award-winning projects including The Deep in Hull, the Embankment Place office development above Charing Cross station and the MI6 Building in London, Incheon Airport in Seoul and Beijing's South Station.
He has played a large part in shaping the way his home city looks. He developed the Newcastle Quayside masterplan, designed the International Centre for Life and the total refurbishment and extension of the Great North Museum: Hancock. He also created a masterplan for the University campus.
Sir Terry will be made a Visiting Professor on the same day he will be made an honorary Freeman of the City, alongside Newcastle University Vice–Chancellor Professor Chris Brink, by Newcastle City Council.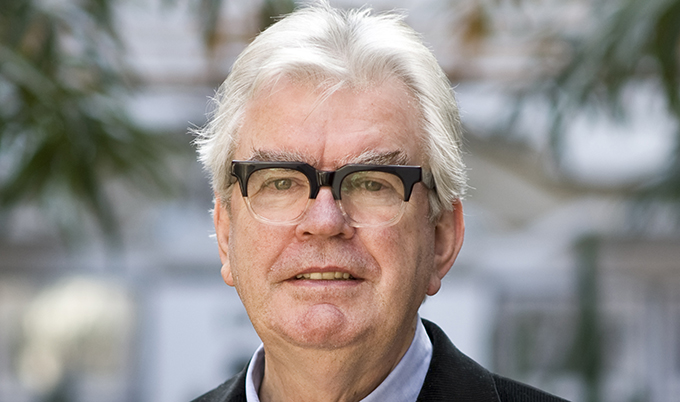 Help and inspire
"I grew up in Newcastle and studied architecture at Newcastle from 1956 to 1961 and it was in the University's library that my eyes were opened to the wider world," said Sir Terry. "Throughout my career I have continued to have a close association with the university and its eminent Vice Chancellors working on the University masterplan.
"I am so proud to have contributed to Newcastle's future and am honoured to be made a visiting professor and hope that I can, in some way, help and inspire the students at Newcastle."
Long and illustrious career
Professor Adam Sharr, head of Newcastle University's School of Architecture, Planning and Landscape, said: "We are delighted Sir Terry Farrell has agreed to become a Visiting Professor. Over his long and illustrious career, he has designed some remarkable buildings and made a huge impact on our city.
"He has many insights to share with our students and they will be able to learn about what life at the top of this profession is like. As a Newcastle architecture graduate, he remains an inspiration to the next generation of architects who are currently studying here at our leading School."
---
Latest News