World's first mitochondrial licence
Newcastle applies for world's first mitochondrial licence
Published on: 15 December 2016
Newcastle experts behind pioneering IVF-based technique confirm that they have applied for a licence to help patients who risk transmitting mitochondrial disease to their children.
To enable these women to have normal pregnancies whilst reducing the risk of babies having mitochondrial disease, egg donors from across the North East are needed.
The team at Newcastle upon Tyne Hospitals NHS Foundation Trust and Newcastle University has been the first to apply for a licence from the Human Fertilisation and Embryology Authority (HFEA) as soon as the process opened (15th December 2016). It follows the HFEA announcement that it is accepting licence applications for mitochondrial donation techniques and follows rigorous scientific and ethical examination as well as a change in law in October 2015.
If successful, this would see women receiving treatment as an NHS service at the Newcastle Fertility Centre and the NHS Highly Specialised Service for Mitochondrial Disease. Subject to a successful license application Wellcome plans to fund a study of the long term follow up of children born by mitochondrial donation. This would be in collaboration with the Wellcome Centre for Mitochondrial Research at Newcastle University where follow-up treatments will be centred.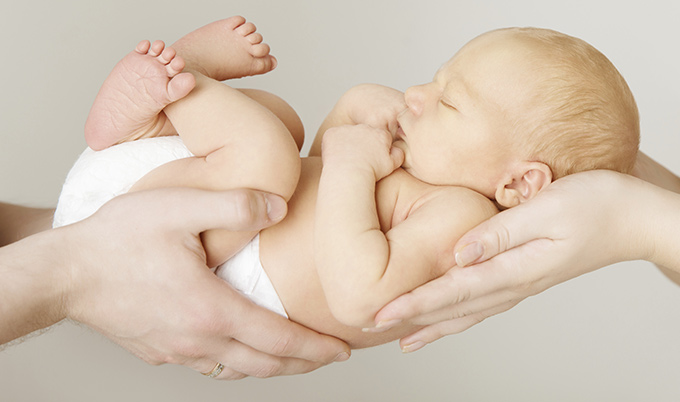 Donors
The Newcastle team aim to offer treatment for up to 25 women a year affected by mitochondrial disease but the treatment could be held back if they don't have enough healthy donated eggs.
The Newcastle Fertility Centre is looking for healthy women who are up to 35 years old to consider donating their eggs to help this cause.
Donors need to be living in the North East region as they will be required to attend a few clinics for close monitoring.
Professor Mary Herbert from the Wellcome Centre for Mitochondrial Disease at Newcastle University and the Newcastle Fertility Centre who led the IVF research leading to these developments said: "We welcome today's decision from the HFEA and it is enormously gratifying that our many years of research in this area can finally be applied to help families affected by these devastating diseases.
"The development of the new techniques depended entirely on the willingness of women in the North East to donate their eggs for research. Our research to improve the techniques further is still ongoing and we will continue to need donated eggs for this.
"Importantly, now that that we are moving forward towards clinical treatments, we will also need donors to donate eggs for use in treatment to prevent affected women transmitting disease to their children."
The Newcastle Egg Donation Programme is led by Dr Meenakshi Choudhary, a Consultant Gynaecologist at the Newcastle Fertility Centre, part of the Newcastle Hospitals NHS Foundation Trust and an associate lecturer at Newcastle University.
She said: "Newcastle has been at the forefront of this pioneering technology which has in a great part been due to the generosity of the women in this region. Their help has enabled the research to progress to this point where the UK is going to be able to treat women affected for the first time.
"Egg donation for mitochondrial donation treatment differs from other forms of egg donation in that the donor's nuclear genetic material will not be used for treatment."
Professor Sir Doug Turnbull, Director of the Wellcome Centre for Mitochondrial Research at Newcastle University and the NHS Highly Specialised Service for Mitochondrial Disease said: "We are delighted by today's decision as it paves the way offering mitochondrial donation as part of an NHS-funded package of care for families affected by mitochondrial DNA disease.
"Newcastle is a major referral centre for the women with mitochondrial DNA mutations in the UK and it will be hugely welcomed as it provides them reproductive choice.
"In Newcastle, we will be aiming to treat up to 25 carefully selected patients a year with the mitochondrial donation technique as a clinical risk reduction treatment.
"We will also provide long term follow up of any children born."
Dr Jane Stewart is the Head of Department at Newcastle Fertility Centre and the lead clinician for the treatments to be undertaken. She said: "We are delighted that the wealth of research undertaken is now coming to fruition. As you can imagine we have been preparing for licence application for some time and look forward to moving into the treatment phase of this important work."
Wellcome Director Dr Jeremy Farrar said: "This is a landmark day for people living with mitochondrial disease.
"For over 10 years Wellcome has supported brilliant researchers at Newcastle University pioneering mitochondrial donation. It's right there's been such a thorough process to get to this stage. Our long-term support for the science, and close co-ordination with patient groups, policy-makers and regulators have been critical in reaching today's outcome. Through our funding of the Wellcome Centre for Mitochondrial Research we look forward to continuing to support this work.
"We must recognise, though, that for some affected families this decision may have come too late. The scientific community must continue to work closely with policy and the regulatory system so future innovative, cutting-edge techniques reach patients faster."
NHS England Chief Executive, Simon Stevens, said: "The NHS has given the world medical innovations ranging from modern cataract surgery, new vaccines and hip replacements, and today we take a world-leading next step to harness ground-breaking science for the benefit of our children.
"As the country prepares for Brexit, this is another example of how the NHS both supports and benefits from our vibrant and internationally-competitive life sciences sector."
James Palmer, Clinical Director of Specialised Services at NHS England said: "Mitochondrial diseases can be devastating and life limiting as well as hugely costly to the NHS to treat. This trial will, for the first time, give women living with mitochondrial disease the option of having a baby without passing on their condition and is a shining example of how the NHS is leading the world in developing cutting-edge innovative new medical interventions."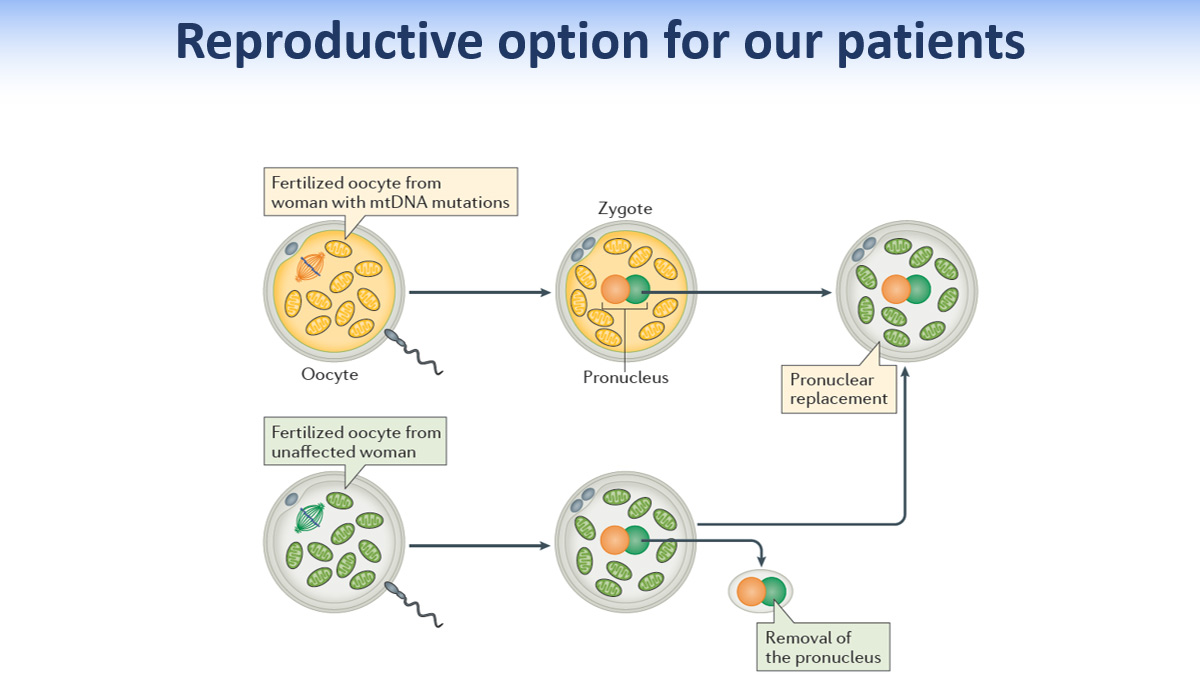 Mitochondrial disease
Mitochondrial diseases are caused by inherited mutations in the DNA contained in mitochondria – tiny structures present in every cell that generate energy.
Known as 'mitochondrial donation' the IVF technique involves replacing faulty mitochondria inherited from the mother with the healthy mitochondria of another woman.
Mitochondrial diseases are genetic conditions affecting the batteries of the cell, with around one in 4,300 affected children born every year. Symptoms include muscle weakness, blindness, deafness, seizures, learning disabilities, diabetes, heart and liver failure. There is no cure for mitochondrial DNA disease and affected children often sadly die in early infancy.
Experts at the Wellcome Centre for Mitochondrial Research at Newcastle University and the Newcastle Fertility Centre have been at the forefront of the technique.
The UK became the first country to approve laws to allow the use of the pioneering technique to reduce the risk of mitochondrial diseases, however, further scientific analysis was called for and following a thorough scientific review, the HFEA has now given final approval to the technique to be taken into the clinic.
Fact box:
Women who wish to donate eggs need to be 35 years or under
Women need to live in the North East so that medical care can be provided
Women will receive up to £750 compensation for donating eggs for treatment or research in line with HFEA recommendations.
If you would like further information about donating, please get in touch online.
Information on the donation procedure is also available on the Newcastle Fertility Centre website.
A patient's story
Couple Hannah Smith and Rob Southerd are considering using the mitochondrial donation technique to start a family in the future.
Hannah, 29, is a carrier of the condition MELAS, a form of mitochondrial diseases, and she has seen the impact the serious condition has on her mother.
MELAS is an illness that affects many of the body's systems, including the brain, nervous system and muscles.
Today Hannah, of Leicestershire, welcomed the news, saying: "I am delighted, relieved and excited at the HFEA's decision and what this means for myself and other women with mitochondrial disease.
"When I found out I was a carrier of a mitochondria disease it was devastating and came as a huge shock.
"Everyone just thinks that they can go ahead and start a family - it was a bombshell when I found out that any child I had could possibly suffer from the awful illness my mum has.
"Now Rob and I have the option to have a chance of having a child of our own free of mitochondrial disease. This is offering us real hope.
"This news is a huge relief not just for me but all families affected by mitochondrial disease."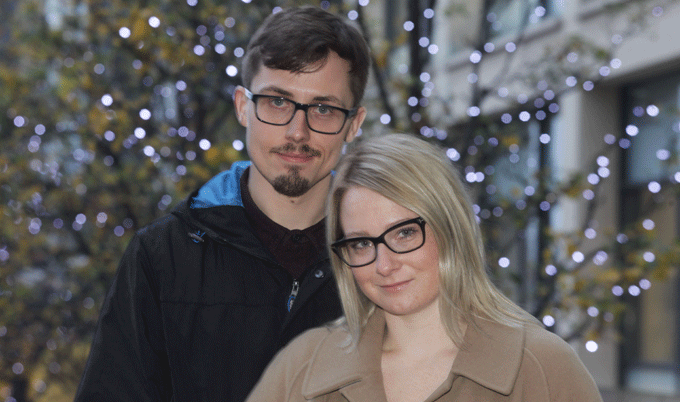 ---
Latest News