Trump inauguration: Expert comment and analysis
Published on: 20 January 2017
Our experts give their views on Trump's inauguration
Trump is not the first leader to have conflicts of interest
Dr Sara Maioli, Lecturer in Economics at Newcastle University Business School
"Donald Trump's conflicts of interest find a precedent in the former Italian Prime Minister Silvio Berlusconi. Berlusconi's empire started in real estate and expanded subsequently in (among others) advertising, publishing, news and the media industry with a monopoly of national private TV that was never really challenged by the Left since the inception of his empire building.
"Even the famous Mammí Law in 1990 was just legalising the status quo, allowing Berlusconi to keep owning his three private TV channels and forcing him only to sell his newspaper, which was 'bought' by Berlusconi's brother. The Constitutional Court obviously declared that law unconstitutional but the conflicts of interest remained in substance with Berlusconi resigning from all his executive positions and directorships but retaining the majority ownership and nominating his adult children in oversight position (something which also Trump may do).
"The economic consequences were massive for Berlusconi. While in power his personal wealth increased hugely and was estimated by Forbes magazine to have reached $12 billion by 2005, but has declined significantly since he left office, to a current net worth of $5.6 billion. But also, his businesses profited enormously while Berlusconi was PM. A study by the National Bureau of Economic Research highlighted that between 1994 and 2009 businesses seeking to curry favours with Mr Berlusconi spent more than €1 billion in advertising on his television channels. And the companies spending more in advertising were those operating in more regulated sectors, so the ones standing to gain more favours.
"Most Italians seemed not to care about these conflicts of interest, as they voted for Berlusconi three times, allowing him to be in power for nine years. There is a chance that Americans will instead care much more about these conflicts of interest and force Trump to follow a different path than Berlusconi."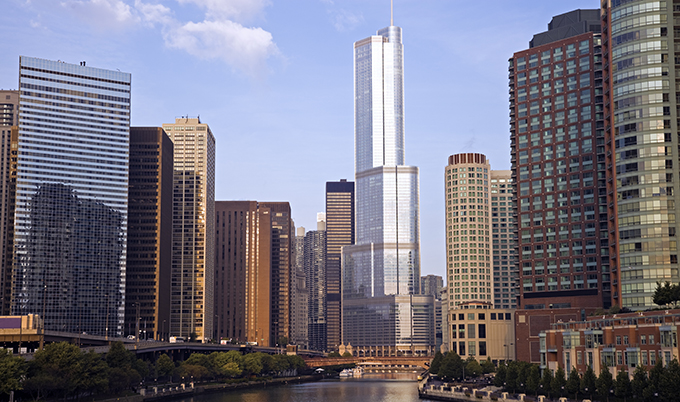 Newcastle University experts give their views on Trump's inauguration
Dr Alistair Clarke, Senior Lecturer in Politics
"American politics is seldom for the fainthearted. Donald Trump has multiplied that statement considerably since becoming a presidential candidate. A self-styled outsider, Trump ran against the wishes of a party who only reluctantly came to support him. Yet he is far from an outsider. As his unorthodox style has shown, he is used to getting what he wants through a divide and rule strategy, and a bullying and hectoring style. Yet, he did not win the popular vote, only the Electoral College.
"Americans are proud of their political institutions. They will be tested like never before under Trump. He begins with unprecedentedly low approval ratings for an incoming President. Remarkably, outgoing President Obama's approval ratings remain higher. Trump cannot be guaranteed of getting his own way in Congress, despite both Houses being controlled by the Republicans. Many conventional Republicans are aghast at Trump's approach. Tensions will abound.
"The security agencies are at loggerheads. The FBI clearly intervened in Trump's favour during the election campaign. The CIA appear to have woken up to the threat that Trump's pro-Russian attitude poses to American and Western security. Trump's recent utterances about NATO and the EU risk undoing those alliances. This would have the effect of undermining Western security, something that has long been a Russian aim.

"There is already talk of impeachment. Democrats will need the support of substantial numbers of Republicans for this to be successful. An attempt is unlikely to happen in the short term, even if some have suggested it could happen relatively early in Trump's term. To capitalise, Democrats need to begin organising now for the Mid-Terms in 2018. In all of this, the role of Vice President Pence will be crucial. He will need all his reputed skill to moderate between Trump and more established ways of doing politics.
"Famously, presidential power is the power to persuade. Trump has shown little patience or ability to cope with the many negotiations and trade-offs required to do so. Seemingly unable to put collective interests above personal or business interests, his approach has been to throw provocative statements out on Twitter and threaten rivals and critics. Whatever happens, the presidential 'Bully Pulpit' has taken on a whole new meaning under Trump."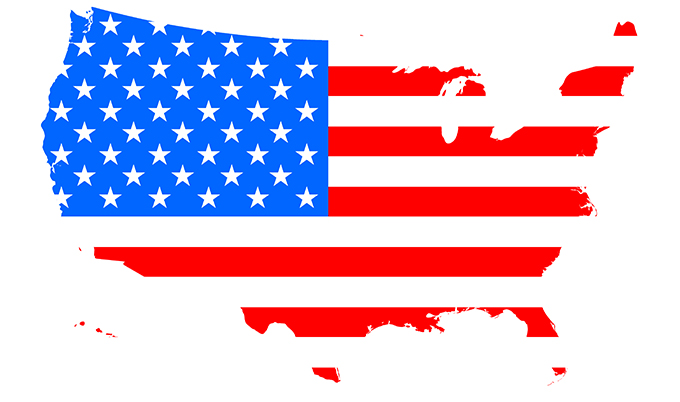 Fractiousness and division
Dr Adam Behr, Lecturer in Contemporary and Popular Music
"Donald Trump's inauguration will be partly characterised by a lack of the mass appeal, cross-cultural 'star-power' on display when Beyonce, Aretha Franklin, Yo Yo Ma and others all performed for Obama.
"But there's also a long history of stars gracing inauguration events and, beyond this, of doing so across, or outside of, party lines. Sinatra sang for Democrat Kennedy and Republican George H.W. Bush. Ray Charles was a Democrat, but played for Reagan. Jessye Norman performed for both Reagan and Bill Clinton.
"The point is that playing these events has historically been seen as a comparatively uncomplicated expression of bi-partisan patriotism – not an endorsement of a particular president per se, so much as a celebration of the office of the presidency itself and the constitutional democracy it heads.
"What differentiates the music at Trump's inauguration from those of previous presidents is not just the musicians from A-Listers like Elton John to tribute acts like the B Street Band have refused outright to play it, or backed out after initial agreement. Nor is it the stridency with which many have made such a call. It's the growing sense that this is because at Friday's event it will, much more so than with before, be difficult to set aside feelings about the man in the name of the office he will take up.
"Inaugurations aren't, in a strict sense, a key policy related date in the calendar. But they do provide a marker in the broader chain of the nation's political history – the peaceful transition of power. In this case, that's contentious and not just because Trump won the election but lost the popular vote.
"Demonstrations and objections have accompanied previous inaugurations – like those of George W. Bush (who also narrowly lost a popular vote, to Al Gore in 2000). This time, though, it's not just the election at the centre of the objections. The transition process itself – briefings unread, attacks on the press, questionable ethics procedures about Trump's business holdings – seems to suggest an incoming team that values glamour and trappings over the constitutional aspects of the office of the president.
"So it makes sense that a bi-partisan response from the musical world to the inauguration has collapsed, leaving the stage to a minority, flag-draped constituency that, like Trump, can't appeal to the cultural values of the US as a whole. If these inaugural events are an opportunity to take a reading of the broad tenor of an incoming presidency, then the signs are for fractiousness and division."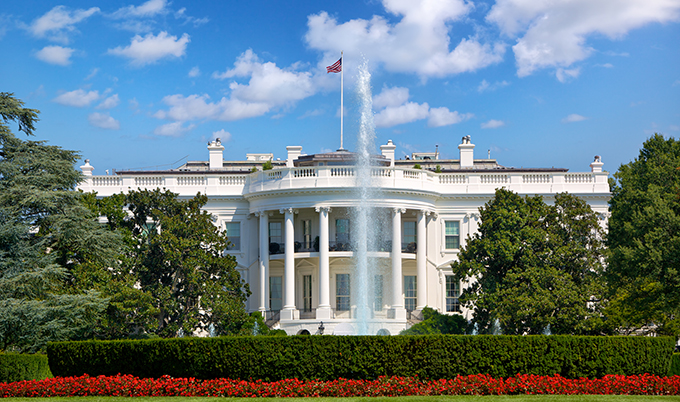 There is much about the election of Trump that is traditional
Susan-Mary Grant, Professor of American History
"Donald Trump will become America's 45th president on Friday, 20th January, 2017. He will enter the White House with an approval rating of some 40%, far below that of any other incoming president in America's history. A protest march, the Women's March on Washington, is scheduled for Saturday. So far over 200,000 people have indicated they will take part. Some 50 Democrats have announced that, in protest against Trump, they will not be attending the inaugural. One of them, Civil Rights icon John Lewis, who marched with Martin Luther King, has declared that Trump is not a legitimate president. At the Golden Globes, Oscar-winning actress Meryl Streep diplomatically did not name Trump directly, but castigated all that, in her eyes, he stood for. To many observers, it seems that the only person looking forward to Trump's election is Russian president Vladimir Putin.
"But even for his critics—perhaps especially for his critics—some solace can be found in the fact that, for all its apparent newness, there is much about the election of Trump that is traditional. Trump won the Electoral College, but lost—to the tune of about 2.9 million—the popular vote. He is not the first but in fact the fifth president since 1824 to do so. Trump has no political experience. Again, he is hardly the first in that respect. His victory was a surprise; but so was that of Harry S. Truman in 1948, and John F. Kennedy in 1960. Even the protests surrounding his inauguration are not new. Almost double the number threatening not to attend on Friday stayed away from Richard Nixon's inaugural in 1973. And Trump is accused of promoting, in radical new ways but mainly via Twitter, the politics of personality: less a case of "We, the people" than one of "Me, the Donald." But it was also in 1973 that historian Arthur Schlesinger penned The Imperial Presidency, a work driven by the fear that the executive branch had grown too powerful and operated beyond its Constitutional limits.
"Commentators on both sides of the Atlantic, in fact, increasingly hint at the parallels between Trump and Nixon; parallels that one suspects for many of them revolve around the issue of impeachment. And to a great extent, the inauguration of Trump simply reinforces the cliché that what goes around comes around. But that may be small comfort. America undoubtedly sustains damaging racial, ethnic, economic, class and gender divisions. These were not created by Trump, even if he exploited them and many fear that his administration will only exacerbate them. Nevertheless, for those concerned about the future after Friday, some much-needed perspective might be gleaned by recalling what New England minister and ardent abolitionist Theodore Parker said in 1852, and Civil Rights leader Martin Luther King repeated over a century later in 1967. "I do not pretend to understand the moral universe, the arc is a long one," Parker admitted, but "I am sure it bends toward justice. Things refuse to be mismanaged long."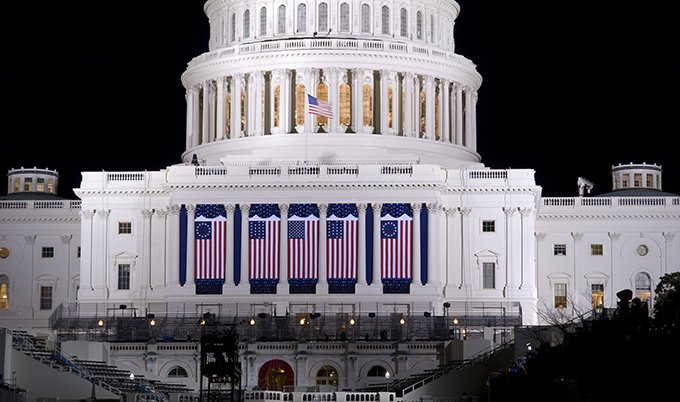 Invisible Trump voters
Joshua Jowitt, Teaching Fellow at Newcastle Law School
"The day that (almost) nobody predicted is finally upon us; after a campaign that most commentators presumed would make him unelectable, Donald J Trump, reality TV star and property mogul, is to be inaugurated as the 45th President of the United States.
"Having just returned to Newcastle following three weeks of travelling across the US, the most notable thing about this historic event was that nobody seemed to be talking about it. Across the country – from Boston to Vegas, Orange County to Utah and from Oklahoma to the Appalachians of North Carolina – the topic appeared to be completely taboo. Many a car retained its 'Feel the Bern' bumper sticker, but the invisible Trump voters were again just that – invisible.
"For the observer, this could appear to be the beauty inherent in American democracy. Despite the trauma felt by many at his election, the disappointment, the apparent regression to populism, the majority of Americans are determined to carry on as normal. There will yet again be a peaceful and orderly transfer of power in faraway Washington, proving that the world's greatest democracy will continue to function as it has done since the Boston Tea Party.
"Yet for those looking for rebellion, for resistance and a push back – it is most certainly there if you look for it. Following a bizarre Twitter spat between Trump and Georgia Congressman and Civil Rights era icon John Lewis, the number of House Democrats boycotting the inauguration has risen to almost fifty. Trump's cabinet nominees are being savaged in their Senate confirmation hearings - Senator Elizabeth Warren's mauling of Education nominee Betsy DeVos was particularly notable for its brutality. At least one woman whose accusations of sexual assault against Trump were denied by his campaign is now suing him for defamation. The pressure already seems to be mounting on the President Elect, and Ladbrokes are now offering evens on Trump being impeached or resigning before the conclusion of his first term.
"Yet how likely is this to happen? I remember the words of a barman in the small town of Norman, Oklahoma, who was all too willing to talk politics with the strange Brit who was passing through his part of the world. Did he think an attempt to impeach Trump would be made? His answer: "Of course not – making Mike Pence his Veep was the smartest move he ever made. Who would want to get rid of Trump if that is the alternative?"
---
Latest News