Third time lucky for Newcastle poet
Published on: 17 January 2017
Jacob Polley has won the 2016 TS Eliot Prize for poetry, joining a prestigious line up which includes Ted Hughes, Seamus Heaney and Carol Ann Duffy.
'A firework of a book'
Jackself, a series of semi-autobiographical poems inspired by memories of growing up in Cumbria, was described as "a firework of a book" by Ruth Padel, chair of judges.

Jacob, Senior Lecturer in Creative Writing, beat off stiff competition from nine other nominees to secure the coveted £20,000 prize.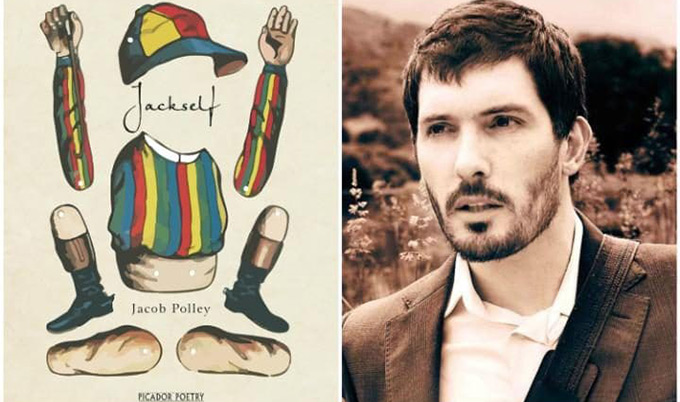 Extraordinary success
"I am over the moon!" said Jacob. "I'm still so shocked that it's difficult to say what it means, but I'm humbled and delighted, and hope it pushes the book out to meet more people who will enjoy it and for whom it will mean something.

"I'm proud that this win adds to the extraordinary success of the poets who teach in the School of English, Literature and Linguistics at Newcastle or are connected to the School – it's quite a constellation."

It is his third collection to be included on the shortlist and draws on English myths and folklore, telling the story of childhood in rural Cumbria through famous mythical Jacks.

Newcastle University also boasts another TS Eliot prize winner on its staff. In 2007, Professor Sean O'Brien won top honours for The Drowned Book.
Drawing on English myths and folklore
Fellow poet Professor O'Brien said: "Drawing on deep roots in the Reiver country of the Anglo-Scottish border, Jackself, Jacob Polley's fourth book of poems, is the mythic autobiography of the multiple 'Jacks' of folklore, proverb and poetry - Jackdaw, Jack Frost, Jack O'Lantern and the rest.

"The result is urgent, alarming, funny, breathtaking; a work of impeccable craftsmanship. The TS Eliot Prize, the country's most significant poetry award, is due recognition for one of the finest poets now at work."

Jacob, who was born in Carlisle, has published four collections of poetry and also a novel, Talk of the Town, which won the 2010 Somerset Maughan Award. He was first shortlisted for the Prize with his debut collection The Brink in 2003, and then again with The Havocs in 2012.

The TS Eliot Prize was established in 1993 by Valerie Eliot, the Nobel Prize-winning poet's widow.




---
Latest News