Open source, open data, Open Lab
Published on: 6 February 2017
Open source sensors developed at Newcastle University's Open Lab are behind the largest study of physical activity ever conducted.
Biobanks are becoming an increasingly important tool in medical research, offering an opportunity to study human health on a massive scale.
Since 2007, UK Biobank has collected data about the genetic and biological information of half a million volunteers. They provided blood, urine and saliva samples and detailed information about their health, so that researchers can investigate possible genetic links to major illnesses such as cancer, heart disease and diabetes.
Now UK Biobank has expanded to collect data in other areas as well, including diet, bone structure and physical activity. To measure activity, UK Biobank uses sensors, worn on the wrist for a week, that measure the movements of participants. These sensors were designed by Open Lab.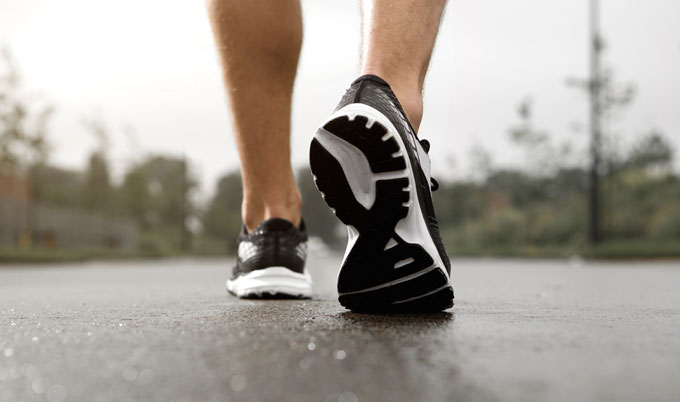 Biggest physical activity study in history
This has been the biggest physical activity study in history. Almost 104,000 people wore the sensors, contributing a total of 2,000 years' worth of movement data. This data can be used to investigate the impact of physical activity on health. Previous studies relied on self-reporting by participants, but Biobank's new physical activity dataset offers much more accurate information.
"Large-scale studies are required to reliably understand the causes and consequences of disease," said Dr Aiden Doherty from the University of Oxford. "UK Biobank's combination of activity, imaging, genetics, and clinical databases, will soon help us better understand physical activity and its health consequences."
The study used AX3 acceleration sensors that were designed in Open Lab and manufactured by Axivity Ltd, a Newcastle University spin-out.
"It's actually a relatively simple device, in many ways just like your average wearable fitness tracker but with the capability to store the raw unprocessed data on the device," explained Professor Patrick Olivier, who leads Open Lab, part of Newcastle University's School of Computing Science.
"However, key to the success of this project was the low cost of the device, compared to commercially available alternatives, and that we were able to adapt the device programming interface to UK Biobank's central database of participant contact information so that the right device was sent to the right person, allowing us to link it to the other data they provided on their behaviour and health."
Open data
Open Lab is part of Newcastle University's world-leading School of Computing Science which will soon move to the £60m Urban Sciences Building on Science Central.
Open Lab also helped to analyse the data collected by the sensors. The Biobank data will be available for use by researchers around the world, as Dr Tim Peakman, Deputy Chief Executive Officer for UK Biobank, explained.
"A huge amount of work has gone into reaching this milestone," he said. "Including setting up and sending out thousands of devices, retrieving and downloading their data and checking its integrity, and addressing the many challenges of processing this data, which is now available for other researchers to request by making an application to the UK Biobank team."
Not only is the data open to other researchers, but the sensors themselves are open source, meaning that other studies could exactly replicate the design.
Professor Nick Wareham, Director of the MRC Epidemiology Unit, said: "UK Biobank has redefined what is possible in the field of physical activity epidemiology; it is truly a game changer, effectively dispelling the myth that objective monitoring cannot be done at this very large scale.
"This development not only makes it possible to robustly examine associations and interactions between activity, diseases, environmental factors and genetics, it also paves the way for stronger surveillance systems of physical activity at the global level."
The project involved researchers from Newcastle University, the University of Cambridge, University of Oxford, University of Salford, and University of London, as well as UK Biobank. Development of the AX3 sensor was supported by funding from the Research Councils UK Digital Economy theme.
Reference: Large Scale Population Assessment of Physical Activity Using Wrist Worn Accelerometers: The UK Biobank Study. http://dx.doi.org/10.1371/journal.pone.0169649
---
Latest News