Green technologies key to mineral resources
Published on: 21 March 2017
Better incentives to recycle metals could help combat global mineral depletion, says new study.
Slow adoption of green technologies
With the global population due to reach 8.5 billion by 2030, an international team of researchers from five continents has made a series of recommendations to help prevent global mineral resource demand from outstripping future supply.
Among the researchers looking for a more sustainable mineral supply framework was Dr Natalia Yakovleva, Senior Lecturer in International Business Strategy at Newcastle University London.
In a recent peer-reviewed article in the journal Nature, the researchers say further resource governance and incentives to encourage the recycling of metals is needed to combat global mineral depletion. Slow adoption of green technologies is of particular concern.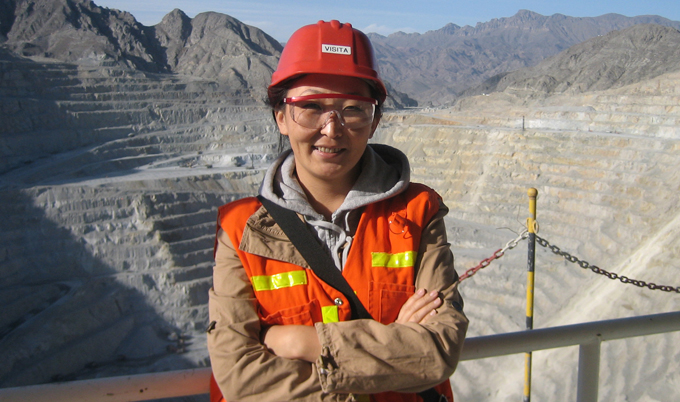 Call to action
Dr Yakovleva said: "The continued depletion of mineral resources has implications for future shortages, market volatility and security of various industries that are dependent on the use of mineral resources."
A key recommendation from the International Union of Geological Sciences funded project was to develop incentives for recycling metals and supporting mineral exploration, along with global governance frameworks and promotion of knowledge exchange in geological sciences.
"Markets are not always incentivised to invest into research, due to high costs of exploration, poor market conditions and discouraging socio-political situations," added Dr Yakovleva. "Coordinated efforts are required to support mineral exploration globally and invest into new mineral extraction technologies.
"Mineral supply also requires further efforts to improve governance of socio-economic and political parties affected by mineral resource exploitation."
The harsh alternative
If the rate of recycling is not improved by the time metal production peaks, the supply of metals and minerals will continue to decline. "This will lead to supply crises threatening downstream industries such as heavy industries, infrastructure, transport, energy, agriculture and food production," said Dr Yakovleva.
About Dr. Yakovleva
Dr Yakovleva specialises in research on sustainable and responsible business. She has developed expertise in the field of corporate social responsibility and corporate-community relations, especially in the extractive industries. She has also conducted research on management of social and environmental implications of small- and large-scale mining in Argentina, Ghana and Russia.


---
Latest News