Newcastle awarded world's first mitochondrial licence
Published on: 16 March 2017
Newcastle has been granted the first licence to offer a fertility treatment to mothers affected by mitochondrial disease.
The Human Fertilisation and Embryology Authority (HEFA) has granted a treatment licence to the Newcastle Fertility Centre, part of the Newcastle Hospitals NHS Foundation Trust. This allows a variation to the current clinical licence so that pro-nuclear transfer can be offered to reduce the risk of mothers transferring mitochondrial disease.
From later this year, women will receive this treatment as an NHS service at the Newcastle Fertility Centre and the NHS Highly Specialised Service for Mitochondrial Disease. This licence is for the centre and each separate patient will have to get approval for the procedure.

Mary Herbert, Professor of Reproductive Biology, Newcastle Fertility Centre and Newcastle University said: "The team here at Newcastle Fertility Centre is delighted with the HFEA's decision to grant our clinic a licence to offer treatments to prevent transmission of mitochondrial DNA disease.
"Many years of research have led to the development of pronuclear transfer as a treatment to reduce the risk of mothers transmitting disease to their children.
"It's a great testament to the regulatory system here in the UK that research innovation can be applied in treatment to help families affected by these devastating diseases."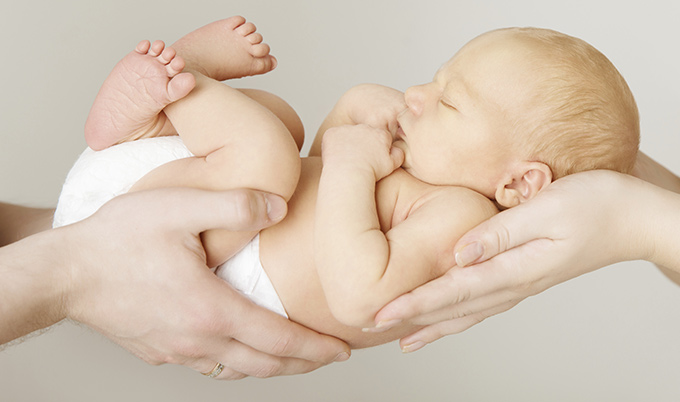 Egg donation
The Newcastle team aim to offer treatment for up to 25 women a year affected by mitochondrial disease.
The Newcastle Fertility Centre is looking for healthy women who are up to 35 years old to consider donating their eggs to help this cause.
Donors need to be living in the North East region as they will be required to attend a few clinics for close monitoring.

Professor Sir Doug Turnbull, Director of the Wellcome Centre for Mitochondrial research at Newcastle University said: "I am delighted for patients as this will allow women with mitochondria DNA mutations the opportunity for more reproductive choice.
"Mitochondria diseases can be devastating for families affected and this is a momentous day for patients who have tirelessly campaigned for this decision."
The Newcastle Egg Donation Programme is led by Dr Meenakshi Choudhary, a Consultant Gynaecologist at the Newcastle Fertility Centre, part of the Newcastle Hospitals NHS Foundation Trust and an associate lecturer at Newcastle University.

She said: "This announcement gives a hope and silver lining as we all strive together to help these women," she said. "Women of the north east who donated their eggs for the pre-clinical research deserve a special mention, without whom we would not have been able to see it reach this milestone.

"Moving forward, we urge women who are considering donating their eggs for mitochondrial donation treatments to get in touch with us for further information and counseling.

"We are optimistic of working collaboratively to be able to lead this successfully to fruition."
At the forefront
Mitochondrial diseases are caused by inherited mutations in the DNA contained in mitochondria – tiny structures present in every cell that generate energy.
Known as 'mitochondrial donation' the IVF technique involves replacing faulty mitochondria inherited from the mother with the healthy mitochondria of another woman.
Mitochondrial diseases are genetic conditions affecting the batteries of the cell, with around one in 4,300 affected children born every year. Symptoms include muscle weakness, blindness, deafness, seizures, learning disabilities, diabetes, heart and liver failure. There is no cure for mitochondrial DNA disease and affected children often sadly die in early infancy.
Experts at the Wellcome Centre for Mitochondrial Research at Newcastle University and the Newcastle Fertility Centre have been at the forefront of the technique.
The UK became the first country to approve laws to allow the use of the pioneering technique to reduce the risk of mitochondrial diseases, however, further scientific analysis was called for and following a thorough scientific review, the HFEA has now given final approval to the technique to be taken into the clinic.
---
Latest News