Response to Article 50
Published on: 29 March 2017
Professor Tony Stevenson, Deputy Vice-Chancellor, responds to Article 50.
Professor Tony Stevenson was part of a House of Commons Education Select Committee oral evidence session in Newcastle on March 9 as part of the inquiry into the impact of Brexit on Higher Education.
"With Article 50 now triggered, it's even more important we have clear guidelines to help us plan for the future," he said. "The UK research community needs, as a minimum, a guarantee of the same level of funding we currently receive from the EU, which for us last year was £14.2 million.
"But it's not just about the money – EU funding enables us to attract excellent staff to the region and develop strong research collaborations across Europe which transcends national boundaries.
"This is also a time to make it not only clearer, but also easier, for our EU staff to make plans going forward. There is currently too much uncertainty and red-tape around their options. If they leave, they take years of experience and expertise along with them.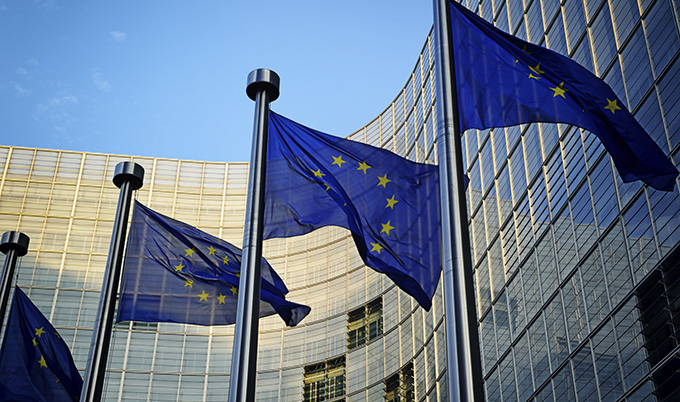 Education transcends borders
"We support and value the contribution of all our staff and students. The University is unswerving in its commitment to a continuation of substantial numbers of European and international staff and students in our academic community.
"We know that the EU Referendum decision has caused great uncertainty so we have set up a financial support package to help staff and their dependents to secure the right to permanently live and work in the UK. For those of our staff members who wish to follow this route, the University will make available an interest-free loan to cover the cost.
"The scheme can assist with costs associated with applying for British Citizenship, Permanent Residency (for EEA citizens) or Indefinite Leave to Remain (for other visa nationals). There is no time limit restriction on when people can apply for the loan and the fund is fully flexible in terms of covering personal costs to help fund applications for staff and their family up to the value of £10k. The University will also cover the application fee for Permanent Residency.
Reassurance to EU students
"We already know EU students are concerned about what will happen now and if we are to continue to be a global player in higher education, the Government needs to make sure our universities remain accessible and attractive places to study for everyone.
"One of the primary roles of a university is to produce globally-minded graduates who are ready to enter an increasingly international workforce. With this in mind, we need continued commitment to the Erasmus+ programme now, as the first students to feel the impact of Brexit will be enrolling this September.
"Erasmus+ has brought enormous benefits for Newcastle and many other UK universities in terms of cultural exchanges, diversity and internationalization."
See: Newcastle University – EU facts and figures (PDF).
---
Latest News