Funding awarded for cities and infrastructure research
Published on: 2 March 2017
Newcastle University is being given funding to develop innovative solutions to ensure the long-term resilience of the UK's urban infrastructure.
The research is taking place as part of the UK Collaboratorium for Research on Cities and Infrastructure (UKCRIC) – a network of 14 universities and partner organisations working together to better understand and address the challenges that face the essential networks and services our cities depend on.
With inadequate infrastructure estimated to cost the UK £2 million a day, UKCRIC will allow academia, industry, Government and end users to collaborate to develop new technologies, processes and materials with which to upgrade infrastructure and reduce its cost to the nation.
The Engineering and Physical Sciences Research Council (EPSRC) has supported the establishment of UKCRIC with an investment of £125 million, and in total more than £216.6 million is being invested in the new facilities by EPSRC and partner organisations.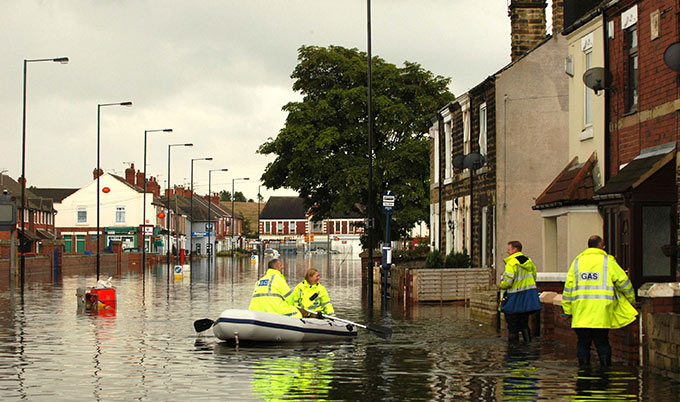 Urban water research facility
Newcastle University will receive more than £10 million as part of UKCRIC. This will be used to establish the National Urban Water Infrastructure Laboratory, a dedicated facility that will undertake research into urban flood management to develop and test new approaches to managing the impact of extreme weather events. By linking these approaches with new 'smart' technologies they can then be integrated with other urban infrastructure to improve the resilience of road, rail and water networks.
Professor Richard Dawson, Chair of Earth Systems Engineering, Newcastle University, said: "The weather can have multiple, and sometimes unforeseen, effects on infrastructure, with even small-scale events causing disruption to transport and other services. We urgently need to adapt our cities to reduce the risk to infrastructure but there's currently a limited understanding of the many and complex relationships between the built and natural environments in our cities and how we interact with them.
Funding from UKCRIC is also being used to develop an Electric Vehicle Filling Station Research Facility at Science Central. This is one of the UK's first EV rapid charge stations that will allow cars to be re-charged in as little as 20 minutes. This will be linked to the Energy Storage Test Bed and Smart Grid laboratory at the University's £20m National Centre for Energy Systems Integration (CESI) to tackle the engineering challenges of integrating energy and transport systems in cities.
Internationally unique facility
UKCRIC will be based at the new Urban Sciences Building at Science Central, and also support the Newcastle Urban Observatory. This is built around a city-wide network of sensors to capture the complex interactions between people, the environment and systems throughout the city and is the largest set of publically available real-time urban data in the UK.
Professor Dawson adds "Collectively these UKCRIC investments will create an internationally unique facility that will give us a detailed, holistic picture of the relationships between the infrastructure in our city and the pressures put on it by people and the environment. In the long-run, this will help us make more informed decisions about how best to manage our cities and their infrastructure for future generations."
EPSRC's Chief Executive, Professor Philip Nelson, said:"Upgrading the UK's infrastructure is a key priority and will help to deliver prosperity for the nation.
"UKCRIC provides a unique opportunity for universities to coordinate on best practice, share data and lessons learned, as well as providing a focus for industrial engagement. It will help to develop a commercial resource with a considerable export potential.
"The research undertaken at these new facilities will help us to understand how we can make the nation's infrastructure more resilient to extreme events and more adaptable to changing circumstances, and how it can provide services that are more affordable, accessible and useable for the whole population."
---
Latest News