Best university employability strategy
Industry recognition for employability and enterprise at University
Published on: 3 April 2017
Newcastle University has won the award for 'Best university employability strategy' at this year's TARGETjobs National Graduate Recruitment Awards.
Newcastle University was recognised for the support it offers to students, helping them to achieve their potential when searching and applying for graduate roles and transitioning to employment. The University was also praised for providing guidance, training, resources and opportunities to help students and graduates grow their ideas into businesses ventures.
The judges highlighted the Careers Service policy that enables any undergraduate student, on any course, to undertake a formal 9-12 month placement year. This policy has extended the offer of a placement year beyond those who already take year-long placements, whilst also adding to a wide range of work experience opportunities.
Newcastle University Careers Service supports over 400 students each year to take credit-bearing work experience modules. The Newcastle Work Experience Scheme offers more than 200 students paid short term placements across the region and the University's on-campus recruitment agency JobsOnCampus.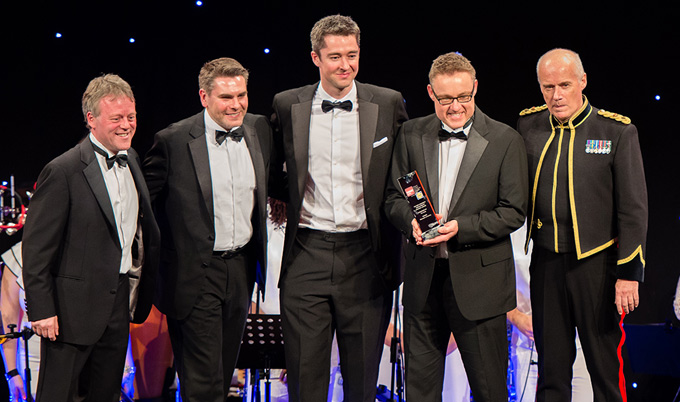 Preparing students for their future
Marc Lintern, Director of Newcastle University Careers Service, said: "Winning this award is recognition of a huge amount of work which has gone into the development of our Employability and Enterprise Strategy by staff from across the University. It demonstrates our commitment to preparing our students for their future.
"We are grateful for this support, and for the insight which colleagues have offered, which we believe will help our students fulfil their career ambitions".
The award was presented at the TARGETjobs National Graduate Recruitment Awards, the largest early talent recruitment event in the UK. Hosted by Julian Clary, the ceremony was attended by over 1,000 guests from the world of early talent recruitment, including graduate recruiters from the most prominent businesses in the UK.
Comments from the student panel included: "Newcastle have a very clear approach to employability that stretches across the institution with very clear support and drive from university management.
"The university has introduced a policy to increase placements across all courses recognising the importance of work experience to employers. Employability runs throughout the entire university experience for students."
Newcastle University graduates are among the most employable in the country, with 94% of its students in a job or further training within six months of graduating.
---
Latest News