Newcastle University rises up league table
Published on: 26 April 2017
Newcastle University has risen for the second consecutive year in The Complete University Guide League table.
Climbing two places to be ranked 23rd in the country - joint with Edinburgh - Newcastle is ranked in the top ten for 18 subjects and is ranked first for Art and Design and Communication and Media Studies.
Covering 70 subjects, Newcastle features in 40 subject tables, ranking among the best in the UK for subjects such as Agriculture, Dentistry and Architecture.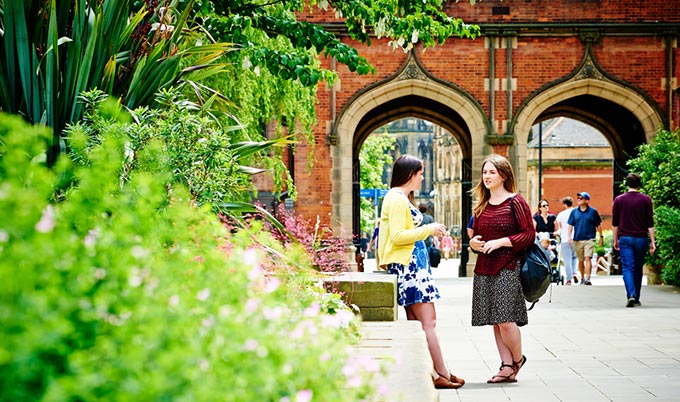 Rising up the rankings
Professor Suzanne Cholerton, Pro-Vice-Chancellor for Learning and Teaching, Newcastle University, said:
"We are delighted that the University has risen in the ranking of this influential guide and continues to be highly rated.

"The University makes the top 10 for 18 subjects and is ranked first for Art and Design, and Communication and Media Studies. This is a great achievement and is testament to the hard work and dedication of our staff and students.
"Our increase in ranking reflects our key focus on delivering the best possible environment for learning, teaching and research."
North East above the average
For the North East as a region, the mean scores for Entry Standards, Student-Staff Ratio, Facilities Spend, Good Honours (percentage of graduates awarded a 1st or 2:1) and Graduate Prospects are all better than the average in both England and the UK as a whole.
Dr Bernard Kingston, Chairman of TheCompleteUniversityGuide.co.uk, said: "It is ten years since TheCompleteUniversityGuide.co.uk launched its online university league tables, and they have proved their accuracy, independence and robustness over the decade.
"This year there is a considerable degree of stability at the upper end of the league table, as in the past. This stability, while it may not attract the headlines, demonstrates that the rankings fulfil our principal objective – to provide credible and freely accessible information for individuals seeking a university place.
"The Government has said that applicants need access to robust, timely and objective information, based on criteria that are straightforward and easily understood.
---
Latest News