Top contemporary poets line up for festival
Published on: 20 April 2017
Exciting collaborations between poets and performers will be music to the ears of visitors to the third Newcastle Poetry Festival.
World's best poets
The annual celebration of poetry will feature readings from acclaimed poets, discussions, workshops, films and performances.

The festival, which has expanded from three-days to five-days this year, will also have its own app which will play poems for listeners as they move between different city centre locations.

Professor Linda Anderson, Director of the Newcastle Centre for the Literary Arts (NCLA) which organises the festival said: "The line-up for this year's festival is absolutely fantastic. We've got some of the world's best poets taking part and I can't wait to hear them read and talk about their work.

"What will be really interesting will be hearing the poetry and music collaborations. This promises to give us a whole new perspective on poetry and performance."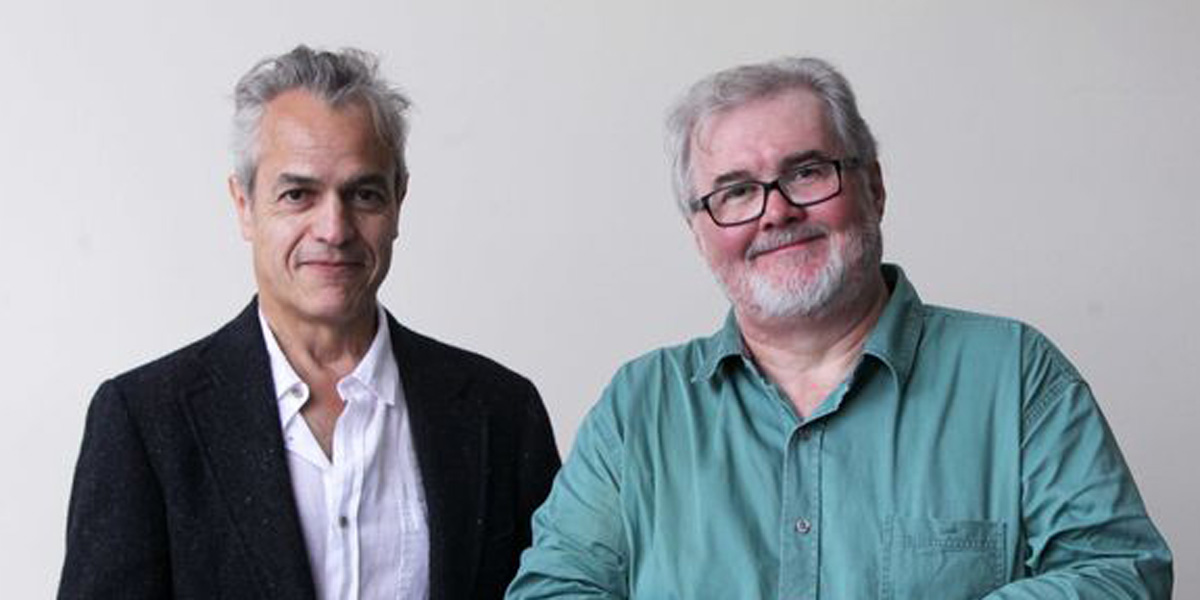 Poetry and music
On Wednesday 10th May, the Sage Gateshead will host an evening of poetry and music. Scottish Makar, award-winning writer and Newcastle University Professor of Creative Writing, Jackie Kay, has teamed up with well-known folk musician and Newcastle University music lecturer, Kathryn Tickell. They have created Margaret's Moon, a piece based on poems from Jackie's new collection, Bantam, about three generations of her family, whose lives and the poems they inspired cross many different borders.

Jackself, the TS Elliot award-winning collection by Jacob Polley, Senior Lecturer in Creative Writing at Newcastle University, will be given a musical dimension by John Alder. The pair will perform part of their collaborative musical setting of the book. Jackself is an exploration of English folklore and of the innocence of childhood lost in the darker corners of Reiver country.

The evening will begin with 'Poems as Songs' with Northern Sinfonia. The first piece Notes from the Underground, is a collaboration originally commissioned for the Durham Book Festival between poet Sean O'Brien, Professor of Creative Writing at Newcastle University and Agustín Fernández, Professor of Composition at Newcastle University. The songs are inspired by W.H. Auden's fascination with North Pennines and the mining industry there. It will be followed by an orchestral setting of the song cycle 'Les Roses' based on poems by Jo Shapcott and music by Peter Wiegold.
Steps in time
The festival begins on Tuesday 9 May with the Northern Poetry Symposium at Sage Gateshead. Highlights from the rest of the Festival, which continues after 10th May at Northern Stage, including the announcement of the winner of the Basil Bunting Poetry Award 2017, discussions on the role of poetry in the current political landscape and readings by poets, including Alice Oswald, author of recent prize-winning collection, Falling Awake.

Renowned poets Jericho Brown and Patricia Smith from USA, making a rare appearance in UK, will close the festival, reading with Carolyn Forché, who is making a very welcome return to Newcastle.

Visitors will be able to hear poetry as they explore Newcastle with a new app, Steps in Time, developed especially for the event. Sixteen locally based poets have written responses to locations in the city.
Professor Anderson said: "We are really excited about the app. A different poem will play at different locations, for example Central Station or The Civic Centre. We think this will be a really exciting way to tour Newcastle for those who are visiting the city for the poetry festival and give people already from the area, a new perspective on places they see very day."
The Newcastle Poetry Festival takes place from Tuesday 9 May until Saturday 13 May.
---
Latest News