Last chance to have your say about live music
Published on: 17 May 2017
Time is running out for audiences, musicians, venues and promoters to have a say about live music, as researchers try to build the most accurate picture possible of live music in the UK.
Helping live music flourish
Working with colleagues at Edinburgh and Glasgow universities, researchers at Newcastle University are gathering data about live music through the UK Live Music Census so that they can better understand what can be done to help it flourish.
Surveys for musicians, promoters, venues and audiences members will help to provide valuable data to inform policy.
Launched earlier this year, the NewcastleGateshead Live Music Census is part of a wider project – the world's first attempt to map live music activity across an entire country.
The research team hope that with enough data, the UK Live Music Census will help measure live music's cultural and economic value, discover what challenges the industry is facing, and inform policy to help it flourish.
Dr Adam Behr, Lecturer in Contemporary and Popular Music in Newcastle University's School of Arts and Cultures is part of the project team. He said: "Live music appears to be under threat across the UK, so the better it is understood, the more can be done to help to protect it.
"Newcastle hosts big name acts at the Metro Arena and O2 Academy, while the many pubs and smaller venues and clubs offer a wide variety of live music. However, what state is live music in today more broadly? Does Newcastle still have a healthy live music scene?
"It might be the case, for example, that if you're a musician, perhaps you think that parking is a pain, that the venues aren't varied enough, or that live music doesn't pay. Or as a venue or promoter, perhaps you've been having issues with property developers or noise controls, or perhaps it's simply getting more difficult to get people through the door.
"Whatever your views, we want to hear from you."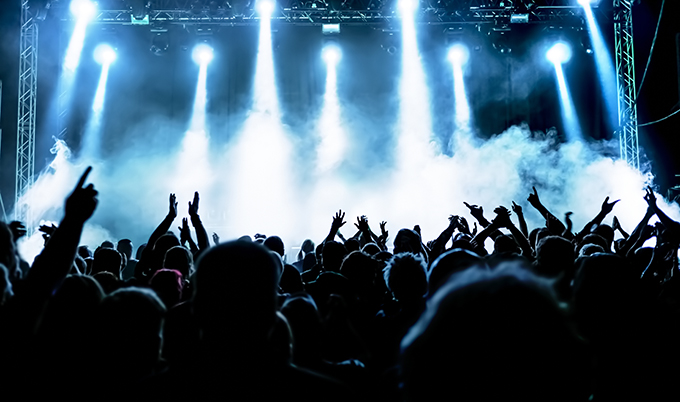 Music in the city
The census was launched on 9 March, when volunteers took to the live music venues of Newcastle and Gateshead to collect data about the gigs and concerts taking place around the city, and about the audiences who were out and about over that 24 hour period. They found a great diversity of music, from the songs of Otis Redding at the SAGE to the Gerry Richardson Quartet at the Jazz Café, from indie rock at the Cluny to James Arthur at the O2 Academy, and from a Battle of the Bands at Trillians to a buskers night at the Bay Horse.
The census is being led by academics from the University of Edinburgh's Reid School of Music – part of Edinburgh College of Art – in collaboration with Newcastle University's International Centre for Music Studies and the University of Glasgow's School of Culture and Creative Arts. The project is in partnership with the Musicians' Union, Music Venue Trust and UK Music, and is funded by the Arts and Humanities Research Council.
Two years ago the project team ran a pilot live music census in Edinburgh. Its findings were used to inform the city council's decision to change its policies about noise levels to the benefit of performers.
The online survey is open until 31 May and six lucky respondents will win an iPad or festival and concert tickets. (T&Cs apply.)
---
Latest News