A new show explores the interplay of global and local in our cities
Published on: 15 May 2017
The Assignment takes you on a journey into your city, where you will uncover stories from just around the corner and from the other side of the world.
Humans aren't built to live in cities. We've had to adapt to cope with the complexity and distractions that cities hold for us by filtering out the information we don't need. This filtering enables us to cope with what's going on around us, but what could this be stopping us from seeing?
In The Assignment, Joao - an enigmatic resident of Rio - will guide audiences out into their own cities. Joao tells stories from Rio de Janeiro and asks you to look again at your own city - at the buildings, streets, infrastructure, but above all at the people who ultimately make your city.
This month Cap-a-Pie is holding several test shows in Newcastle and Sheffield to gain audience feedback. Taking place at 5.30pm on Tuesday 16 May at Northern Stage, the show is about the global and the local, and how they come together in cities. Cap-a-Pie has been working with researcher Dr Matt Davies at Newcastle University to make the show. Matt's been looking at how spectacular global events like the Olympics and The World Cup have affected the local experiences of people living in Rio de Janeiro.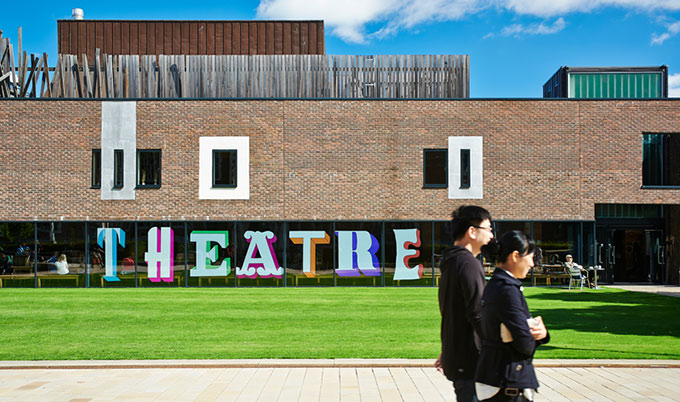 Seeing your city with new eyes
Drawing on Dr Davies' research, The Assignment guides you out into your city to see it with new eyes. Through this playful, fun and intimate show, you will go on an adventure to find the invisible forces from all over the globe that affect your life, and how you live within your city.
Katy Vanden, Cap-a-Pie Producer, said: "We are really pleased to be working with Dr Matt Davies to make a new piece of theatre about his research into cities. When we first met Matt we found his ways of looking at cities fascinating and really wanted to share his eye opening stories with audiences. Cap-a-Pie works with lots of different people to make theatre, from academic researchers to school children.
"This show is a really exciting opportunity for us to try out some new ways of working and experiment. We hope audiences enjoy what we've made so far and can help us develop the show in the future."
The Assignment is a self-directed show that involves audience members travelling around their city alone. If you have them, please bring your headphones. If not, we can provide some for you. Booking is essential as places are limited.
Running time: 90 mins including post show discussion and feedback session with refreshments.
5.30pm, 16 May at Northern Stage, Newcastle. Book by emailing katy@cap-a-pie.co.uk
---
Latest News