Inspiring the chemists of the future
Published on: 15 June 2017
Twenty teams of budding chemists from schools across the North-East took part in the Salter's Festival of Chemistry at Newcastle University this week.
The one-day event for 12-13 year olds is organised in collaboration with the Royal Society of Chemistry and is designed to give the students a deeper understanding of the subject and enthuse them to consider a future in science.
During the morning, 20 teams of four took part in 'The Salters' Challenge – Who is the Prime Suspect?', a forensic-style activity that requires the participants to use their analytical chemical skills to solve a crime.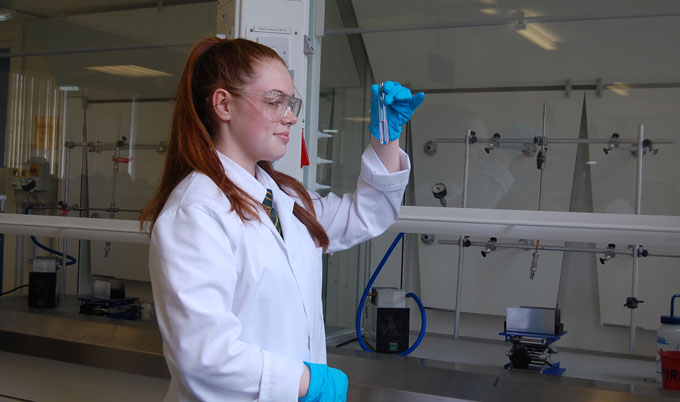 A future in science
Hannah Hyslop, 13, from St Wilfrid's RC College, said:
"It was a really interesting day and a fun way to learn about Chemistry. This festival helps us to think about what we want to do next."
During the afternoon session the teams were asked to produce six different coloured solutions from hydrochloric acid and sodium hydroxide.
Josh Watson, 13, from St Thomas More School explained:
"It is an opportunity to take part in different challenges in a real laboratory. What's great is it's different from what we do at school. I definitely want to do Chemistry in the future."
A taste for university life
The Salters' Festival of Chemistry is an initiative led by the Salters' Institute to help promote a love of chemistry and related sciences amongst young people.
Laura Seamons, Program coordinator from Salters, said:
"We have been working with Newcastle University for a number of years. It is fantastic that the University supports our initiative. We think it is important students can come here and have this inspiring day and see university life and the facilities here at Newcastle."
The annual festival at Newcastle University is one of around 50 held across the country.
Newcastle University's Dr Peter Hoare, who leads the Newcastle event, adds:
"It is a real aspiration-raising event to spend a day at the university and really get a feel for what it's like to study here.
"It is all about studying science and what university life is like as well as getting them thinking about a career in science and realising it's something they can do and is achievable."
During the last 16 years over 44,000 students have experienced the fun of practical chemistry through the Salters' Festivals of Chemistry.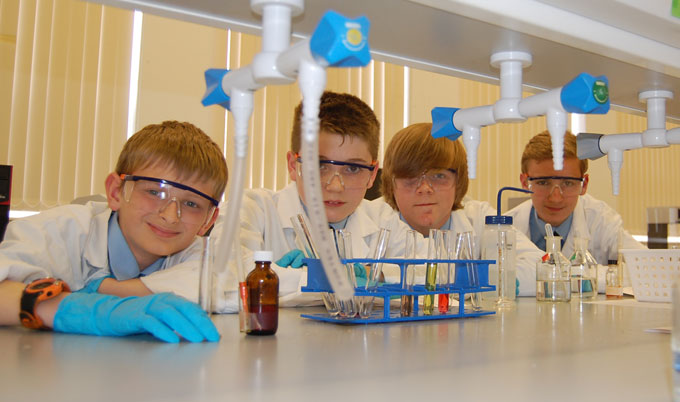 ---
Latest News