Fine Art degree show 2017
Celebrating the next generation of artists
Published on: 1 June 2017
Work by some of the country's most talented young artists goes on display this week as the Newcastle University Fine Art degree show gets underway.
Number one
The show is the culmination of four years of studying and artistic practice by students. It covers many forms of artistic expression, with a diverse range of paintings, sculpture, digital media, video installations, print and performance art. The wide-ranging exhibition covers themes including asylum seekers, environmental concerns, cultural and personal identity and gravity.
The standard will be high. The Fine Art Department is rated number one in the country by the Sunday Times University Guide 2017 and competition for places on the course is fierce.
For the second time, the show will be held in both the Fine Art Department and the Great North Museum: Hancock, while the Hatton Gallery undergoes a multi-million pound renovation.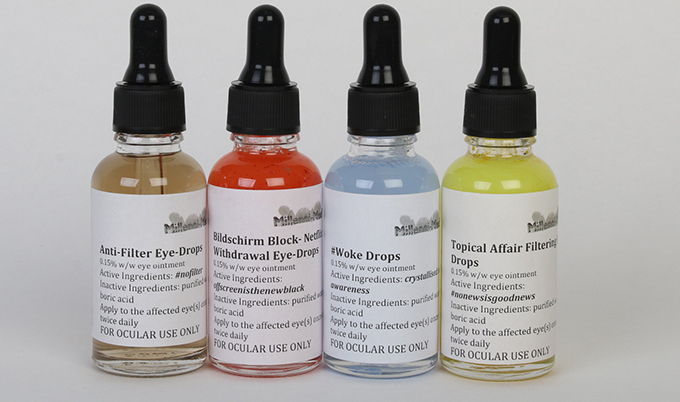 Fantastic reputation
Performance artist Jayne Dent will be holding 'incidental' shows in the Great North Museum : Hancock throughout the exhibition's preview on Friday. Her work is informed by folk traditions and the capacity of the human voice. A group of 18 performers making vocal sounds and interacting with objects will perform a number of different actions during the evening.

"What I love about performance art is its immediacy," said Jayne. "I'm really interested in the power of the voice so the performances are often about vocal sounds – but the performers are also interacting with props and costumes I've created.
"My time at Newcastle has been great. The staff are really supportive and they give you space to make mistakes and to grow."
Luke W. Robson's instillation The Cave is a large black box which visitors enter and can control a 360° view of an animated apocalyptic landscape, created using an innovative digital collage technique. The Fine Art BA Degree Show is the largest exhibition he has taken part in.
Interested in filmmaking and theatre design, Luke chose Newcastle University to study Fine Art as it offered the broadest range of experiences and disciplines. "The University and city as a whole have a fantastic reputation for art and design," he said. "I knew the Fine Art course would provide everything I could possibly hope for.
"Last year my tutor was Kelly Richardson, an artist who shares works in a similar area of highly-rendered digital compositions. Being able to talk to her and discuss some of our shared and separate influences was a great opportunity for me."
Joy Labinjo found out last week that she has been shortlisted for the Woon Painting and Sculpture Prize. The painter, who draws on her British Nigerian heritage in her pieces and the work of artists she admires, will have three paintings on the show.
She says the four year degree course has really benefitted her artistic practice. "One of the reasons I came to Newcastle was because you are able to study abroad in your third year," she said. "I was able to go to Vienna and those six months gave me the time to really concentrate on what I wanted to do. It gave me the confidence to think 'I really can be an artist'."
Distinguished artists
Head of Fine Art Richard Talbot said: "Once again the degree show demonstrates why Newcastle University has such a strong reputation for Fine Art. The standard is incredibly high and shows just how talented our students are."
Many distinguished artists have been associated with Newcastle University, either as students or as teachers, and include Richard Hamilton, Victor Pasmore, Sean Scully and Susan Hiller. The department was a key player in the radical developments in UK art education that took place in the UK in the 50s and 60s, and continues to be a leader in both art education and fine art research.
Many of the current staff have their studios within the Fine Art building at Newcastle University, meaning that from day one students have the opportunity to work alongside - and learn from - some of the country's leading artists.

The Fine Art Degree Show will run from 3 to 17 June in the Fine Art Department, and at the Great North Museum: Hancock. It will then transfer to Hoxton Arches, London, from 22 to 26 June.
---
Latest News