Dr Martin Farr's view on the Queen's Speech
Published on: 22 June 2017
Dr Martin Farr, Senior Lecturer in Modern and Contemporary British History, provides expert analysis.
Low expectations
Even on days that weren't the hottest for forty years, or when Royal Ascot wasn't also taking place, one has in the past had the sensation that a less dutiful monarch might wonder whether a Queen's Speech was quite worth the enormous inconveniences involved.
It's not unusual for Queen's Speech – the government's legislative programme, in which the Queen's involvement is limited to reading it out – to contain relatively little in the way of ambition. Speeches in the second halves of Parliaments are rarely replete; the challenging aspects of a Government's programme are always best frontloaded. However, it is unprecedented for such a meagre offering actually to open a parliament. Expectations were low, and they were met.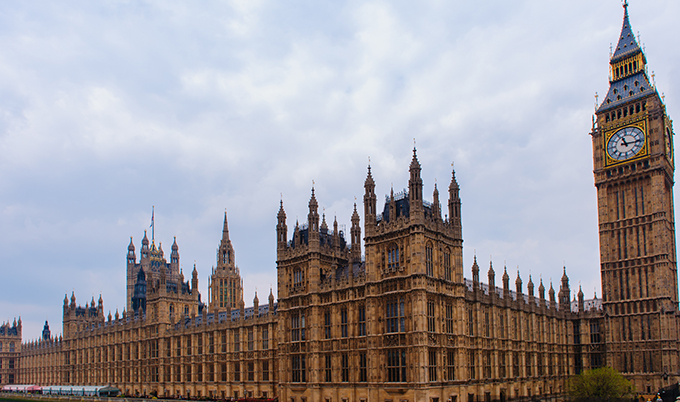 Unpopular manifesto
That this has come to pass is due the unpopularity of Forward Together, the Conservatives' general election manifesto, even with many Conservatives. The reception it received knocked the Conservative campaign in such a way that it never recovered. Had the Prime Minister managed to achieve even a narrow working majority, a mandate of some sort could have been claimed and something resembling its promised programme attempted.

Without a majority there was no mention of many of the commitments that were so unpopular: the energy price cap, grammar schools, the 'dementia tax', or the opening of the pension 'triple lock', to say nothing of the sort of issues that made the Conservative party in the eyes of many, as once expressed by Theresa May, the 'nasty party' such as the scrapping of winter fuel payments, ending free school lunches, and fox hunting. The barnacles, to use the argot of the Conservative campaign director Sir Lynton Crosby, have well and truly been stripped from the boat.
Brexit
Even the vaunted Great Repeal Bill – a title as inaccurate as it was grandiloquent – has become merely the Repeal Bill. And the state visit of the President of the United States has been effectively disavowed. This might be seen as embarrassing given that the Prime Minister offered the invitation from the Queen in person to the President, but nothing like as embarrassing as an actual visit would be.
But the speech was not without one item of substance. The Queen announced what is the single biggest governmental challenge since the Second World War: "that the United Kingdom makes a success of Brexit". With the challenge of reversing 43 years of accumulated law and practice in eighteen months, a programme of little else may prove discretion to be the better part of valour.
At least with the eschewing of the usual horse-drawn splendour yesterday, one undesirable consequence for Her Majesty was avoided: monarchical bathos. Prime Ministerial, governmental, and indeed national, bathos is another matter.
---
Latest News