Royalty hear of rural renaissance
Published on: 15 June 2017
Remote countryside towns and villages can breathe new life into their communities, a Newcastle University expert will tell a Royal symposium in Amsterdam today (15 June).
Decline is not inevitable
Professor Mark Shucksmith OBE, a world leading expert in rural affairs, speaking at an event hosted by Her Majesty Queen Maxima and Princess Beatrix of the Netherlands, and organised by the Amsterdam Royal Palace Foundation, will explain why decline is not inevitable for peripheral rural communities.

"There are many challenges facing the countryside and the people who live there, all across Europe," says Professor Shucksmith, Director of Newcastle University's Institute for Social Renewal. "But with the right ingredients, rural communities can find a new lease of life."
He will outline the four ingredients that lead to the regeneration of the countryside, using examples from remote parts of Scotland and Norway to show how it can be done.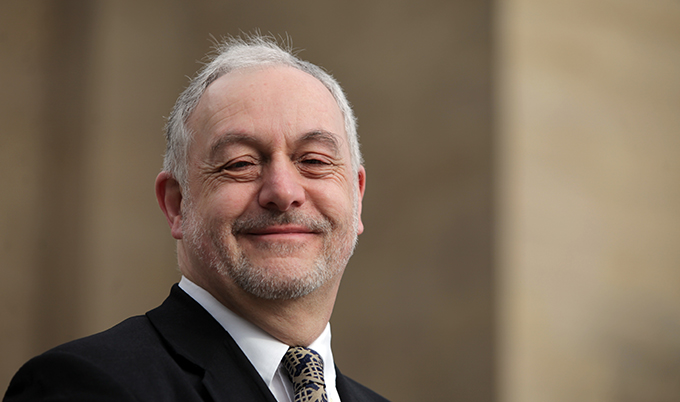 The ingredients for rural renaissance
Professor Shucksmith will tell the symposium the ingredients needed for rural renaissance are:

• Networked rural development - where citizens and partners come together to imagine the future of a place
• Institutional capacity – combining local and expert knowledge, links to the state and other partners and the ability to work together.
• An enabling state – which has a crucial role in providing support to local people and ensuring that national policies also support rural economies and societies
• Social innovation – where citizens work with central and local government, businesses, universities and others to find new approaches to changes.
Places such as Røros in Norway and the Isles of Skye and Eigg in Scotland, how shown how rural communities can take control of their own destiny," said Professor Shucksmith. "Røros's copper mines closed in 1977. It has gone on to become a Unesco World Heritage site, a transformation achieved through private-public cooperation, leadership and vision.
"The Isle of Skye has seen its population recover after it fell to just 7,100 in 1971. This recovery was founded on restoring pride and confidence by celebrating local heritage and the Gaelic language. The Highland and Islands development Board invested in infrastructure and new businesses, while others promoted community action and land reform.
"The residents of the Isle of Eigg bought out their island and have established a community owned shop, tourist facilities, workspace, hydro power plant and wind farm. Their fight to buy out the islands led to the Scottish Government giving communities the 'right to buy' in 2003.
"What each of these examples of rural renaissance has in common is that although their solutions have been different, they have each drawn on the same four ingredients to drive their revival and sustained success. In each case local residents, the state and wider networks have worked together to reimagine their future and to pursue that vision."
Significant social question
Hosted by Her Majesty Queen Maxima and Princess Beatrix of The Netherlands, the Amsterdam Royal Palace Foundation symposium invites speakers of outstanding international influence to address a selected audience. Each symposium addresses a question related to a significant social, scientific or cultural question of our time. Previous distinguished speakers have included economist Amartya Sen, Google's Eric Schmidt, European Commissioner Maria Damanki, composer Steve Reich, biologist Eric Lander, sculptor Anish Kapoor, urbanist Jane Jacobs, and writer Ivan Illich.
---
Latest News