Newcastle ranked one of the best in the UK for teaching and learning
Published on: 22 June 2017
Newcastle University has been given the highest rating in the Teaching Excellence Framework
Introduced by the Government to recognise excellence in teaching and learning in UK higher education, Newcastle is one of only eight research-intensive Russell Group universities to achieve gold.
This excellent result for teaching and learning sits alongside the University's sustained success in a number of student experience surveys, including the recent Times Higher Education Student Experience Survey which ranked Newcastle in the top 10 for student experience in the UK for the third year in a row.
Decided by an independent panel of experts including academics, students and employer representatives, the TEF measures excellence in three areas: teaching quality, the learning environment and the educational and professional outcomes achieved by students.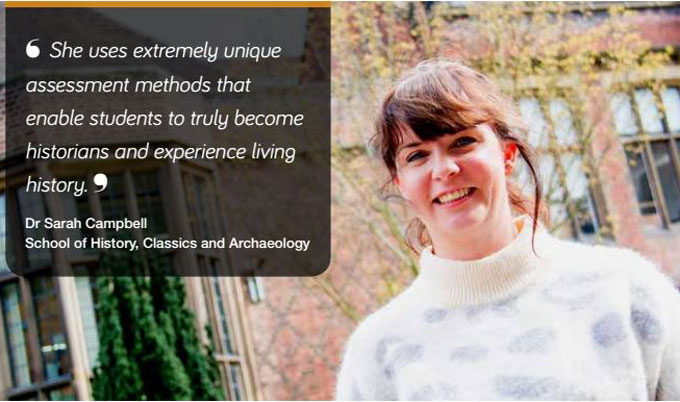 Top for teaching and student experience
Professor Suzanne Cholerton, Pro-Vice-Chancellor Learning and Teaching Newcastle University, said:
"The award of TEF Gold status is a ringing endorsement of Newcastle University's long tradition of excellence in teaching – one which is already recognised in many different surveys and assessments and, most importantly, by our own students.
"Most significant among these is the annual National Student Survey where student satisfaction levels are consistently among the highest in the UK, with 90% of our students saying they are happy with their time at Newcastle. A separate independent study of our international students also shows the same high levels of satisfaction.
"TEF gold status means that current and prospective students can be confident that they will achieve the best possible educational experience at Newcastle University.
"Today's result also recognises the exceptional staff we have here at Newcastle University who are dedicated to providing our students with the best possible learning experience and our highly engaged students who work with staff at all levels to enhance the academic experience."
Working in partnership with students
The Teaching Excellence Framework (TEF) was introduced by the Government to build evidence about the performance of the UK's world-class higher education sector, complementing the existing Research Excellence Framework with an analysis of teaching and learning outcomes.
In its assessment, TEF stated 'Newcastle University delivers consistently outstanding teaching, learning and outcomes for its students… of the highest quality found in the UK.'
Universities, colleges and alternative providers of higher education voluntarily took part in the TEF. Each provider was rated Gold, Silver or Bronze, or received a Provisional award where there was not enough data for a full assessment.
Chris Duddy, Education Officer for Newcastle University Students' Union, said:
"I'm delighted to hear that Newcastle University has received a gold award. Students were involved throughout the TEF consultation and preparation process, and that partnership has been recognised in our TEF outcome.
"NUSU has trust in the University to build on this result and continue to enhance teaching, keeping students' best interests at the heart of this pursuit, regardless of how excellence is being measured."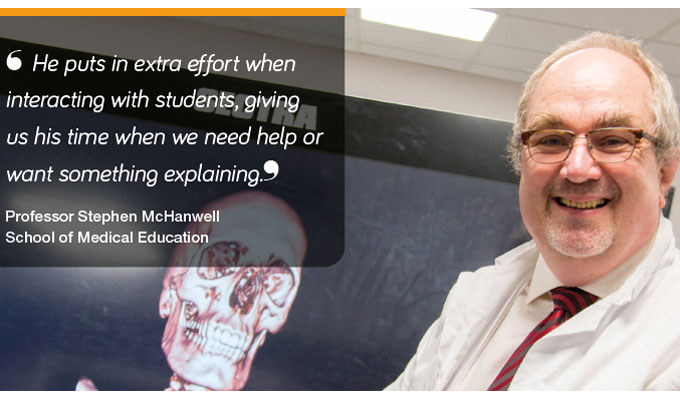 Outstanding support for all students
The TEF panel also highlighted Newcastle University's outstanding support for students from disadvantaged backgrounds as well as for those with specific educational needs.
In addition to a wide programme of events and initiatives that support widening participation and fair and flexible access to university education, Newcastle provides a service to assist students with Asperger's Syndrome and Autism Spectrum Disorder in achieving their potential.
"Here at Newcastle we pride ourselves on providing an excellent educational experience for every one of our students, regardless of their circumstances," Professor Cholerton adds.
"We are gratified that this has been singled out for praise by the TEF panel, who noted that students from all backgrounds achieve consistently outstanding outcomes, especially with regard to mature, disadvantaged and disabled students."
The Gold Award also reflects the investment made by Newcastle University to improve those areas that matter most to students, such as the digital environment with upgrades to IT facilities and expanding Wi-Fi coverage, and developing innovative, user friendly learning spaces like the Marjorie Robinson Library rooms.
Going forward, the University is committed to a wider, £500m investment with projects including a £30m investment in new state-of-the-art sports facilities, a £34m Learning and Teaching Centre with state-of-the-art learning facilities for up to 2,200 students across three floors and a 750 seat auditorium, and a drive to recruit 400 extra academic staff.
This summer the University will open the £58m Urban Sciences building - the new home for our School of Computing Science and its 1,395 staff and students. Next year will see the completion of the £75.5m Park View Student Village which replaces the former 'Ricky Road' accommodation block to become home to 1,300 future students.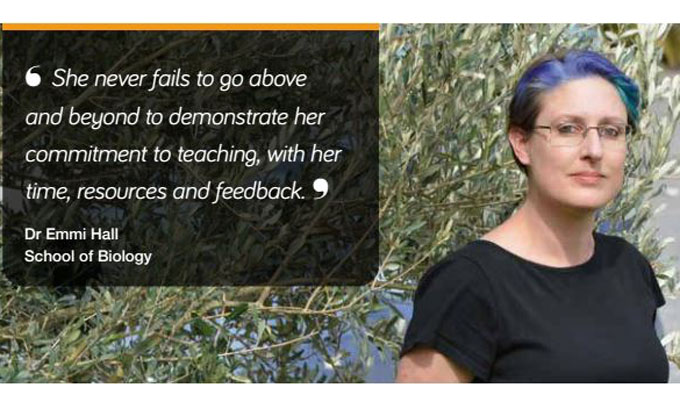 ---
Latest News