Class of 1957 reunite for diamond occasion
Published on: 7 July 2017
Sixty years after graduating, 13 medical students have reunited at the University.
The class of '57 returned to the University, and in some cases the country last week, to see the changes from their days as students.
Now in their early eighties, the reunion at the Medical School was a chance for the group to recall their time here and see the advancements made.
Reflecting on the differences in today's medical landscape, former student Dr Hedley Brown, who rose to Chief of Cardiothoracic Surgery at James Cook Hospital in Teesside, said: "I was interested in motorbikes and I often thought in my idle hours that some of this machinery could be used for medical devices. Since then there has been a marvellous mechanical revolution."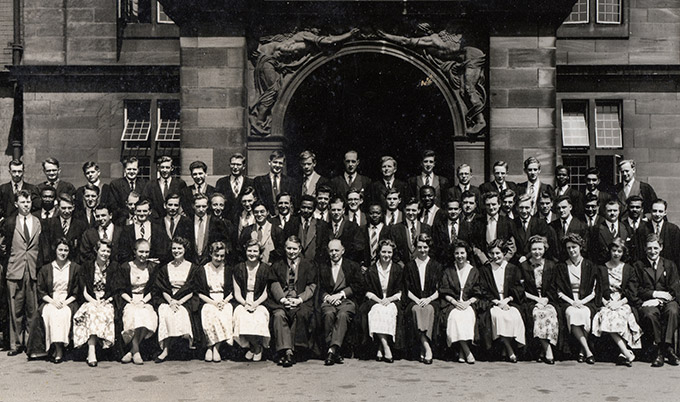 Wisdom across the generations
The event was also attended by students Catherine Roberts and Sam Steele, both of whom are currently in their fourth year. They explained to the guests how scholarships have enabled them to study a particular area of medicine in depth for a year; they have chosen to study immunology and medulloblastoma respectively.
When asked what advice she would give to the students who are following in her footsteps, Dr Rosemary Harvey, who later became a GP, responded: "To go for it, and to never say no to any opportunity!"
The graduates also attended a presentation by Professor of Visual Neuroscience Anya Hurlbert on the developments to the Medical School and advancements we have recently made in areas such as diabetes and cancer.
On how it feels to be back, emeritus professor at the University of Toronto Dr Peter Alberti said: "These events are always bittersweet as we have a great time but unfortunately there are those who are no longer with us. 50 years ago we would have walked here from our hotel, today we needed a bus!"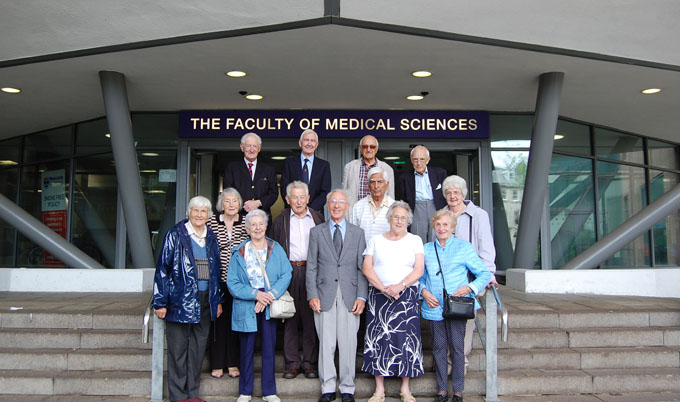 ---
Latest News