Achievements of leading figures celebrated with honorary degrees
Published on: 14 July 2017
A best-selling children's author, the former Vice-Chancellor of Newcastle University, a pioneering entomologist and an influential computer scientist are to receive honorary degrees this week.
Huge Honour
Former Children's Laureate Michael Morpurgo was made an Honorary Doctor of Letters on Wednesday, 12 July.
The author, poet and playwright has written more than 130 novels including War Horse – which was made into a film by Steven Spielberg – and others including Private Peaceful and Kensuke's Kingdom.
Last year, an exhibition of his work, Michael Morpurgo: A Lifetime in Stories, at Seven Stories: The National Centre for Children's Books, was informed by Newcastle University research. Research associate Dr Jessica Medhurst supported the curation of the exhibition as part of the first Knowledge Transfer Partnership in the UK between a university English department and an external organisation.
Last month, the partnership won a prestigious Times Higher Education Leadership & Management Award for Best Knowledge Exchange/Transfer Initiative of the Year.
Mr Morpurgo said: "I am delighted to receive this degree from the Newcastle University's School of English. What a huge honour and from a city that is home to the wonderful Seven Stories, who look after my archive and for which my wife Clare and I are joint Patrons. It feels a bit like coming home."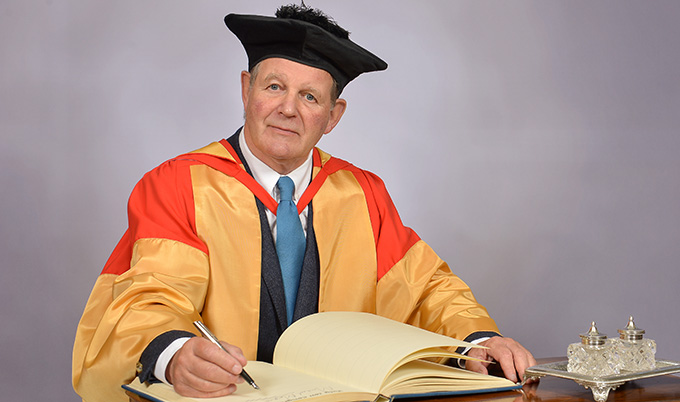 A Gratifying Award
Former University Vice-Chancellor Professor Chris Brink returned to his adopted home town on Friday 14 July, to be made an Honorary Doctor of Civil Law.
Professor Brink was Vice-Chancellor of the University from 2007 to 2016 and championed its role as a civic university, responding to the needs and demands of society.
At a national level, he was concerned with quality and equality, serving on the Board of the Quality Assurance Agency for Higher Education (QAA) and the Equality Challenge Unit. He was also a founding member of the North East Local Enterprise Partnership.
A mathematician, he held posts at the University of Cape Town before moving to Australia as Pro-Vice-Chancellor (Research) for Wollongong University. In 2002, he became Vice-Chancellor of Stellenbosch University in South Africa.
"What does the honour mean to me? It means that the message with which I came to Newcastle, about the role of a university in civil society, fell on fertile ground," said Professor Brink. "It signifies acceptance of the validity of what I called the two key questions about our academic work: that we should not only ask 'What are we good at?', but also 'What are we good for?' And so I hope it will be a gratifying award, not only for me, which of course it is, but also for the many academics who adopted that message and made it their own."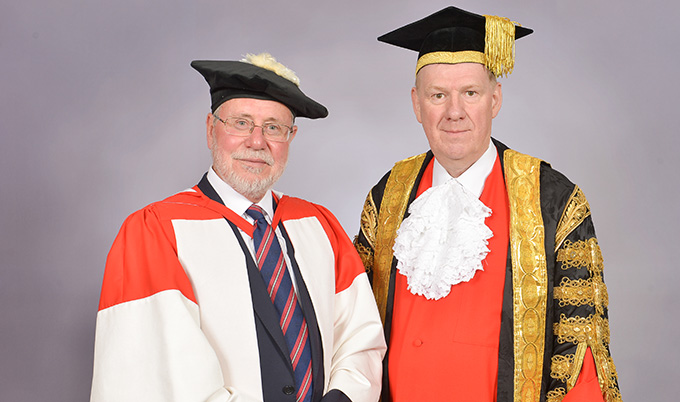 Woman of Vision
Professor Vicki Hanson was made an honorary Doctor of Science this afternoon. She has spent more than 30 years leading the drive to design new technologies to address the challenges of inclusion for older adults and people with disabilities. Working with IBM, the research led to a number of new products and, more importantly, a recognition within the technology industry information technology should be accessible to all.
Current President of the Association for Computing Machinery, Professor Hanson is also recognised for her work to increase the participation of women in computing and in 2013 she received the Woman of Vision Award for Social Impact from the Anita Borg Institute.
"I am so honoured to be receiving this degree," she said. "It is especially wonderful coming from Newcastle University. I've had long-standing collaborations with the Digital Institute and Computer Science at Newcastle and I am delighted to be able to share this honour with friends and colleagues here."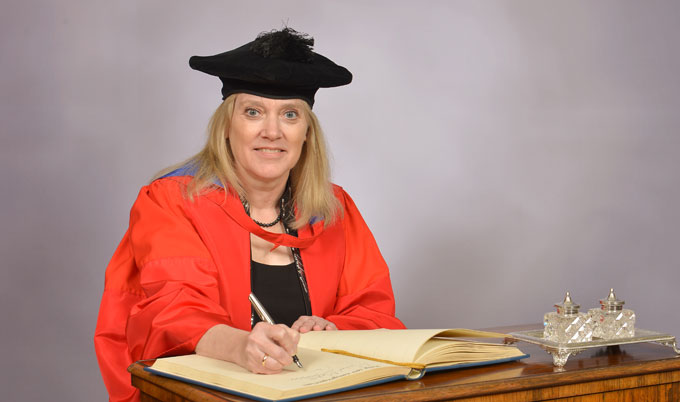 Extraordinary Appreciation
Silvia Dorn was made an Honorary Doctor of Science on Friday. The esteemed scholar and scientist is professor Emerita of Applied Entomology at ETH Zurich. One of the first women to be made a full professor at her university in 1992, her major scientific achievement was to discover, develop and market the introduction of a novel environmentally friendly insect growth regulator for crop protections.
Throughout her career, she has championed women in science, supporting, mentoring and promoting them.
"This is an extraordinary appreciation of my work both in science and for women in science," said Professor Dorn. "This honour touches me even more since I realised that - some 50 years ago - Newcastle University awarded an Honorary Doctorate to the charismatic human rights advocate Martin Luther King."
Registrar Dr John Hogan, said: "Each one of our honorands has made a significant contribution to their area of expertise and to society as a whole. We are proud to welcome them to Newcastle University this week so we can recognise their many achievements."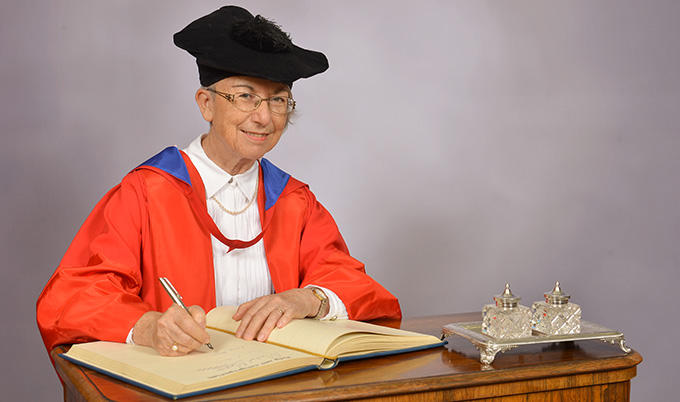 ---
Latest News