Newcastle Lecturer named National Teaching Fellow
Published on: 31 August 2017
Dr Lindsay Marshall, a Senior Lecturer in Computing at Newcastle University, has received the top accolade in the country for teaching in higher education.
Recognised for his outstanding contribution to teaching, Dr Marshall has been named one of the fifty-five new National Teaching Fellows by the Higher Education Academy (HEA) - the national body which champions teaching excellence as part of the wider student learning experience.
Inspiring and nurturing thousands of aspiring computer scientists during his 35 years at Newcastle University, Dr Marshall was praised for his innovative use of the web and mobile technologies to enhance the student learning experience.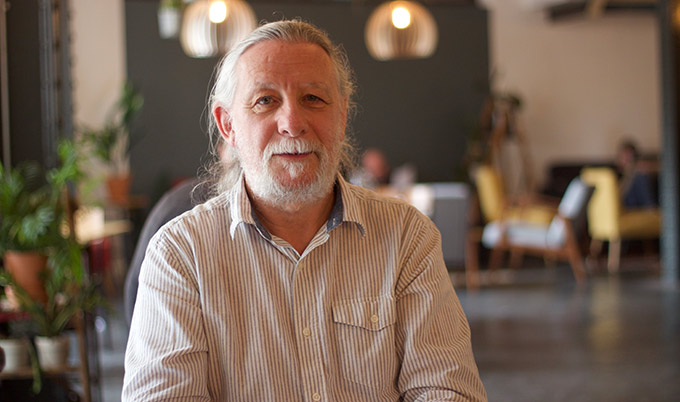 Excellence in teaching in higher education
"Naturally, there have been many changes in teaching approaches and attitudes and this is particularly apparent in computing where the pace of change means it is essential to stay current, both in subject knowledge and teaching technique," he said.
"Teaching and inspiring the next generation is both a pleasure and a privilege and I feel very honoured to have been nominated for this award."
HEA Chief Executive, Professor Stephanie Marshall, said:
"A National Teaching Fellowship is the most prestigious individual award for excellence in teaching in higher education. These awards represent a fantastic achievement by all 55 new NTFs and I am sure the whole sector joins me in applauding them in their success."
An early adopter of the World Wide Web, Dr Marshall built his first website in 1993 and created the first Internet Cemetery – the Virtual Memorial Garden. He also maintains one of the longest running blogs - "Bifurcated Rivets".
Much of his work revolves around using web and mobile technologies to enhance the student experience of learning and teaching, as well as providing specialist technical support to other researchers
Focused on supporting students in their transition into higher education and then developing their skills for employability, Dr Marshall's next project uses digital technology to improve the way in which students receive feedback about their work, and on engaging students with essential, but non-technical aspects of computer science.
Earlier this year, Newcastle University was ranked one of the best in the UK for teaching and learning when it was awarded Gold in the Teaching Excellence Framework.
Deputy Head of Newcastle University's School of Computing, Dr Alan Tully, said:
"Following on from the University's recent success in the TEF, this is a fantastic achievement for Lindsay and is another indicator of the dedication and innovation of Newcastle University staff."
---
Latest News