Building bridges – Inspiring the brightest creative talent
Published on: 22 September 2017
A pioneering new programme aims to develop the next generation of artists and creatives in the region.
Vital role
The Collective Studio is a collaboration between Newcastle University's Institute for Creative Arts Practice (NICAP) and artist-led community The NewBridge Project.

It will see a formerly vacant shop unit on Gateshead High Street transformed into a base for 20 artists, photographers, architects, filmmakers and other creative professional graduates as they begin their careers.

The graduate development programme will give them the skills to manage their creative practice, bridging the gap between university, studio-based practice, the gallery and the workplace.

Julie Sanders, Pro-Vice Chancellor for the Faculty of Humanities and Social Sciences at Newcastle University said: "Our graduates play a vital role in the cultural economy of the North East and this programme demonstrates the University's commitment to furthering their contribution to our region's unique cultural ecology.

"We are delighted to work with The NewBridge Project. Their development from a pop-up initiative to Arts Council National Portfolio Organisation in seven short years is testimony to the strength of talent our Universities produce and to the value of collaboration between higher education and the creative sectors."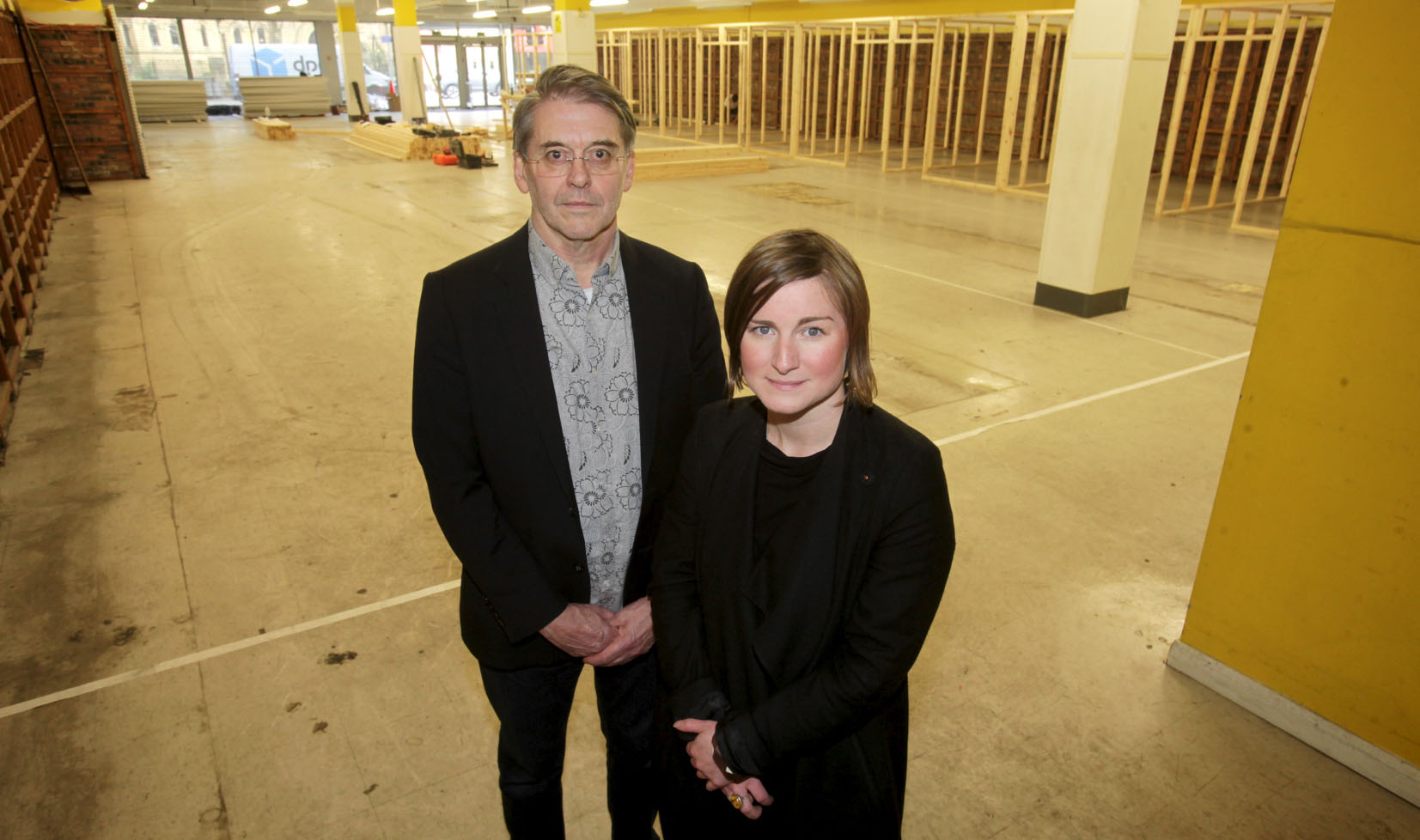 Professional practice
The Collective Studio will give participants the chance to be part of a vibrant and supportive community, shape their own programme of training and development events and provide opportunities for exhibiting and showcasing their work.

The NewBridge Project's Director, Charlie Gregory, said: "The Collective Studio demonstrates our joint ambition to work together to support early-career artists to transition from education into professional practice.
"We are excited to be launching The Collective Studio with Newcastle University, who have shown invaluable support for NewBridge, our programme and artist-led approach and generating new forms of graduate support.
"The upcoming programme will see us working with a diverse group of practitioners focusing on peer-led development, radical approaches to programming and an alternative support framework helping encourage artists to live and work in the North East and develop new forms of practice."
Supportive and dedicated
The year-long, cross-disciplinary programme will offer graduates subsidised shared studio and work space, helping generate a supportive and dedicated community of artists, makers, writers, architects, filmmakers, photographers, musicians and curators. Graduates will take part in professional practice workshops led by leaders in their respective fields, and peer-led events, such as workshops, talks, field-trips, performances, exchanges, one-to-one sessions and discussion groups will take place.

In addition, those on the programme will have access to a mentor and will be able to draw on expertise within Newcastle University and the region's wider cultural sector. The scheme will culminate with an exhibition of work by The Collective Studio.

Alongside graduate scheme, The Newbridge Project: Gateshead will also provide space for artists at any stage of their career. It will also be home to NewBridge Gallery, hosting a rolling programme of contemporary art exhibitions and commissions.

The Collective Studio builds on the long-standing relationship between Newcastle University and The NewBridge Project., which was formed by Newcastle University Fine Art graduates seven years ago.

The Collective Studio has developed from a successful pilot trialled in 2016 and forms an integral strand in The NewBridge Project's wider Practice Makes Practice, artist development programme which is supported by Arts Council England and Newcastle Culture Investment Fund at Community Foundation for Tyne & Wear and Northumberland.

The Collective Studio is funded by Newcastle University Institute for Creative Arts Practice. The NewBridge Project : Gateshead has been made possible by the support of Gateshead Council, TILT Workshop and Design Office at Newcastle University.
---
Latest News